Amur Minerals - (LON:AMC) - The Start of the Final Rise! (Nickel Mining) (Zak Mir Update)
Into The Bargain Basement Zone: Amur Minerals (AMC.L)

The Bargain Basement Zone series was perhaps fortunate in starting during March as we went into lockdown and just days before the lockdown and the stock market bottomed out.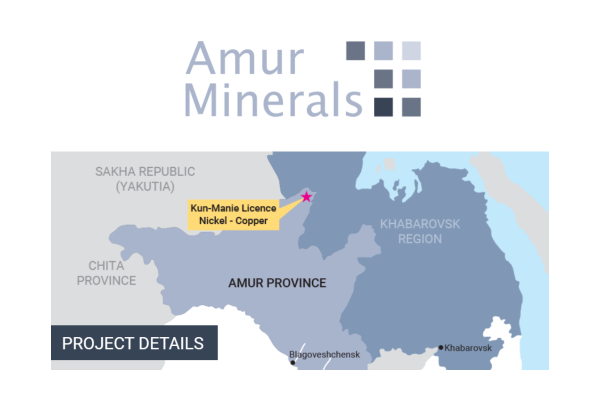 By Zak Mir
At the time it did appear that a select bunch of companies in the area of the small-cap were painfully mispriced, and as it turned out there was a decent rebound in the share price, particularly in the resources space.
Recovery
Indeed, given the way that Russia focused Amur Minerals is some 30% off its March floor it could be said that there has been a recovery of sorts. But it could very well be that the new fundamentals of the stock have yet to be played out in share price terms as much as the company merits. Of course, with resources companies under £20m there are not than many levers to pull, whether financially or strategically, and hence it can be the strength of the management which ultimately decides their fate and that of the shareholders.
New Board Member
This could very well be the case for Amur Minerals in coming months as we witness the aftermath of recent new board member Adam Habib as Senior Advisor. While most of us are familiar with the cliché of a "big fish in a small pond," in this case we have a whale splashing around in what may now be a paddling pool, but it is one which batting to back Amur Mineral's cause. Adam Habib's investment background started with Credit Suisse and culminated in ICBC Standard Bank – the largest sponsor of global commodities transactions in the world. In particular, both of these companies are specialists in Russian mining.
Management Roles
Habib's management roles at these two entities and others does of course look good on the Amur Minerals headed note paper. But what is most relevant for the position the company finds itself in currently is Habib's Rolodex – his network and how this can be utilized most efficiently. Clearly, the goal at Amur Minerals is common to many mining companies, to get to production as quickly and cost effectively as possible. In particular, Habib has experience of bring in large Tier 1 off-takers such as Glencore to projects, to enable assets to be liberated.
Stock Market Perception
This "been there, done that"…

Unlock the rest of this article with a 14 day trial
Already have an account?
Login here