Analysing poor portfolio performance ytd after a great 2020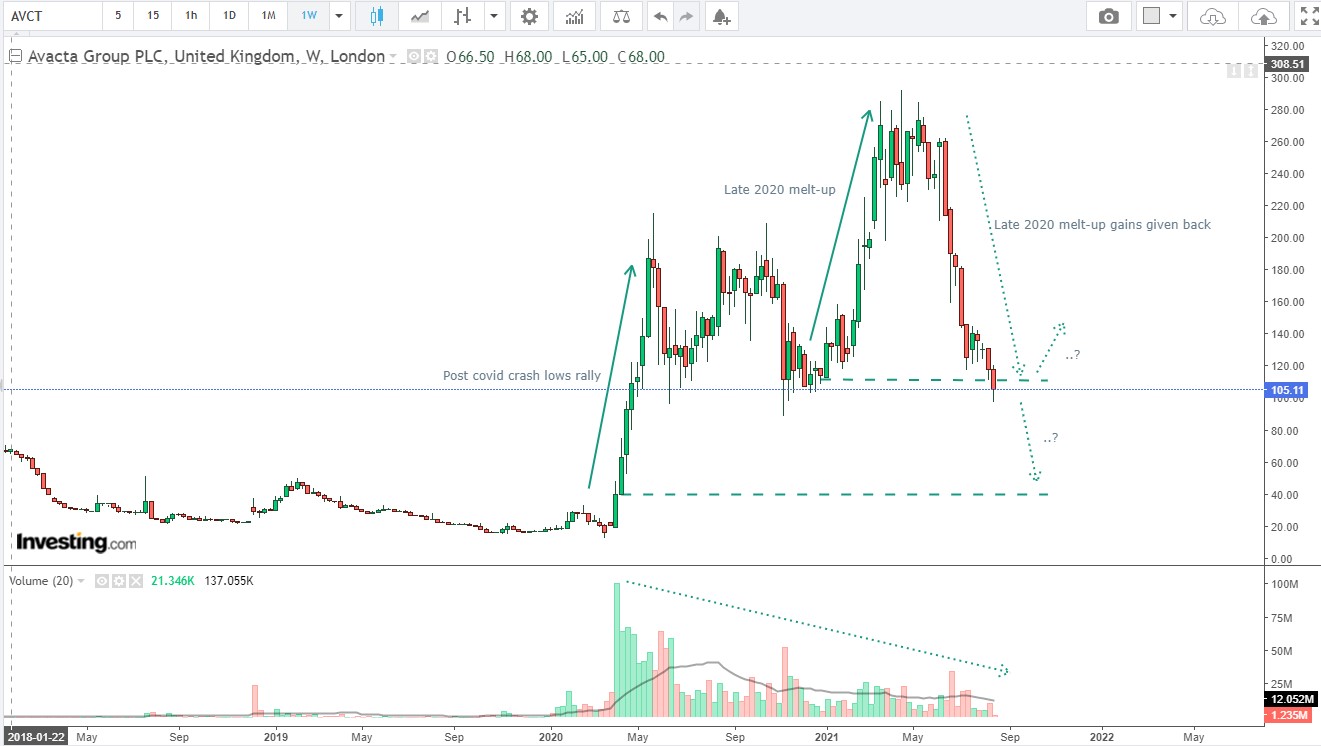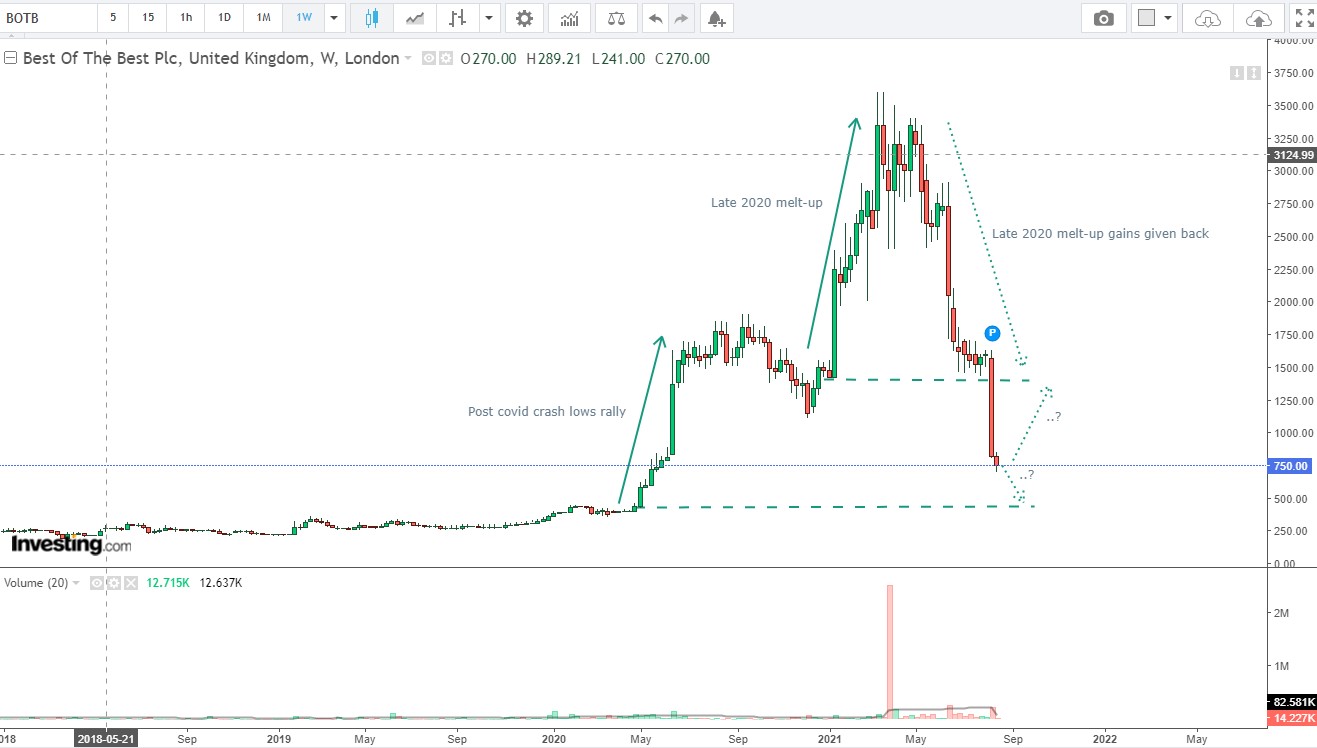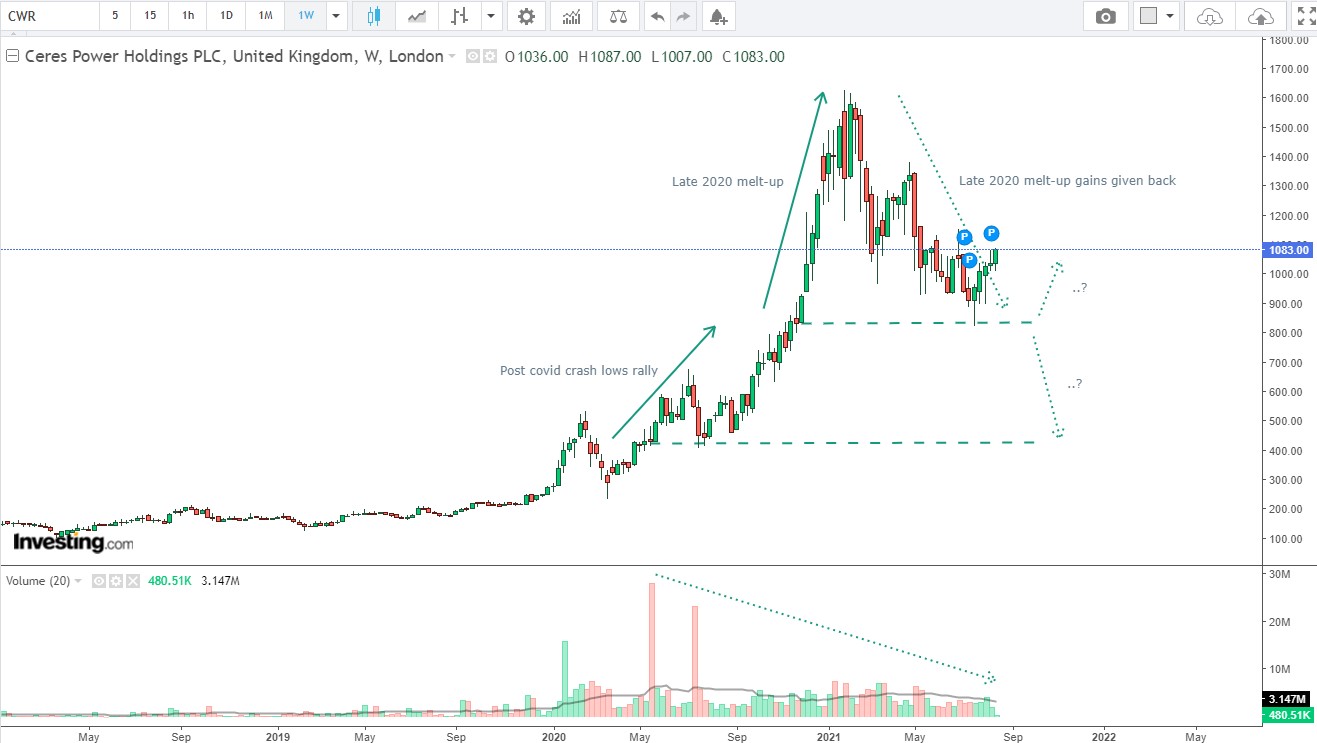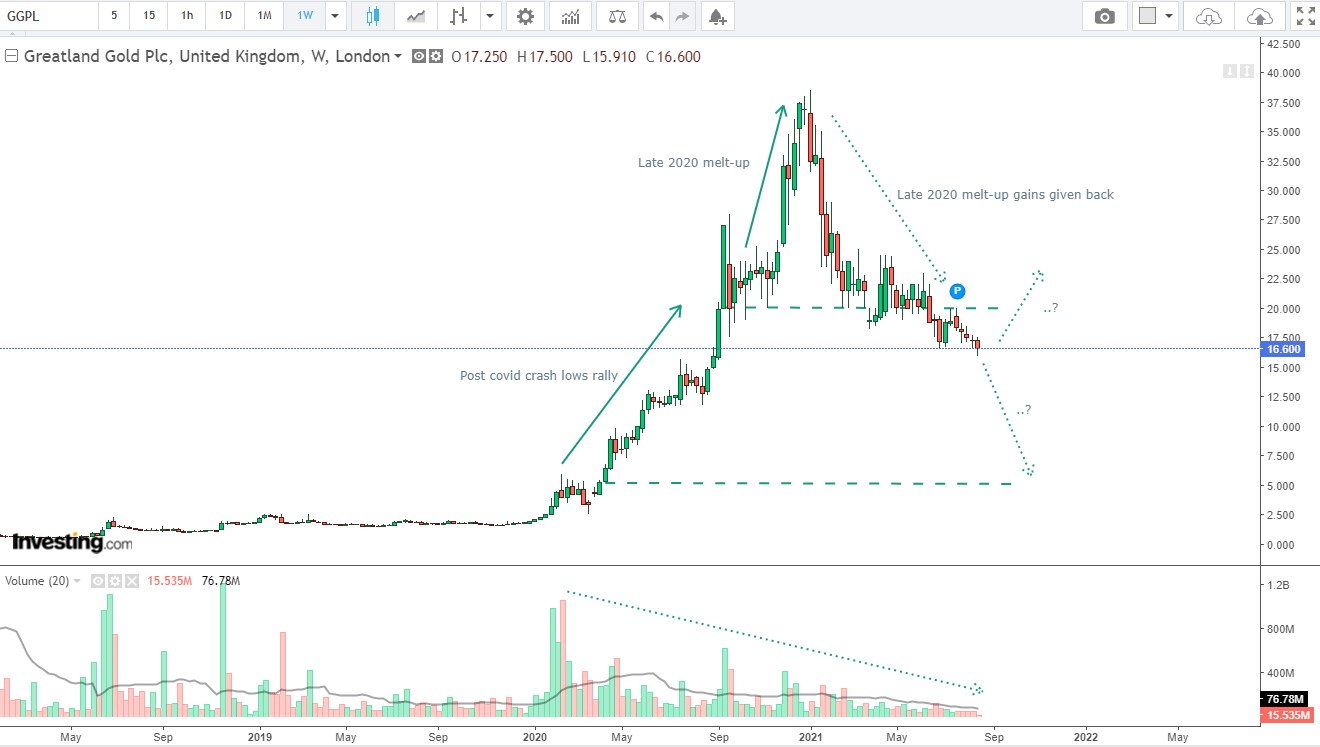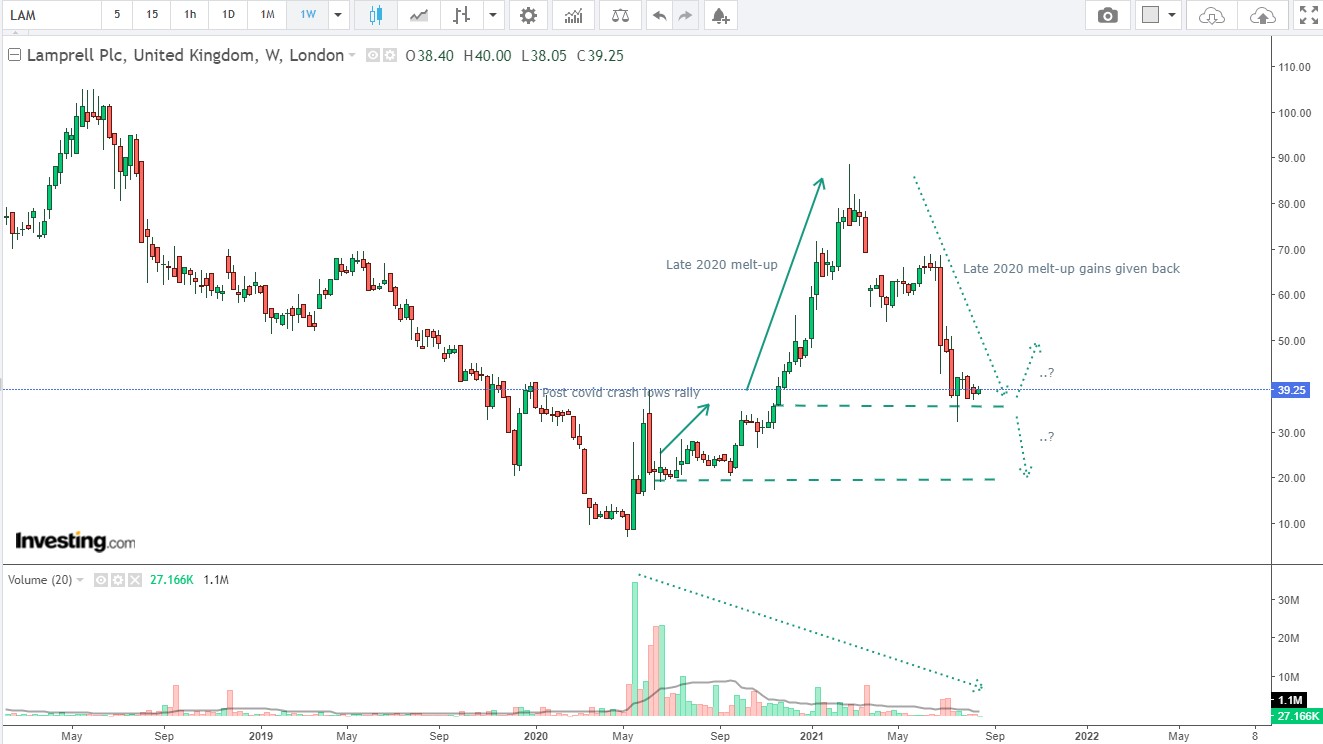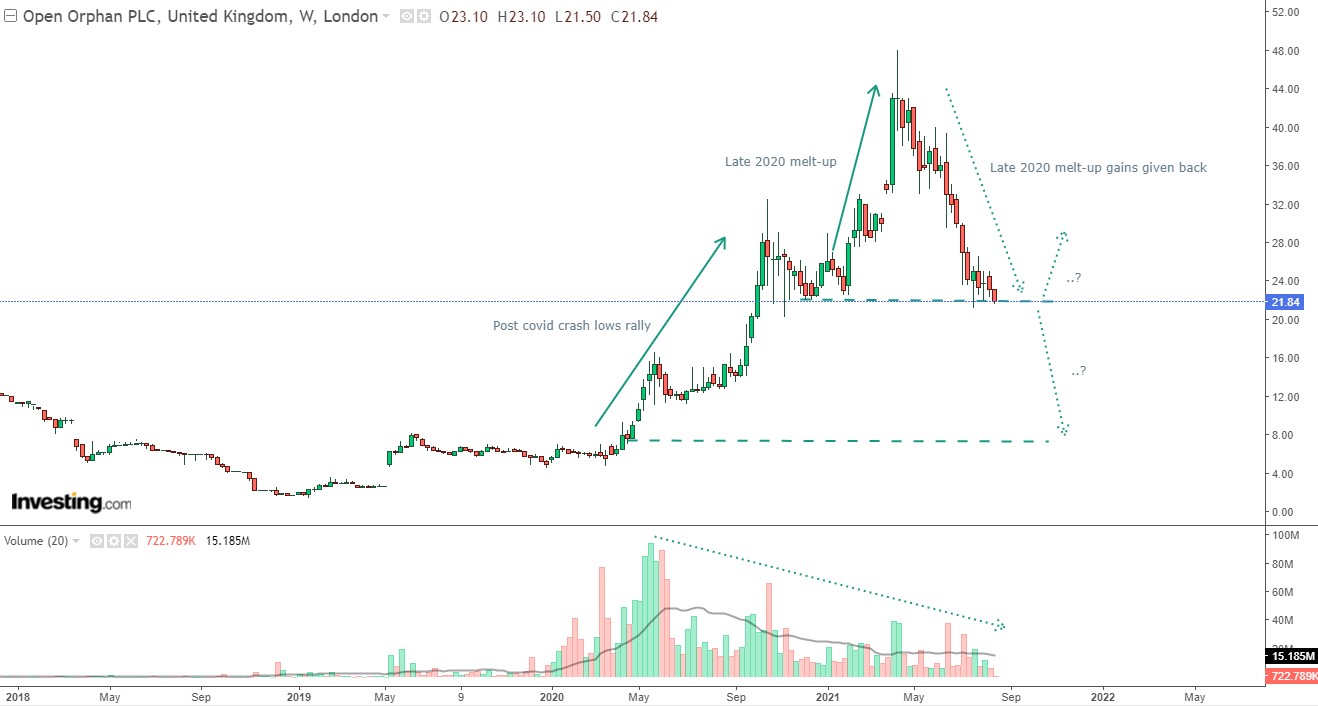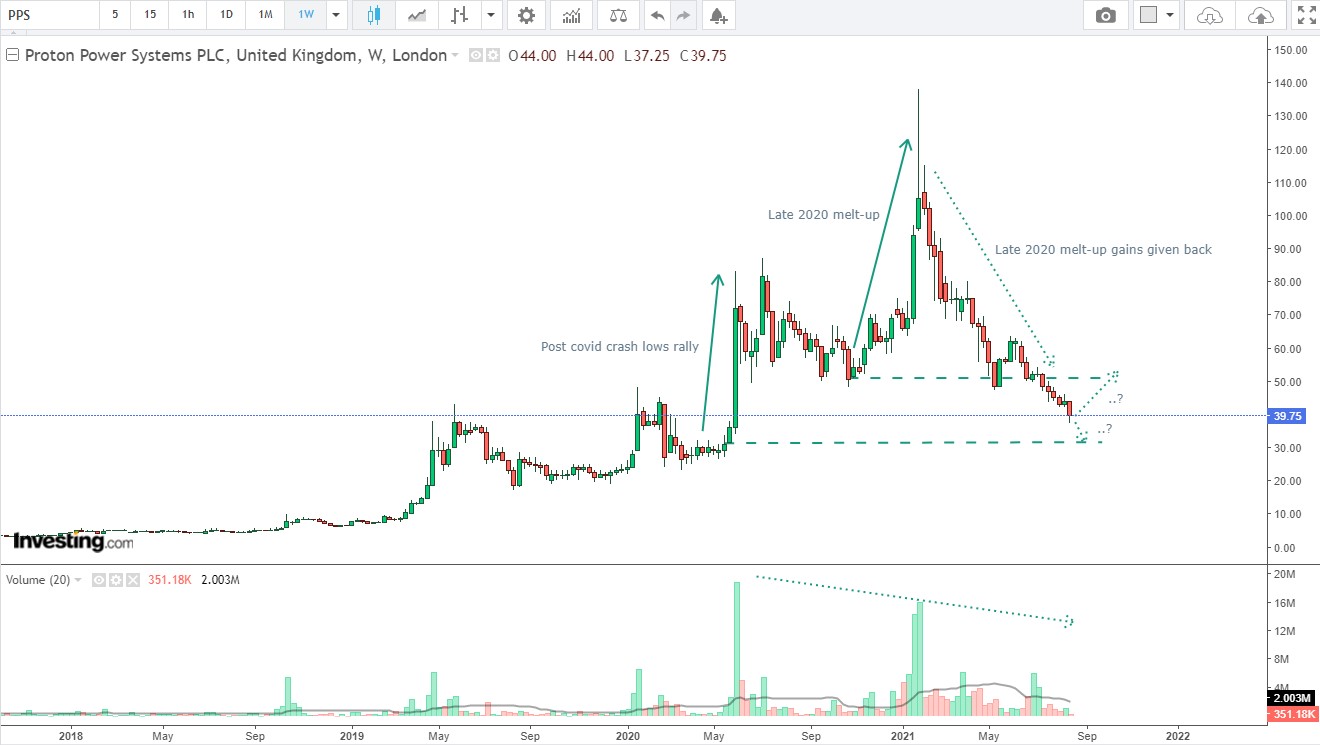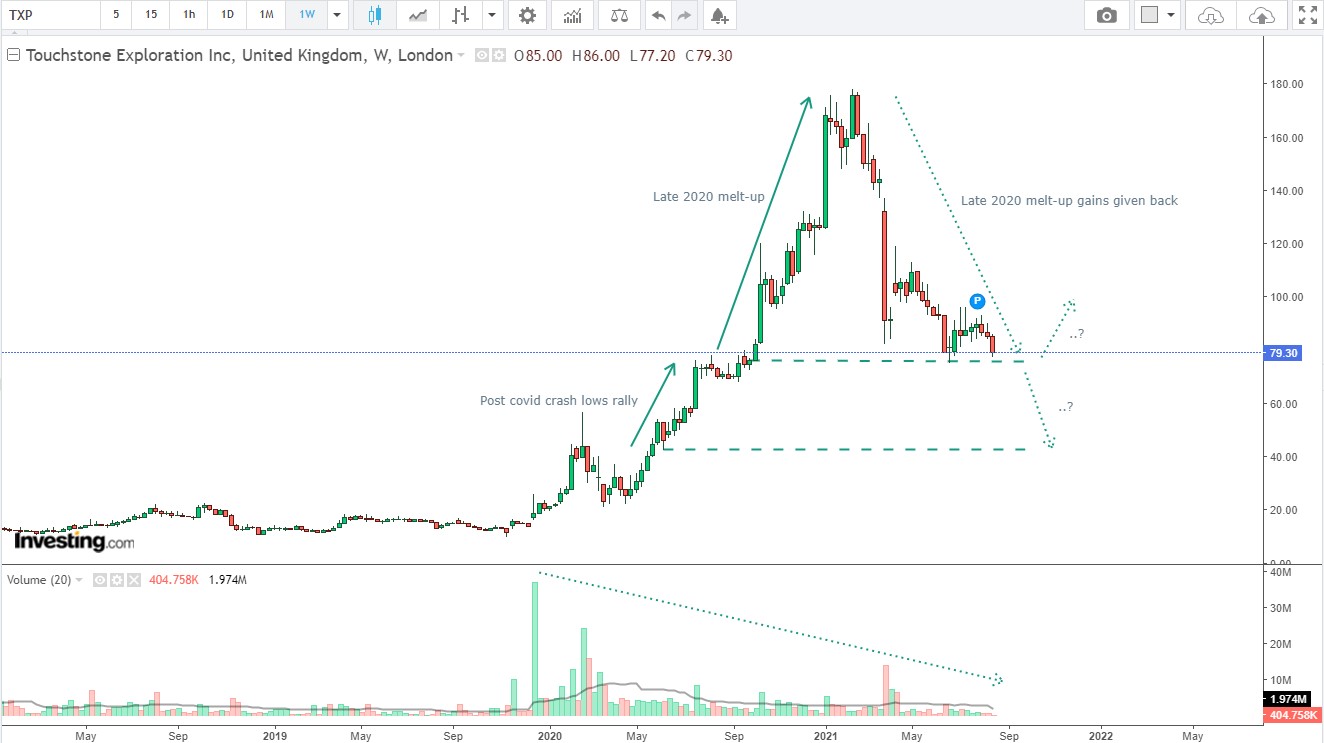 I rarely post but thought worth sharing.
After a significant portfolio gain in 2020, I'm really struggling in 2021 (portfolio down some 10% ytd). I'd love to have had the benefit of hindsight and moved in to an index tracker in January, but I didn't so where have I gone wrong.
I'm seeing the pattern (or variation of) I've highlighted in the attached sample of charts all over the place. The pattern being a post covid lows rally, followed by some consolidation, then a melt-up rally in late 2020/early 2021. In nearly all cases the melt-up rally has retraced in full, in some cases this 'support' has been broken and is heading towards pre-pandemic support levels. What can I conclude from this?
1/ Given the wider indexes are up significantly ytd it would seem the speculative money has rotated in to quality (and I was too slow to notice)?
2/ New retail traders have largely left the building (returning to their day job, or given up fingers burnt)?
3/ The melt-up left a number of stocks way overvalued, mean reversion was inevitable?
4/ What next for these stocks..? Have those that have retraced to pre melt-up levels now reached a level of support (could they bounce from here, or more likely to continue their decent to nearer pre-pandemic levels - is there more pain to come)?
5/ I hear much about light volumes during holiday season, are some of these likely to bounce once these traders 'return' in September?
6/ Generally I'm paranoid about a wider market correction so regardless of (5) I think I want to be largely on the sidelines.
7/ You may have noticed that I seem to be drawn to more speculative AIM stocks, was 2020 a one off?
Suffice to say, I'm now largely in cash whist I re-assess. Anyone else feeling the same pain and observing the same patterns, any general thoughts?
Thanks

Unlock the rest of this article with a 14 day trial
Already have an account?
Login here