Anglo Asian Mining: a low cost and highly cash-generative gold miner
Anglo Asian Mining (LON:AAZ)
Share price: 130.50p
No. shares: 114m
Market cap: £149.28m
During the past week I have added Anglo Asian Mining (LON:AAZ) a gold, copper and silver producer in Azerbaijan with a range of assets from exploration to full production. Their flagship location is the Gedabek contract area which is a 300 square kilometre area in the Lesser Caucasus mountains in western Azerbaijan. The Company has a second underground mine, Gosha, which is 50 kilometres from Gedabek. Ore mined at Gosha is processed at Anglo Asian's Gedabek plant.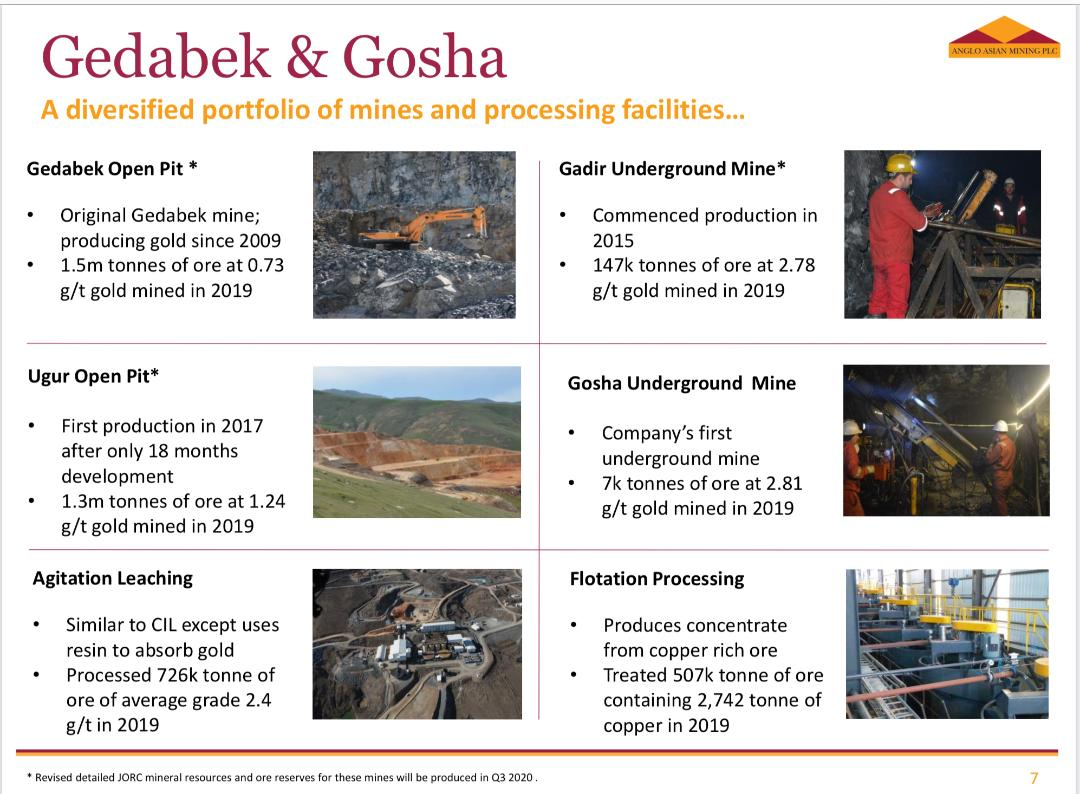 Anglo Asian Mining (LON:AAZ) rates as a 'Super Stock' on the Stockopedia system, with an overall StockRank of 96, and impressively hits green on 7 out of 9 on the Piotroski F-Score which aims to identify the healthiest companies amongst a basket of value stocks through applying a set of nine accounting-based stock selection criteria.
Looking at the company performance over the past few years, Anglo Asian Mining have made huge strides and are highly cash generative, the current market cap of £149m in my opinion shows a disconnect from the forward potential and especially with the current price of gold and outlook.
Anglo Asian Mining are on a all-in cost of $591/oz (FY 19 Annual Report) putting it in the first quartile of the gold mining cost curve. With Gold price as we stand currently on $1,800, the operating margin is certainly impressive and one that will contribute considerably to the bottom line. In the recently reported Q2 (June end) update, gold sales achieved on average a price of $1,713 per ounce, which compared very favourably on a like for like basis to Q2 2019 where an average of $1,332 per ounce was achieved. Now as we enter Q3, and the gold price up again, the operating margin is looking very good indeed. Commenting on the gold price the CEO said:
"The gold price continues to perform favourably and, in Q2 2020, we received an increase of approximately $400 per ounce for gold bullion sales compared to the same period last year. With prices expected to remain at these levels, this bodes well for the future financial performance of the Company"
The company had a cash position on 30 June of $29.2 million and had no bank debt, the dividend policy is maintained, and…

Unlock the rest of this article with a 14 day trial
Already have an account?
Login here