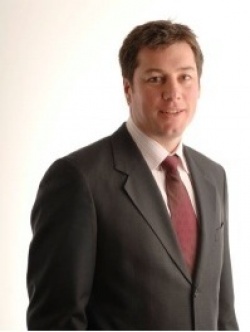 Advanced Power Components (LON:APC) founded in 1982 is an AIM listed specialist distributor of electronic components.  As a business, APC is split into a number of autonomous units, who supply a wide range of specialist components and equipment to a range of customers within different sectors such as, aerospace, defence, display technology and specialist industrial and commercial markets.  More recently Advanced Power Components has followed a diversification strategy and has a controlling interest in two businesses within the energy saving products and technologies market.
Following a busy year end and having recently announced a significant £1.5m LED lighting contract with a supermarket chain for the Minimise brand, Mark Robinson the APC Chief Executive Officer has taken time out to discuss various aspects of the business, including, market assessment, positioning for growth, QV Controls, Minimise energy saving products and technologies including the much talked about imop™ and LED range:
Q1. What's your general assessment as to the FY12 performance of APC and the electronic components market in general, are margins under pressure and do you foresee further consolidation?
In terms of the electronic component distribution business I would have to say that the financial year recently completed was disappointing. However, we shouldn't lose sight of the fact that overall the Company would have been more profitable had we not made the decision to invest profits generated in our distribution activities to further develop our position in the sustainability sector.
The UK's electronic component distribution market in general remains relatively weak and although we are only active in relatively specialist sectors we have seen pressure in the aspects of our business more associated with industrial and commercial markets. In these areas the available business has undoubtedly reduced and margins have tightened as a result. It seems likely that this pressure will continue through the rest of 2012 at least but we anticipate some improvement in market conditions when the general economy eventually starts to recover.
As regards further consolidation, historically there has always been an element of consolidation following a downturn and I don't expect anything to be different this time around. We are continually on the look-out for opportunities to further develop the distribution side of our business but valuing businesses based on what might be considered to be exceptionally bad market conditions is very difficult and we remain acutely aware…

Unlock this article instantly by logging into your account
Don't have an account? Register for free and we'll get out your way
Disclaimer:
This content has been created for information purposes only, and is NOT, in any way, a recommendation to invest.  This communication is a snapshot of a certain aspect of a discussed business at a moment in time, and is merely a basic starting point for research.  The article/thread has been created with honesty and integrity in mind and is based on publically available information sourced in relation to the title, such as from, RNS announcements, published reports, management comments, analyst reports, media coverage etc.  To this extent the author who has written the piece in good faith accepts no liability for the accuracy of the information and urges all readers to verify the content independently.  Please note that the value of investments may fall or rise and you may not get back the amount originally invested, or in some cases your investment may be wiped off altogether.  When investing, bear in mind that past performance is not a guide to future performance and that qualified independent financial advice should be sought before buying or selling shares.  The Author of this article may hold shares in the companies discussed.
---
---

APC Technology Group PLC is a United Kingdom-based company, which provides design, specification and distribution of electronic components and systems, lighting technologies and connectivity products. The Company's product ranges from critical components and Internet of Things (IoT) solutions to light emitting diode (LED) lighting. The Company's specialist electronic component distribution business, trading as Advanced Power Components (APC), is a distributor of specialized electronic components. APC Lighting Technologies trades as Minimise Energy Limited (MEL), which is engaged in the design, specification, supply and installation of individual LED projects. The Company, through Minimise Solutions Limited, offers advisory services to monitor, measure, analyze and verify energy and water usage. The Company, through EEVS Insight Limited, offers energy savings solutions. The Company provides services to the defense, aerospace, industrial, real estate, logistics and healthcare sectors. more »

LSE Price