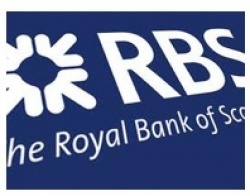 I was delighted that Stephen Hester finally agreed to forego part of his RBS bonus, albeit that it took him some time to do so, and I salute Sir Philip Hampton, the RBS chairman, for providing leadership on this issue. My delight was for two reasons, namely:
1. As readers may have noted, I am an avid believer that private investors will (by harnessing, inter alia, the internet) be able to bring about change which will improve the functioning of the UK's capital markets from the standpoint of being a wealth preserver in real terms and, ideally, a wealth creator. An important element in this process is preventing employees from diverting to themselves remuneration which is excessive in relation to the rewards enjoyed by investors. In this instance, public opinion has done the trick.
2. Many column inches in recent weeks have been devoted to commenting on politicians' threats to introduce regulation to control excessive pay. I am completely against regulation as a means of dealing with this issue (as well as many other issues) because it invariably both adds to the cost of doing business and also suffers from the law of unintended consequences. A far better solution is for investors to behave like long term owners.
By complete contrast, I laud the way in which Software Radio Technology (an emerging Mittelstand company) is setting about communicating with private investors - click here to see the joining instructions for the company's webcast on 1st February. This is a great example of how digital technology can be deployed to both improve and also lower the cost of investor communication.
News on LCF Research Covered Stocks
Lo Q (LON:LOQ) , the company that supplies "virtual queue" management systems for the amusement and water park industries, announced an agreement with Six Flags to install Q-band at another of their water parks. The park is located in California and will become the ninth Six flags water park to begin deploying Lo-Q's virtual queuing system. Six Flags is the world's largest regional theme park operator.
The LOQ share price has increased by 81% over the last year.
Lo-Q Plc is currently graded b by LCF Research. To learn more, follow the link.
---
Surface Transforms (LON:SCE), the Cheshire based supplier of carbon fibre reinforced ceramic brakes and…

Unlock this article instantly by logging into your account
Don't have an account? Register for free and we'll get out your way
Disclaimer:
This note was prepared by LCF Research Limited using information provided by the subject company's management or publically available news sources. No representations are made nor warranties given (express or implied) in relation to accuracy and completeness. This document is not an invitation to invest in the subject company and does not purport to contain all the necessary information that a prospective investor might require. LCF Research Limited recommends prospective investors to conduct their own thorough independent analysis of the subject company and the information contained in this note or referred to above.
---
---

SRT Marine Systems plc, formerly Software Radio Technology plc, is engaged in the marine technology business. The Company's principal activity includes development and supply of automatic identification system (AIS)-based maritime domain awareness technologies, and derivative product and system solutions for use in a range of maritime applications from safety and security to fishery management and environment protection. AIS is a mesh network radio communications system technology specifically designed for the marine domain, and it uses a combination of global positioning system (GPS) and high frequency radio to enable real time, simultaneous data communication between multiple, independent entities providing information, such as identity, GPS position, speed and other customized data. It offers a range of AIS products and maritime domain monitoring system solutions, which also fuse other maritime sensor technologies, such as radar, closed-circuit television and communications. more »

LSE Price

Surface Transforms Plc is a United Kingdom-based developer and manufacturer of carbon ceramic products for the brakes market. The principal activity of the Company is to design, manufacture and sell carbon fiber components. It engineers, develops and manufactures carbon ceramic brake products. The Company focuses on identification of new products and applications for carbon fiber reinforced ceramic friction and non-friction materials. more »

LSE Price

Immunodiagnostic Systems Holdings PLC is a specialist in vitro diagnostic solution provider to the clinical laboratory market. The Company develops, manufactures and markets immunoassays and automated immunoanalyser technologies. It operates through three business segments: Automated IVD, Manual IVD, and Licensing & Technology. The automated IVD business consists of 25-OH Vitamin D, specialties and instrument sales. The automated IVD business also consists of the sale or placement of its IDS-iSYS instrument, in addition to selling automated assays and consumables for use in these instruments. The Manual IVD business sells manual assays, radio immunoassays (RIA) and ELISA kits (EIA) to labs. Its assay development is focused in the clinical areas, such as calcium metabolism, bone metabolism, chronic kidney disease, hypertension, fertility and growth. Its subsidiaries include Immunodiagnostic Systems Limited, Immunodiagnostic Systems Nordic A/S and Immunodiagnostic Systems France SAS. more »

LSE Price