As Stock Volatility Rises, Will Investors Position for Potential Bear Markets?
Rising levels of uncertainty continue to characterize the financial markets, as investors increasingly exit positions in stocks and reallocate resources to peripheral asset classes. These trends have resulted in significant trend changes in the precious metals, and bullish investors have benefited handsomely by establishing long positions in that sector.  
But when uncertainty is the only thing that appears certain, it is not surprising to see investors devote more attention toward the volatility instruments.  This supports the outlook for long positions in the iPath S&P 500 VIX Short-Term Futures ETN (VXX) as a viable alternative for investors moving out of stock positions in the current environment.  If this turns out to be the case, many of the market's volatility instruments stand in a position to act as a protective trading outlet in the even that equities return to bear market territory as some point during 2019.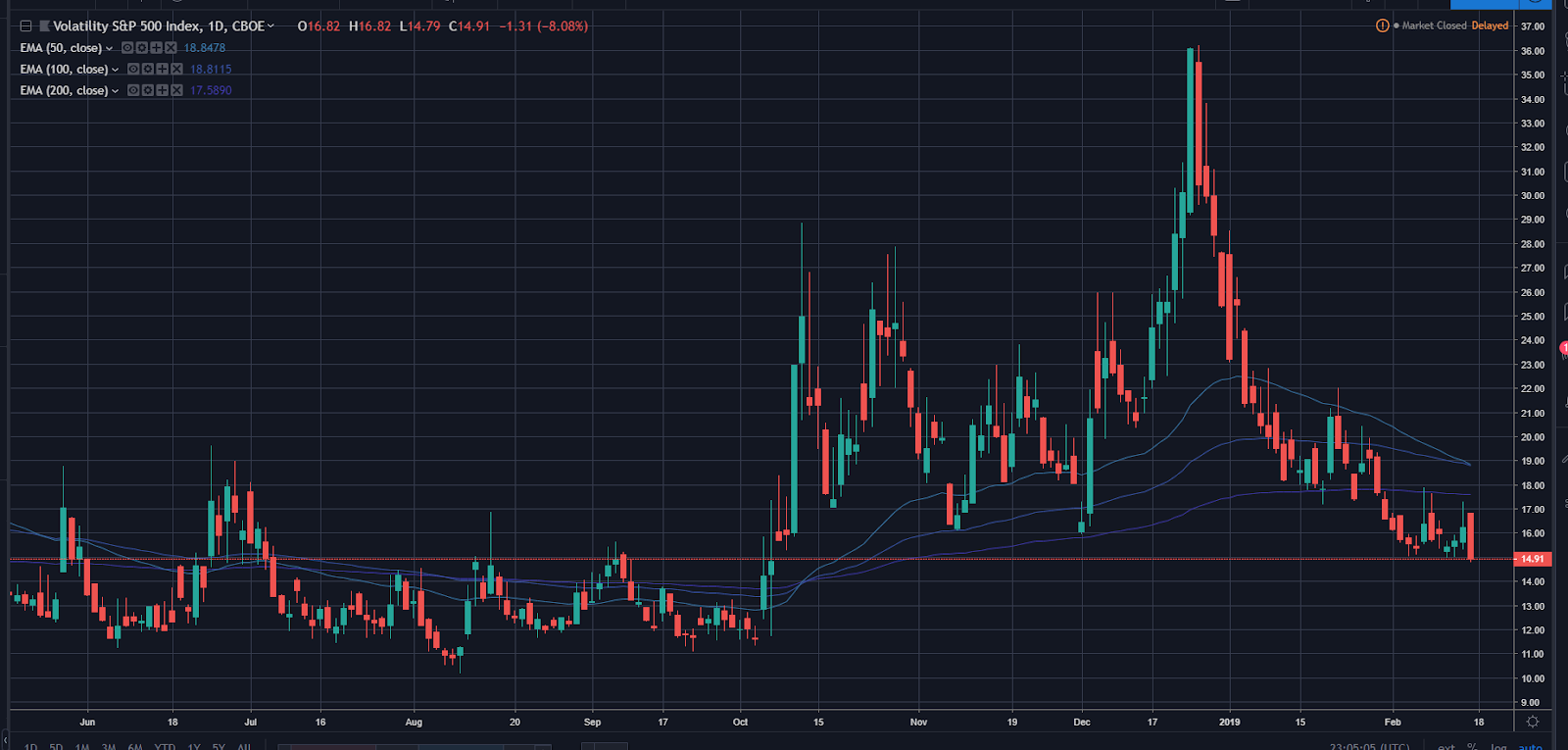 (Chart Data: Hammerstone Markets)
When taking an assessment of where we stand in the market, we must consider the comparative trends in equities as they developed over the last two years.  According to financial data feeds from Hammerstone Markets, volatility dropped to multi-decade lows as global stock markets continued to march toward all-time highs.  Early evidence that the tides may be shifting came in February 2018, when short-term price fluctuations in the major benchmarks indicated growing levels of fear in the market.  
This uncertainty returned last October as global trade tensions, rising interest rates, and discussions of a government shutdown in the U.S. acted in combination to help propel VXX higher by 80.45% in the final three months of 2018.  But it can be argued that these moves appeared to be extreme in nature because of the sizable calm which characterized the preceding periods.
Longer-term perspectives are valuable in this case because they indicate very little in the way of deviation from historical averages.  Since 1957, the average volatility reading for equities comes in at levels which are very close in proximity to current levels, which suggests that these moves have not yet become over-extended on the basis of technical analysis strategies.  But trend levels in the VIX reached well above 35 before the end of 2018, and this suggests a greater need for investors to position for the growing possibility of…

Unlock the rest of this Article in 15 seconds
Already have an account?
Login here