Ashley House plc - Shares tumble as guidance disappoints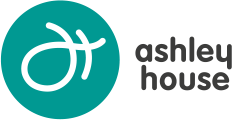 Share Price  7.25p                                              Bid/Offer 7.00p - 7.50p
Market Cap  £5.13 million                                  Enterprise Value  £7.94 million
No of shares issued  59 million                         Normal Market Size  7,500 shares
About the Company

Ashley House plc is a minnow of a company involved in three main areas.
Health Extra Property - for health professionals
Extra Care - affordable housing for the elderly with special needs
Community Infrastructure - Pathology Laboratories and Social Community Centres
A more recent development is a joint venture with another contractor into possible modular construction.  Ashley House business model always seems to be continuously challenged by shifting government policies in its niche area.
Share Listing
Ashley House plc is traded both on AIM on the Social Stock Exchange segment of the NEX Exchange. The company's performance has been in the doldrums for many years and may continue that way. The year 2016 was supposed to be the turnaround year with a change in fortunes.
From an investment point of view, the company is far too small a market cap for stock traders to invest in.  The spread is wide but normally can be got at half a penny spread which is still at least 6% bid/offer spread.

Trading Statement
The share price had risen by 25% the day before Thursday's interim results, so I was, therefore, keen to read the RNS announcement. On a quick reading, I thought that while the first half was satisfactory, that there was not the certainty of the outcome for the second half of the year.  Other investors must have felt the same way because the first 50 trades in small lots were all sales. Total volume was over a million shares which for a poor liquid stock was enormous. By the end of Thursday's trading day, the shares were very much unloved and back down by 25%.  
This paragraph below alerted investors to the uncertain timing of key future contracts expected to be signed in the second half.  
"The ongoing Government consultation relating to funding for supported housing means that a further complication is added to the process of contracting on schemes. Subject to the timing risk on some of our schemes as referred to above, the Board expects that the Company will be profitable at the full year."
Three different contracts need to be signed…

Unlock this Article with a 14 day free trial
Already have an account?
Login here