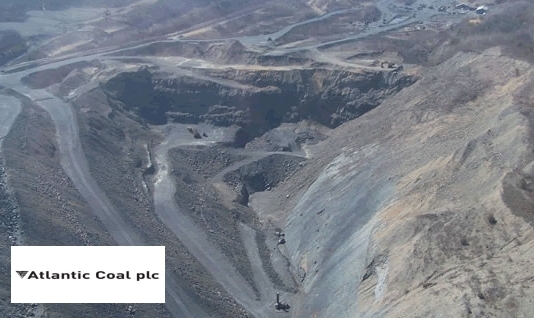 Atlantic Coal plc, headquartered in the UK, is a coal production and processing company, focussed predominantly on open cast mining and the processing of high-grade, low emission coal.  Its primary asset is the Stockton Colliery, a union free opencast anthracite mining and processing operation in the Pennsylvania Coal Field, US.  Atlantic Coal is traded on the London Stock Exchange's Alternative Investment Market (AIM: ATC) and the OTCQX Market (OTCQX: ATCLY).
Latest Developments and News:
The company recently announced completion of a railroad diversion into its Stockton colliery in Pennsylvania,this diversion  now gives the group access to one million tonnes of previously unworkable reserves.This means there is now the potential to increase annual production of clean coal to 160,000 tons according to an independent report compiled by Mine Engineers Inc.In calculating this production rate the Mine Engineers Inc assessed both the mine's current operational capacity as well as the positive impact of the new rail line diversion.

The company also confirmed they have acquired options over two prospective anthracite projects and are currently conducting due diligence on those assets. Further updates on these are expected in the near future. It has estimated that there is an additional 10Mt of resource within a 10 mile radius of Stockton and 300Mt within a 30 mile radius.
Further to this was announced a new Liebherr 9250 19-yard bucket hydraulic excavator on order and set to be operational during H2 2012,clear signs that further growth is planned.
To put some numbers to these latest figures and significance to the balance sheet, an annual production of  160.000 tonnes at an average price per tonne of  $160 would equate to revenues of $25m per year. Atlantic are certainly on a path of fundamental growth and look like a solid play in the junior resource sector at the moment where its trading at little over its cash value . And with further aquisitions under option currently the company are not looking to stand still . A healthy move into profits is looking likely in 2012 and should see quite a dramatic re-rating of the shareprice.
Stockton Colliery: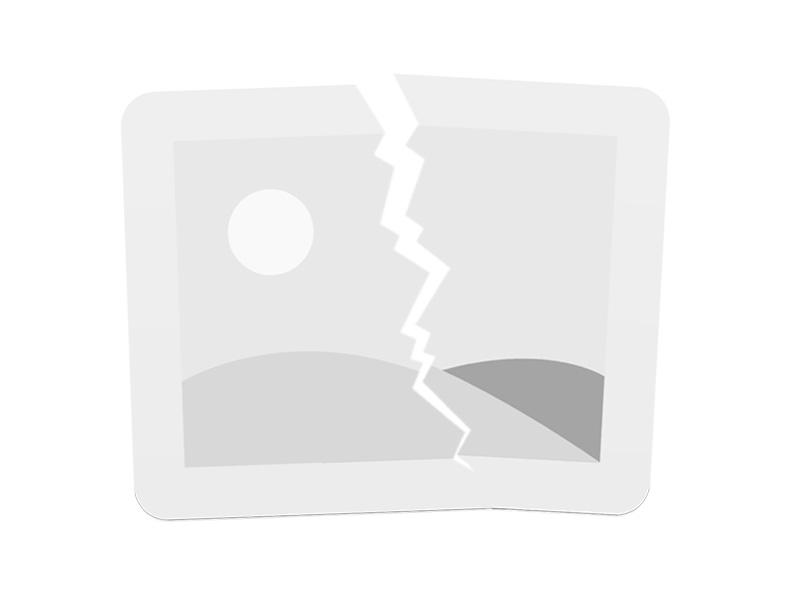 The Stockton Colliery comprises a producing surface coal mine and adjacent anthracite preparation plant encompassing an area of approximately 900ha located in Hazle Creek in North-East Pennsylvania, a region renowned for anthracite. 
The site, mined at various times from the 1900s, has an abundance of high quality anthracite in close proximity to the surface, making it economical to recover.  The mine has current Proven Reserves of 3.2 million tons run-of-mine ('ROM') coal, which equates to approximately 1.7 million tons of high quality, high carbon, washed anthracite, giving Stockton a forecasted 8-year mine life.   The Company believes that there is huge potential to increase the resource base, either by exploring the current deposit to depth or by broadening the range and targeting areas in the vicinity. 
Stockton has good facilities and infrastructure in place including a anthracite preparation plant capable of washing 300,000 tons of coal per annum as well as a 21-yard bucket hydraulic excavator.  Furthermore, it has good transport links, with state roads and the Norfolk and Southern rail line providing nationwide access. 
Mining operations are conducted by Stockton's union-free staff and operated using its own existing plant and equipment.  The current mine operations are being conducted under a valid mining permit issued by Pennsylvania's Department of Environmental Protection.  The Stockton Colliery trades through Atlantic Coal's 100% subsidiary Coal Contractors (1991) Inc.
There is strong demand for Stockton's coal output from the domestic home heating market and a non-seasonal industrial customer base that uses its output for filtration and metallurgical treatments.  The anthracite coal that Stockton yields is ranked as a higher energy fuel (containing over 86% carbon) than other more commonly used coals, like bituminous and lignite, and for this reason a premium can be attached to the washed output from the mine. 
---
Recent News Link:
http://www.atlanticcoal.com/News.html
Fox Davies Flash Note:
http://www.fox-davies.com/media/26404/atlanticcoalflashnote180412.pdf
Disclaimer:
As per our Terms of Use, Stockopedia is a financial news & data site, discussion forum and content aggregator. Our site should be used for educational & informational purposes only. We do not provide investment advice, recommendations or views as to whether an investment or strategy is suited to the investment needs of a specific individual. You should make your own decisions and seek independent professional advice before doing so. The author may own shares in any companies discussed, all opinions are his/her own & are general/impersonal. Remember: Shares can go down as well as up. Past performance is not a guide to future performance & investors may not get back the amount invested.
---
---

Atlantic Carbon Group plc, formerly Atlantic Coal plc, is a United Kingdom-based holding company. The Company is engaged in anthracite mining and processing. The Company and its subsidiaries are engaged in the development and operation of the Stockton Colliery, which consists of the Stockton Mine and an anthracite washing plant in Pennsylvania, the United States. The Company, through its subsidiary, Coal Contractors Inc., operates Stockton Mine to produce anthracite. The Stockton Mine is located approximately one mile from Hazleton, Luzerne County, Pennsylvania. Stockton encompasses approximately 900 acres and has proven reserves of over 1.8 million tons of washed anthracite product. The Company's operations also include Pott & Bannon and Gowen Mine. Pott & Bannon is located over 20 miles from the Company's existing producing opencast anthracite operation, the Stockton Mine. more »

Price

Edenville Energy plc is a United Kingdom-based company engaged in the exploration and development of energy commodities, primarily coal and uranium in Africa. The Company's segments include Coal, Uranium and Other. Its initial work consists of a desk-top review involving the collection, collation and re-interpretation of all available historical data, supplemented by regional-scale geological reconnaissance mapping and sampling. The Company has approximately three coal deposits within the Rukwa Coalfields: Mkomolo, Namwele and Muze. The Mkomolo Project is located approximately 20 kilometers Northwest of Sumbawanga located in western Tanzania. The Namwele Project is adjacent to the Mkomolo and is situated over four kilometers to the south east of the Mkomolo Deposit. The Muze Project is located approximately 10 kilometers east of the Mkomolo and Namwele deposits. The Company's other projects include Matiri North and South, and Lake Nyasa. more »

LSE Price

Ncondezi Energy Limited (Ncondezi) is a power development company with an integrated thermal coal mine and power plant project located near Tete in northern Mozambique (the Ncondezi Coal Mine and Power Project, respectively). The Company operates through three segments: Mine project, which is involved in the exploration for coal and development of coal mine within the Company's license areas in Mozambique; Power project, which relates to the development of approximately 300 megawatts (MW) integrated power plant next to the Company's coal mine concession areas in Mozambique, and Corporate. Ncondezi is focusing on developing the projects in phases, subject to additional financing, with the first phase targeting approximately 300 MW and ultimately scalable to over 1,800 MW. Its subsidiaries include Zambezi Energy Corporation Holdings 1 Limited, Zambezi Energy Corporation Holdings 2 Limited, Ncondezi Coal Company Mozambique Limitada and Ncondezi Services (UK) Limited. more »

LSE Price