Augean: high barriers to entry and long term growth drivers
Augean (LON:AUG) is the UK's leading hazardous waste management business, taking care of difficult to handle leftover materials. This solves a tricky problem for its industrial customers that, given the growing social concern around environmental sustainability, isn't likely to fade anytime soon.
Augean was formed in 2004 and listed on AIM that year with a market cap of £118m. In 2012 it branched out into servicing North Sea oil companies and has been steadily expanding into new areas ever since. Today it has a market cap of around £200m. Revenue has grown steadily over its decade and a half of operations.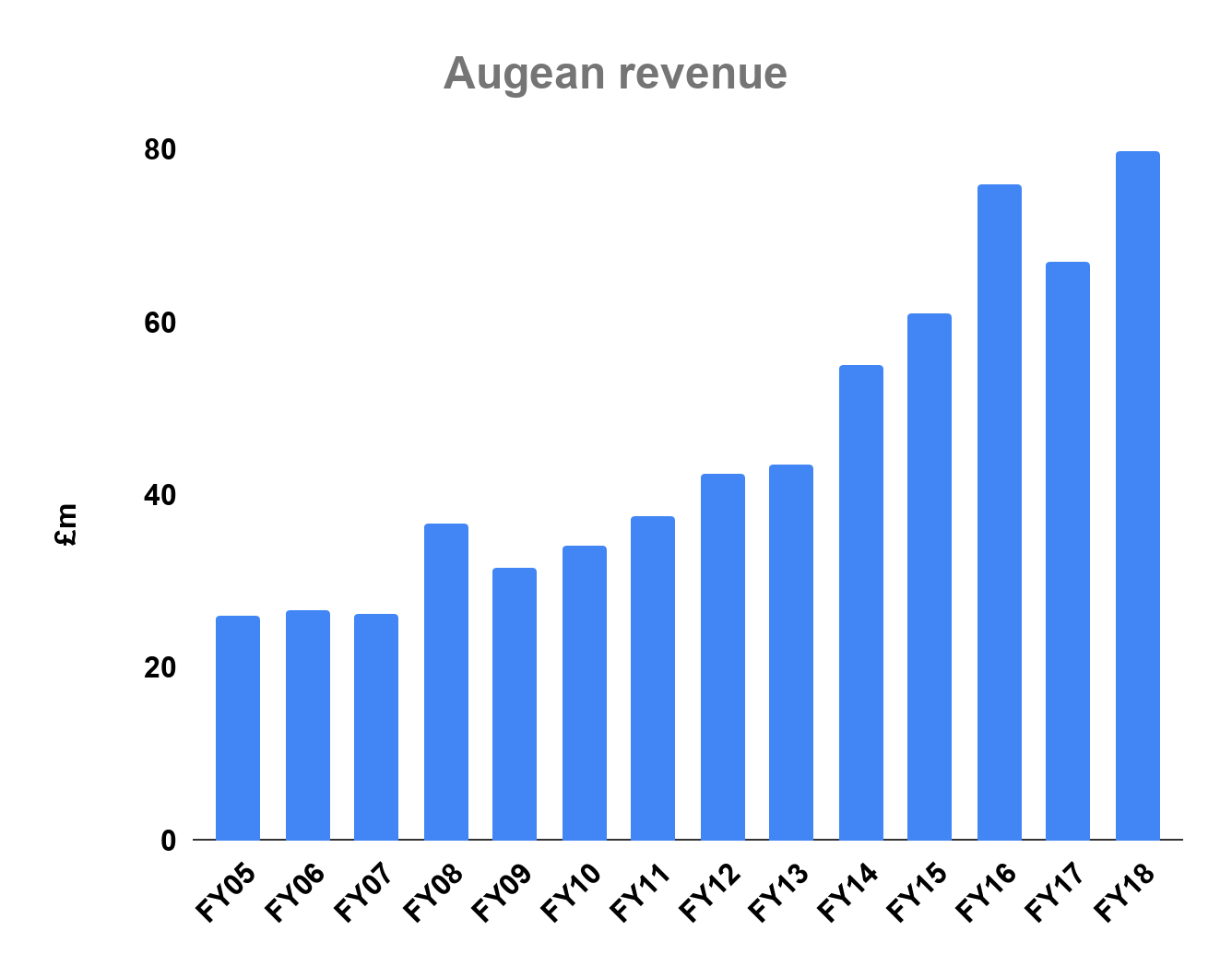 Augean's valuation and growth metrics are undemanding, with a forecast PE ratio of 12.4 times, a trailing twelve-month price to free cash flow of 10.8 times and a forecast PEG ratio of 0.7. The share price has been strong over the past year.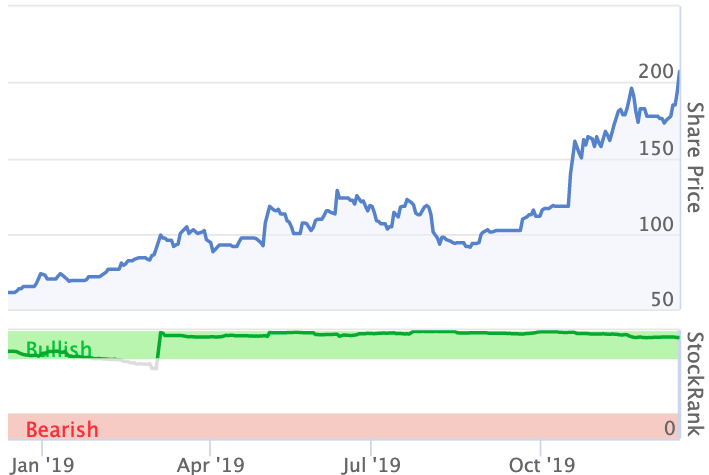 With a renewed focus on growing, profitable key markets, Augean looks as though it is investing in the right areas to drive growth in the years ahead. The group generates solid return on capital figures.
Certainly the brokers have been revising up their expectations:

The high barriers to entry in its waste disposal markets, its modest valuation (despite recent share price strength), and encouraging long-term trends all point to Augean as a promising candidate for further research.
Potted history
In 2010, the group found itself struggling for growth and Augean was, at this point, valued at just £30m. This was after a couple of years of sluggish market conditions following on from the 2008 financial crash. Throughout this period, Augean continued to invest in its operations and grow revenues, although margins at times suffered.
From this nadir the group raised funds to diversify its revenue streams and expand into new businesses.
Jim Meredith graduated to chairman in 2012, where he remains to this day after building up a 2.4% stake in the company. That same year, Augean paid out its maiden dividend. In 2013 Paul Blackler was replaced as CEO by Dr Stewart Davies.
Since 2017, the group has been busy trimming costs and repositioning itself to take advantage of higher growth areas in its markets. It looks to be working. For the past two years, there has been…

Unlock the rest of this article with a 14 day trial
Already have an account?
Login here