Autonomy, Hewlett Packard and the UK: Replacing the Crown Jewels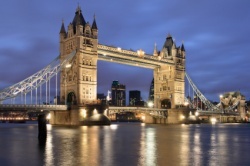 A couple of weeks ago it was announced that Hewlett Packard's £7 billion bid for Autonomy (LON:AU.) had gone unconditional. This news caused me to reflect on the amount of media comment on why the UK is selling one of its jewels to a foreigner, which in turn led to the following train of thought... What the media commentators should have asked is not why are we allowing Autonomy to be bought, but what are we doing to create at least 1,000 aspiring Autonomys? Achieving the latter would position the UK to stand a chance of creating another success on the scale of Autonomy within the foreseeable future as well as a lot of lesser successes. Even the latter could still provide investors with exceptional returns! An amazing reflection on the constituents of the FTSE 100 is that the sale of Autonomy reduces software companies in the index from two to one. The reason I say amazing is because software is such an important contributor to wealth creation. 
Autonomy has an 'intel Inside' positioning. That is to say it supplies products which are fundamental to the operations of a huge number of other organisations and help those organisations improve their operations from the standpoint of their customers. I consider the UK to have an above average but underexploited ability to develop the knowledge which underlies 'Intel Inside' products and/or services. This view is endorsed, for example, by Mike Lynch, the founder of Autonomy. I feel that the reason that the UK under exploits its potential to develop a much larger universe of 'Intel Inside' companies is because of the inefficiency of providing capital. This arises at several levels. There is no mechanism which seamlessly joins together investors looking to invest in companies of a particular type but at different stages of development. Thus in the MedTech sector it is extraordinarily challenging for companies seeking to raise between £2 million and £10 million. I was talking to some healthcare investment bankers recently who were saying that institutional healthcare investors increasingly want to invest only in companies with market caps of at least £100 million. These investors seem to have no concept of the need to create an incubator to produce mainstream investments to replace those which get taken over. This lack of understanding of the need for ongoing innovation is manifested by looking at the pharmaceutical sector which having…

Unlock this article instantly by logging into your account
Don't have an account? Register for free and we'll get out your way
Disclaimer:
This note was prepared by LCF Research Limited using information provided by the subject company's management or publically available news sources. No representations are made nor warranties given (express or implied) in relation to accuracy and completeness. This document is not an invitation to invest in the subject company and does not purport to contain all the necessary information that a prospective investor might require. LCF Research Limited recommends prospective investors to conduct their own thorough independent analysis of the subject company and the information contained in this note or referred to above.
---
---