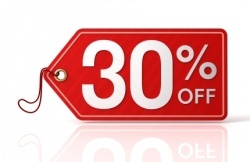 One of the most enduring investment strategies for 'deep value' investors was defined by Ben Graham way back in (at least) the 1940?s.  The approach was to buy shares in companies where the market cap was less than the value of the company's current assets minus all of its liabilities.
This was a simplified rule-of-thumb guesstimate of liquidation value.  The assumption was that any haircut taken on current assets (like inventory) in an orderly liquidation would be more than offset, on average, by returns from the sale of fixed assets like property and equipment.
So why would anyone want to invest based on a guess of the liquidation value of a company?  Graham cited three key reasons:
Earnings power would rise in the future to the point where investors would value the company at a higher level.  Graham conjectured that this might occur because such a poor industry may see other firms exiting first, leaving more customers for those who can stick it out or; management find a way to generate sufficient earnings by dropping underperforming products, becoming more efficient or some other means.
A sale or merger in which the buyer would likely pay at least liquidation value.
The company is liquidated, fully or partially, and shareholders gain from the value released by selling off the company's assets.
There have been many studies into these net-net stocks and as far as I know, they have all shown a high degree of outperformance, in the medium and long term.
But it isn't an easy strategy to follow.
As I mentioned before in Merry Christmas 2011, I abandoned my own portfolio of low price to books stocks because I found it difficult to hold a large portion of my pension in a group of weak and economically underperforming companies.  Another problem is the tiny pool of stocks that fit the investment criteria.  It's highly uncommon for any company other than a house builder to have enough current assets to pay off all current and non-current liabilities.  At the moment my net-net screen shows only 16 companies listed on the main FTSE indices (i.e. not the Alternative Investment Market, which typically can't be held in an ISA) which are valued at less than their net-net…

Unlock this article instantly by logging into your account
Don't have an account? Register for free and we'll get out your way
Disclaimer:
This article is for information and discussion purposes only and nothing in it should be construed as a recommendation to invest or otherwise. The value of an investment may fall and an investor may lose all their money. Any investments referred to in this article may not be suitable for all investors.  Investors should always seek advice from a qualified investment adviser.
---
---