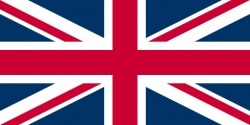 This week four pieces of company information strikingly illustrate the challenges and opportunities which face UK businesses. EKF Diagnostics (LON:EKF) (point of care diagnostics) announced the acquisition of a US distributor, which is described further in today's EKF post below. It illustrates the potential for UK smallcaps with valuable knowledge to build mini-multinationals, and follows the example of other David Evans chaired companies such as Immunodiagnostic Systems (LON:IDH) and Omega Diagnostics (see below).
In last Saturday's Times, there was an article Steel Chief condemns UK's 'lazy' managers based on an interview with Ratan Tata and the proposals to shed 1,500 jobs at Tata owned Corus. He is quoted as saying
Britain needs a real push. It needs nationalism. The sort of spirit that comes during a war. It needs people who really want to see the UK sitting again, maybe not as a colonial, but as an economic power."
I regard EKF, Immunodiagnostics and Omega as examples of UK companies already conforming to the advice given by Mr Tata.
Just Car Clinics (LON:JCR) (motor collision repair centres) reported at its AGM as follows:
In our 2010 Annual Report, released in early March, we identified that the subdued economic climate and high petrol prices were reducing road usage and that retail customers were delaying smaller repairs due to the cost of high insurance excess payments. These factors have continued to have an adverse impact on repair volumes in the current year.  Whilst profitability in the first quarter was broadly in line with expectations, a combination of these challenging market conditions and the recent record breaking dry weather, have resulted in significant pressure on repair volumes, with turnover falling by 14% in the first four months of 2011 when compared to the previous year."
Although this company does not conform to the LCF Research template, I follow it because I think that it provides a useful insight into what is really happening at the coalface of the UK economy compared with much of the commentary in the media.
Omega Diagnostics (LON:ODX) (specialises in diagnostics for testing allergies and food intolerance). The Cenkos research note issued last week referred to the proposed purchase for…

Unlock this article instantly by logging into your account
Don't have an account? Register for free and we'll get out your way
Disclaimer:
This note was prepared by LCF Research Limited using information provided by the subject company's management or publically available news sources. No representations are made nor warranties given (express or implied) in relation to accuracy and completeness. This document is not an invitation to invest in the subject company and does not purport to contain all the necessary information that a prospective investor might require. LCF Research Limited recommends prospective investors to conduct their own thorough independent analysis of the subject company and the information contained in this note or referred to above.
---
---

Omega Diagnostics Group PLC is a medical diagnostics company. The Company's segments are Allergy and Autoimmune; Food Intolerance; Infectious/Other, and Corporate. Its product categories include allergy, anemia, autoimmunity, fertility and growth hormones, food intolerance, infectious disease, inflammation, quality control, thyroid hormones and tumor markers. For allergy, it offers Allergodip, which is an enzyme immunoassay for the semi-quantitative determination of Specific immunoglobulin E (IgE) in serum or plasma. For anemia, it offers ATHOZYME Ferritin, which is an enzyme-immunoassay (ELISA) test for the detection and quantification of Ferritin in human serum. It offers a range of products for Rheumatoid Arthritis, Systemic Lupus Erythematosus (SLE), Antiphospholipid Syndrome (APS), Connective Tissue Disease, Gastrointestinal, and Vasculitis and Renal Disease. Its Fertility Hormones products include PATHOZYME-LH (Luteinizing Hormone), PATHOZYME-Prolactin and PATHOZYME-Oestradiol. more »

LSE Price

EKF Diagnostics Holdings plc is engaged in developing, manufacturing and supplying of products and services into the in-vitro diagnostic (IVD) market place. The Company manufactures and sells diagnostic instruments, reagents and certain ancillary products. The Company's point-of-care range includes hemoglobin analyzers, HbA1c analyzers and glucose analyzers for use in the screening, monitoring and diagnosis of patients, as well as rapid tests for pregnancy and common infectious diseases. The Company's Central Laboratory division includes a range of products for use in both large and small laboratory facilities. Its subsidiary, EKF Life Sciences, provides bulk diagnostic enzyme manufacturing and fermentation services. EKF Life Sciences specializes in producing enzymes, including Salicylate Hydroxylase and Beta-Hydroxybutyrate Dehydrogenase. Its products include Quo-Test A1c, Biosen C-Line and Biosen S-Line, STAT-Site M B-HB analyzer, sTNFR1 biomarker test kits and Altair 240. more »

LSE Price

Sanderson Group plc is engaged in software and information technology (IT) services business specializing in digital retail technology and enterprise software for businesses operating in the manufacturing, wholesale distribution and logistics sectors. The Company's segments include Digital Retail and Enterprise Software. Its digital retail solutions include in-store technology; back-office systems for processing sales and fulfilling orders, and mobile and e-commerce solutions to underpin online operations. Its systems allow retailers to keep pace with new devices, technologies and channels, driving consumer engagement and retention. It offers Enterprise Resource Planning (ERP) software for manufacturing in general manufacturing, engineering, and food and drink processing businesses. The Company offers industry-specific software and warehouse management systems, delivering sales growth across wholesale distribution, cash and carry, fulfilment and logistics businesses. more »

LSE Price