Broker Watch featuring Range Resources, TEG Group, Driver Group, BP and Velosi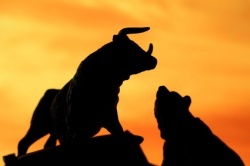 Old Park Lane Capital this morning maintained a "buy" rating at Range Resources (LON:RRL), which recently acquired an interest in a second Texas oil field. The broker said it expects that news flow regarding all Range's US assets would provide strong support to the shares over the next few weeks. "However, with high impact exploration drilling set to commence in Puntland in Q4, we believe that Range has the potential to provide investors with significant upside over the longer term," it added.

Elsewhere, Astaire Securities noted news from cleantech firm Teg Group(the)plc (LON:TEG), which has picked up a contract with Fife Council to process food and garden waste at its Perth facility. Astaire said the contract, the second this week, was the latest in a portfolio that will generate steady predictable revenue streams alongside the more lumpy contracts to build and supply plant for composting facilities. Turning its attention to telecoms group Daisy Group (LON:DAY), which has acquired MurphX Innovative Solutions, Astaire said the group's relentless buy and build strategy had so far avoided the numerous pitfalls of an aggressive consolidation model but risks still persist.

Driver Group (LON:DRV) reported interim results in line with the expectations of WH Ireland, earning a maintained "buy" recommendation despite forecasts that Driver will make a loss this year. The broker said it was sticking with its FY11 forecast of £1.6m given the growth opportunities coming through combined with the full year benefit of £1m cost reduction actions taken this year. Moving on, WH Ireland said that yesterday's AGM at butchers group Crawshaw Group (LON:CRAW) was encouraging, with news that current trading is ahead of budget and new store openings are on track. It maintained a "market perform" rating on the business, which it described as "fundamentally sound with good growth prospects going forward".

After last week's upgrade from "hold" to "buy" at BP (LON:BP.) Westhouse Securities responded to yesterday's news that Anadarko Petroleum (NYSE:ACP) had opened the door to using binding arbitration as a potential course of action to resolve its dispute with BP over the clean-up of the oil spill in the Gulf of Mexico. Westhouse suggested that arbitration would most likely be a much faster process than litigation, and a speedier way of removing some uncertainty associated with the spill. However, it noted that reaching a resolution over responsibility and, ultimately, the financial obligations related to the spill was still likely to take several years.

HB Markets recommended investors "buy" Velosi Ltd (LON:VELO), the quality assurance, testing and engineering group, on the back of a positive AGM statement this morning and shares that still look cheap. While underlying markets remain volatile in line with oil and gas pricing, uncertainty is promoting the need for safety and testing, which is benefiting Velosi. The company has recently signed significant new contracts in the Middle East and Africa and has maintained a strong cash position. Elsewhere, HB urged a "sell" at China Shoto (LON:CHNS) following a profit warning this morning. The broker warned that profit forecasts should slip further as the Yuan is rebased, limiting the competitiveness of Chinese manufactured products.

Disclaimer:
As per our Terms of Use, Stockopedia is a financial news & data site, discussion forum and content aggregator. Our site should be used for educational & informational purposes only. We do not provide investment advice, recommendations or views as to whether an investment or strategy is suited to the investment needs of a specific individual. You should make your own decisions and seek independent professional advice before doing so. Remember: Shares can go down as well as up. Past performance is not a guide to future performance & investors may not get back the amount invested.
---
---

Range Resources Limited is an exploration and production company. The Company is engaged in oil and gas exploration, and development and production in Trinidad. It holds interests in non-core oil and gas projects in Georgia and Guatemala. It holds interest in three onshore production licenses: Morne Diablo, South Quarry and Beach Marcelle, as well as interests in two exploration blocks: St Mary's and Guayaguayare. The Company's waterflood programs include Beach Marcelle South East block and Morne Diablo Expansion project. The Company's Beach Marcelle field is located on the eastern side of Trinidad, where various operators have processing facilities, and oil and gas pipelines that pass through the field. The Company is focused on the acquisition of various projects. It focuses on constructing a water pipeline to connect the gathering and injection stations at the Morne Diablo field to a water treatment facility. Range Resources (Barbados) Limited is a subsidiary of the Company. more »

LSE Price

The TEG Group Plc is a United-Kingdom based company. The Company, along with its subsidiaries, is engaged in the design and production of Silo-cage composting plants and Anaerobic Digestion (AD) plants for sale to third party clients, and the design, build and operation of TEG owned waste recycling facilities. It operates in two segments: Plant Operations and EPC Contracts. The EPC Contracts segment includes IVC and AD sales to third parties, including the design, production and installation of plants for sale to third party clients. The Plant Operations segment relates to facilities, which are owned and operated by the Company. It is responsible for maintenance and operating contracts carried out for third parties. more »

Price

Daisy Group, Plc is a United Kingdom-based company, which provides telephone lines and calls for small and medium-sized enterprises. The Company's products and solutions include business lines and calls, including business basics, business choice and inbound numbers; business broadband, including Business broadband pro, Daisy Ethernet and mobile broadband; business mobiles, such as mobile phones and subscriber identity module only deals; business telephone systems, such as hosted voice over Internet protocol (VoIP) phone system and telephone systems; business hosting, including infrastructure hosting and cloud computing; business VoIP, such as CloudSelect Voice and hosted VoIP phone system, and Daisy Cloud, including CloudSelect infrastructure as a service. It offers business solutions by verticals, such as Daisy Education and Daisy Health; by business concern, such as technology, connectivity and security, and by business challenge, such as future-proofing, reliability and security. more »

Price