Brookfield Global Listed Infrastructure Income Fund Looks Attractive in Yield-Starved Environment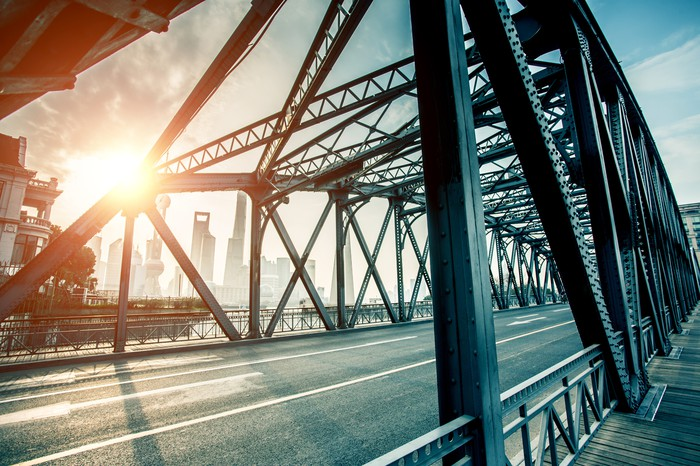 Brookfield Global Listed Infrastructure Income Fund Looks Attractive in Yield-Starved Environment
Toward the end of 2018, rising volatility in stocks and continued interest rate increases from the Federal Reserve acted in combination to spook investors and send markets lower.  In the fourth quarter alone, valuations in the S&P 500 experienced declines of -7.57% and this put pressure on the core holdings of many investors.
More recently, however, the Fed has altered its tone and signalled an end to an era of extended monetary tightening.  This suggests upside potential for stocks trading at weakened valuations, and the changing macro landscape could place certain assets at the forefront in cases where investors are seeking yield in what is still a low-interest rate environment.  One name to watch is the Brookfield Global Listed Infrastructure Income Fund, Inc. (NYSE: INF), which invests in publicly-traded infrastructure companies and has the potential to offer attractive income opportunities.
Closing Tone of 2018: Closed-End Funds Hit Hard
In the fourth-quarter of 2018, many closed-end funds fell victim to the market sell-off and the Brookfield Global Listed Infrastructure Income Fund was no exception.  The Fund fell -13.74% (on a market price basis) during the period (after dropping below the $10 level), and its discount to net asset value (NAV) widened. Some of this pressure may have come as the result of tax-loss selling but valuations have already shown signs of a turnaround in 2019 (with the Fund posting YTD gains of 15.50%) (as of January 31, 2019, Source Bloomberg).
Managed by Brookfield Public Securities Group LLC, the Fund focuses most of its investment resources in the U.S. but maintains additional asset exposure in foreign markets.  This endeavors to achieve an improved diversification profile and may shield investors from some of the recent turbulence generated as a result of continued trade tensions between the U.S. and China.  The Fund is also characterized by leverage levels with the potential to optimize returns and limit risk potential for long-term investors.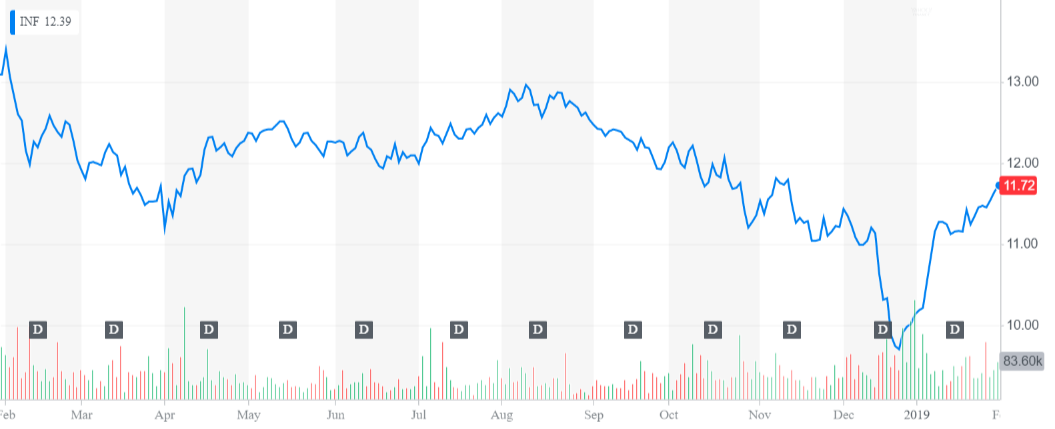 (Source: Yahoo Finance)
The Brookfield Global Listed Infrastructure Income Fund provides investors with access to infrastructure equities.  The Manager, Brookfield Public Securities Group LLC, is a wholly-owned subsidiary of Brookfield Asset Management (which is a global-leading asset manager with approximately $330 billion in assets under management as of September 30, 2018).  The Fund focuses largely on…

Unlock the rest of this Article in 15 seconds
Already have an account?
Login here