Can I CANSLIM? 3 First Sells - What Next?
OK, the portfolio is now slimmed down thanks to selling CVS (LON:CVSG) and Swallowfield (LON:SWL) . Overall, I took a 4.7% hit and both are worth more now than what I sold them for. It is a difficult pill to swallow, but it is the price I have paid to insure against greater losses. It will, however, be quite reasonable for me to purchase these again at a later date if they show a strong base and fulfil the criteria.
So time talk about the remaining portfolio and some prospective buys. Everything in the portfolio is currently suffering a correction, but this means there could be some good buying opportunities coming up. 
---
Fevertree Drinks (LON:FEVR)

Fevertree tonic has been my mixer of choice for a while now, as it is for a growing number of people. It has had a correction in recent weeks, but looks to me like it is in the 8th week of a cup with handle base. I already hold it, but if the handle continues to develop and I see a surge in volume, I will be tempted to add to the portfolio.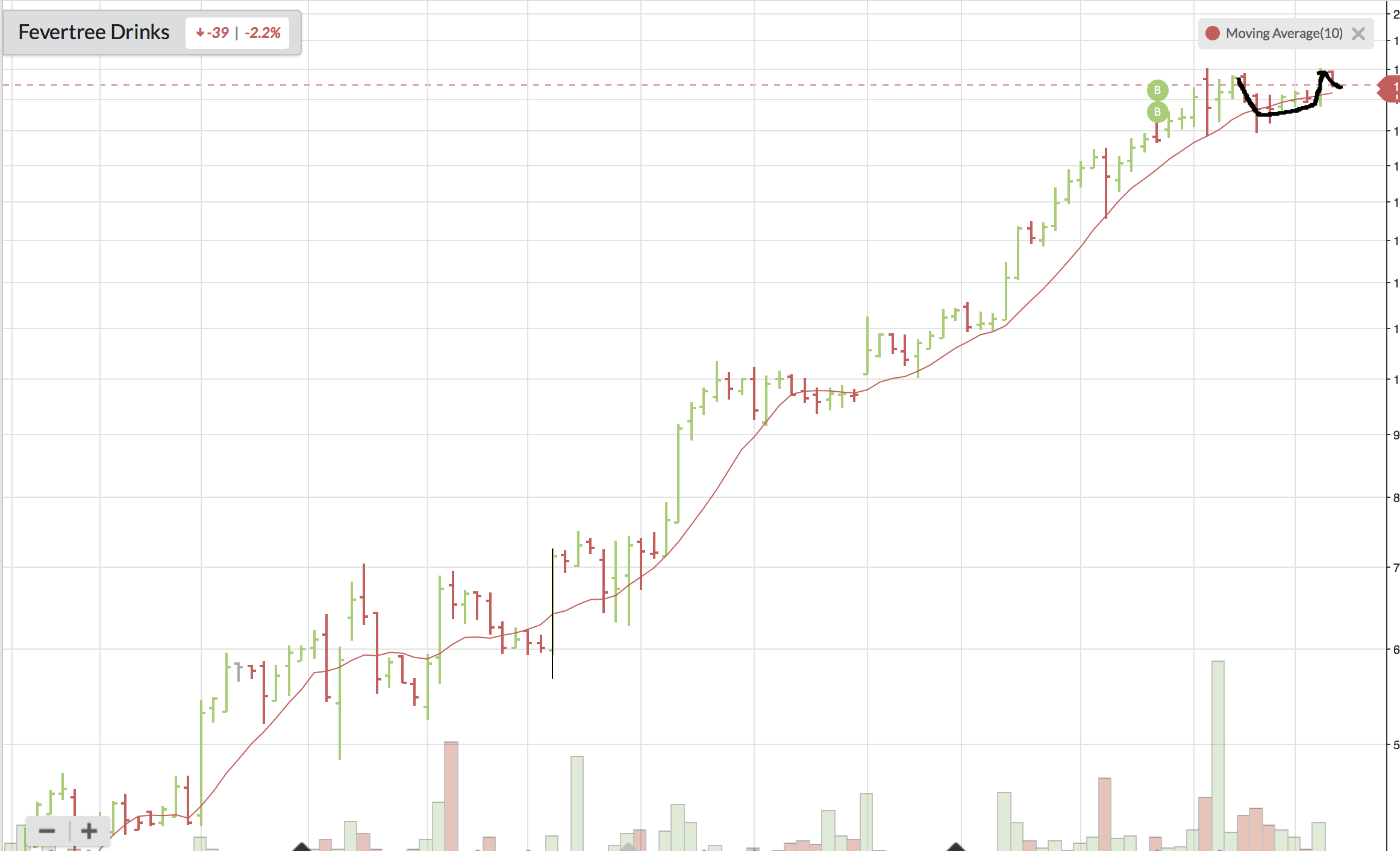 ---
Boohoo.Com (LON:BOO)
As I've said before, I like Boohoo.com - if I was 20 this is where I would shop. Sadly that was a while ago now.  It is 7 weeks into a correction, I'm around 17% up on this share, so hanging tight for now - do you think this will develop into a decent base? I like the reasonably tight closes and reduced volume of late. The market seems to be comfortable with its current valuation.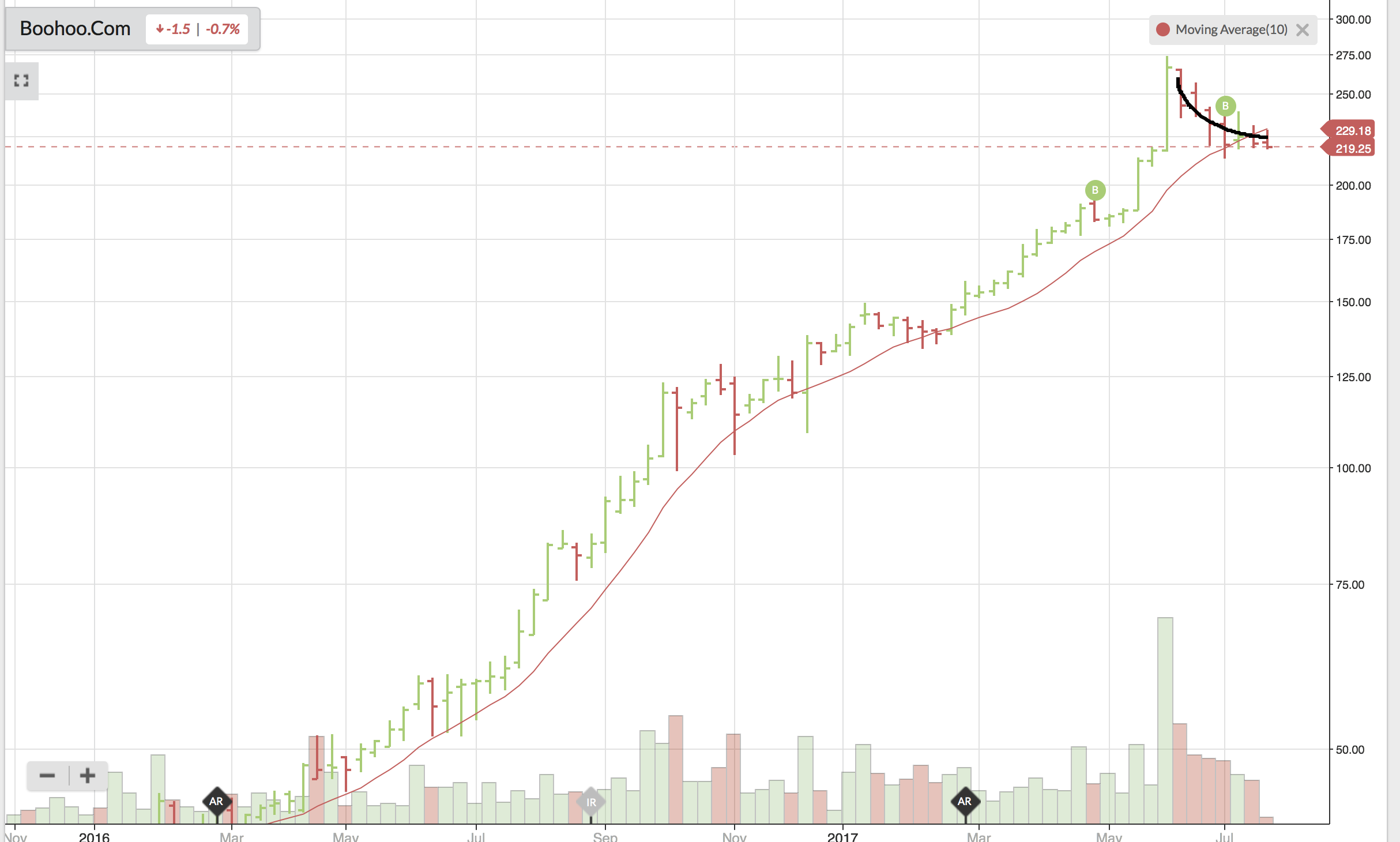 ---
G4S (LON:GFS)
Maffs0, a keen CANSLIMer brought this to my attention last week (thanks!) - he picked out a 6 week double bottom base that was more clear on the daily chart. O'Neil prefers weekly charts ( as I use in this blog) but Maffs0 points out that " his followers tend to use the daily a lot more". I can see why that is the case - it seems a lot easier to spot…

Finish reading with a 14 day trial
Already have an account?
Login here