Can SDI Group become the next High Flying compounder?
Last week's look into Judges Scientific led some to ask how to identify similar companies. Scientific Digital Imaging (LON:SDI) shares some striking similarities - but does it match up to Judges' stellar Quality attributes?
On the face of it, SDI Group (as of today, formerly Scientific Digital Imaging) presents itself as a promising GARP candidate with compounding potential. SDI's share price has nearly doubled in 2019. Over a three year span, this AIM-quoted small cap's shares have grown at a compound annual rate of almost 59% (from 15p to 60p).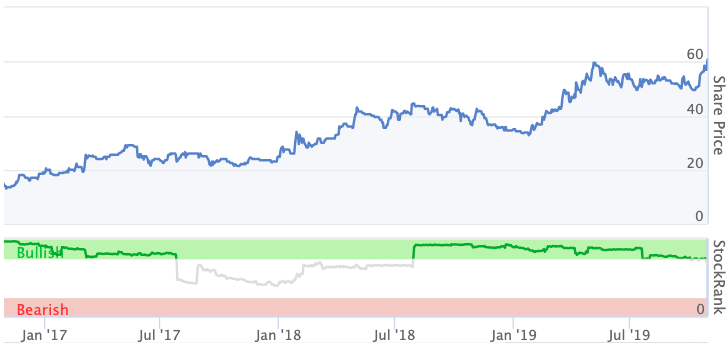 Despite this rapid growth, the company is still firmly in small cap territory with a market cap of £59m and a forecast PE ratio of just 15.9x (making for a PEG of 0.8). For this price, you get a small, growing company with attractive returns on capital: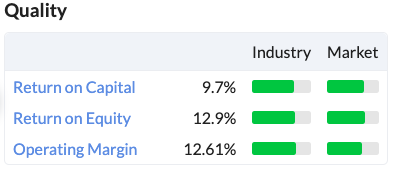 The group's encouraging share price growth is due to the successful execution (so far) of its 'buy and build' strategy. SDI acquires and develops companies that design and manufacture digital imaging and sensing and control products. These products are sold to a variety of end markets ranging from astronomy to art conservation.
It appears to be a bountiful hunting ground. In its FY 19 report, management said 'Market demand for digital imaging and sensors and control technologies remains strong and is being driven primarily by increased worldwide investment in higher education and a growing trend towards automation and in-process measurement.'
In its most recent AGM statement, SDI added that trading in the new year has so far been comfortably in line with expectations. A more detailed half-year review can be expected in December.
Here's what SDI seeks to buy:
High quality, profitable businesses, with established reputations and customer loyalty in global markets
Niche, small/medium sized companies with relevant scientific, technology or medical products
Either stand-alone or bolt-on to existing businesses
Available at a reasonable price
International growth potential
Motivated management teams already in place. Preferably owner-managers
This acquisitive growth is bolstered by organic growth within its subsidiaries.
SDI unlocks the latent value in acquired operations by bringing scale benefits to the table (including synergies with other like-minded businesses and more favourable financing terms), along with the potential for geographic expansion.
The group claims that 'by lowering the cost of capital of businesses we acquire and by facilitating their profitable growth,…

Unlock this Article with a 14 day free trial
Already have an account?
Login here