CentralNic's Recurring Revenues Drive the Future!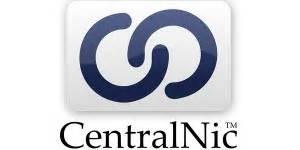 Share price:      62p                 Bid/Offer 61p/63p
No. shares:       95.7m             Normal Market Size 3,000     
Market cap:  £67.7m             Enterprise Value: £59m            Stock Rank 90
About the Company
CentralNic plc CNIC London listed AIM company earns revenue from selling internet domain names and receiving an annual subscription for its services. Their strategy is to identify and acquire web cash-generative businesses with annuity revenue streams.  Their business can be broken into three divisions, retail, enterprise and wholesale.
The acquisition of Instra Group in 2016 has been the main driver of the retail division growth. The enterprise division revenues comprise a mix of recurring revenues and trading in premium domain names.  CentralNic's wholesale division is already one of the global leaders, as the company claims it is the only company to support six out of the top twenty new Top-Level Domains, including .xyz, the domain chosen for new ventures by Google (abc.xyz). CentralNic is also a leader in TLD (Top Level Domain) services for governments and enterprise, managing multiple country-code and geographic TLDs.
CentralNic has been in business for 22 years, but it is only in the last few years that they changed their business model to drive growth. CentralNic is in reality, a small quoted player in this niche area where there is stiff competition from a few major established quoted companies and lots of smaller competitors.
Share Price Performance
Very good performance over the initial part of the year and despite seemingly positive RNS company announcements, the share price has drifted since Sept 2017.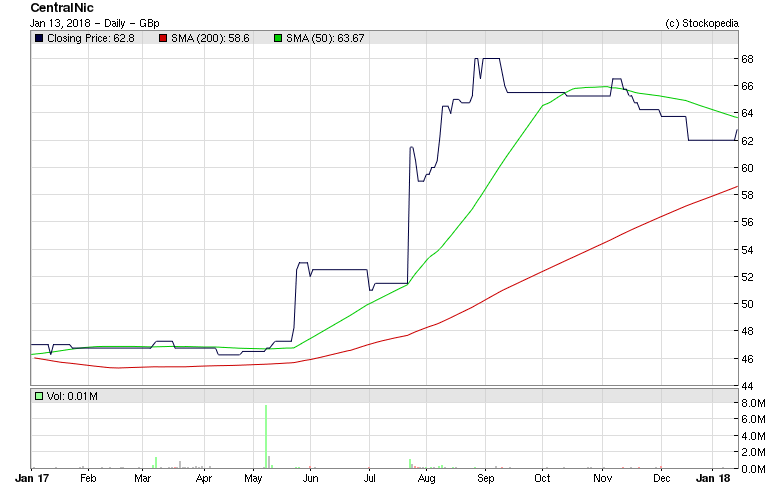 Recent Corporate Announcements
CentralNic bought premium (.com) name portfolio for £2.5 million. No information is given on likely return on investment on 9th January, 2018.
CentralNic Group plc, (AIM:CNIC), sold a number of premium domain names, under which it will receive consideration of US$ 3.4 million as announced on November 7th, 2017.  Once off sales like this makes working out the annuity stream more difficult to ascertain.
CentralNic's secures contract to support 14 Top-Level Domain extensions through an agreement with German-based KSregistry on 19th October, 2017.

Interim results on 7th September showed CentralNic had negotiated an extension of its .xyz contract up to 2032. New client wins as a registry service provider included .rugby .observer, .storage, as…

Finish reading with a 14 day trial
Already have an account?
Login here