Chart of the Day (04/07/17): Hang Seng Index (HSI)
Hang Seng ( HSI -1.53% )

A heavily property weighted index and led by some key stocks e.g. Tencent (-4.1% today)(Tencent = 25% of indexes 15% up move this year) had one of its larger one day sell offs today since Nov'16, but looked to possibly put in a technical base around key futures trading levels of around the 25000's /25500's.

Concerns around previous large market sell offs spooked prices and weren't helped by govt. agencies targeting the prodcuts of Tencent.

The Hang Seng shows historical bullish seasonality which is normally strong over July so could this be a potential dip buying opportunity or part of a more major global weakness in the larger stock indices?

Downside support levels at: 25000, then 24500's. Possible upsides: early to mid 27000's?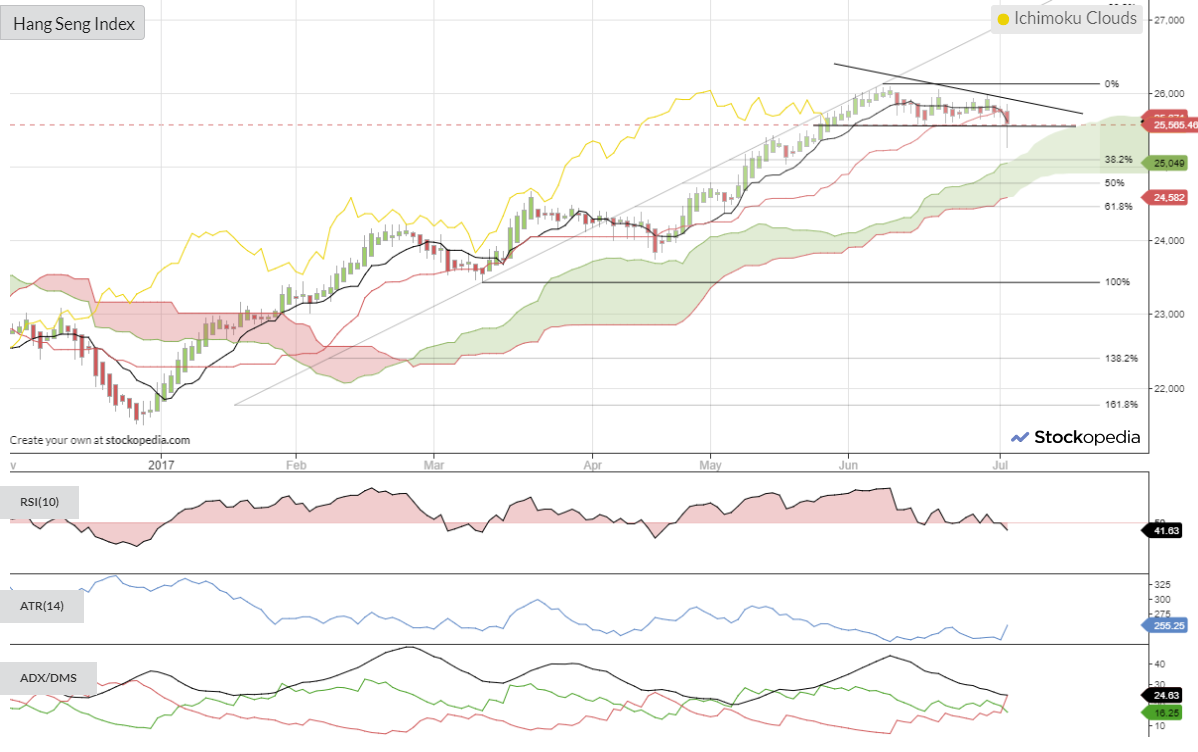 Disclaimer:  
Commentaries, information, courses, content on this site or provided on any other form of social media by Stephen Hoad or THE STOP HUNTER Ltd and any other materials or services provided by Stephen Hoad or THE STOP HUNTER Ltd ARE NOT and DO NOT amount to financial or investment or trading advice upon which reliance should be placed and DO NOT fall under any matter regulated by the Financial Conduct Authority (FCA).

Finish reading with a 14 day trial
Already have an account?
Login here