Chart of the Day - breakouts across the major FTSE indices
Great to see the highly cyclical FTSE 100, 250 and All Share indices have a strong up day for once on the vaccine news - indeed such a strong up day that they've broken out of five month downtrends. No doubt plenty of risks ahead, but the market signalled its intent today. Here's some basic TA for us all to consider.

The FTSE All Share has broken out of the downtrend, and above its 200 day Moving Average on high volume. This big up day is significant. It's rare to see 5% up days on major indices. Marty Zweig used to talk about strong 4% up days being a very strong buy indicator although it's declined in its predictability over the decades. Technical analysts would look for the formation of a higher low before confirming the change in trend, and ideally to see a rising 200d MA rather than a falling one. There is still work to do and there's still a mass of overhead supply.... but...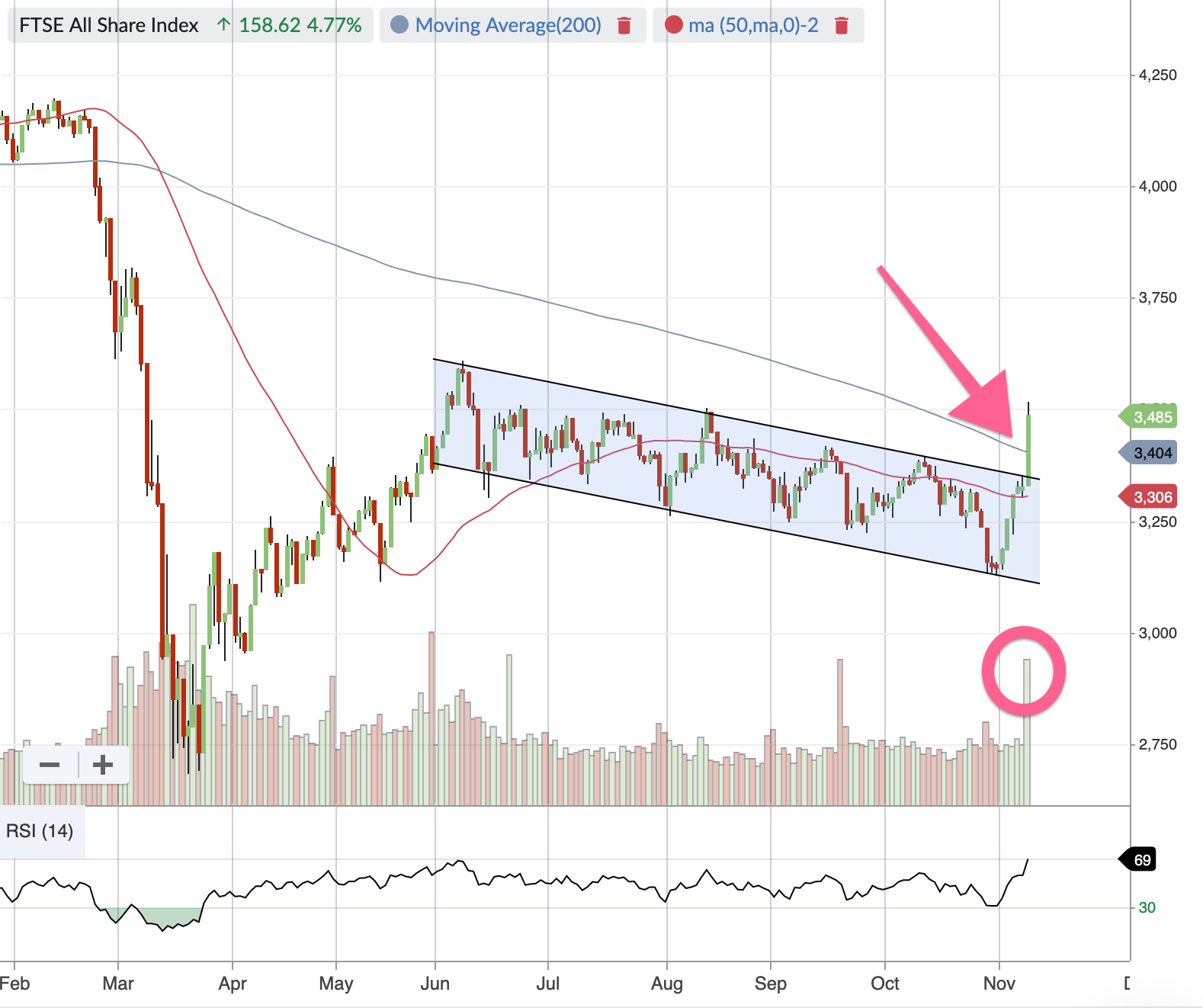 Unlock the rest of this article with a 14 day trial
Already have an account?
Login here