Chart of the day: FTSE 100 technical outlook
Since Theresa May announced the snap election, the FTSE 100 has taken a turn south. Is this the start of a more significant correction? Sentiment has been hanging on the chance to drive it further down for a more serious sell off, but the bulls have been hanging in there. We've seen a similar picture across the globe in the major indices and made trading difficult.

FTSE 100 in the short-term: price has moved under the cloud and momentum could favour a further move south although volume levels have remained consistent. Resistance may be found at 7050 area, then at 6800. A bullish correction could possibly see 7200 then the highs targeted once more at 7400
Short term technical levels (based off daily chart Fibonacci & Ichimoku levels):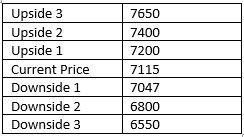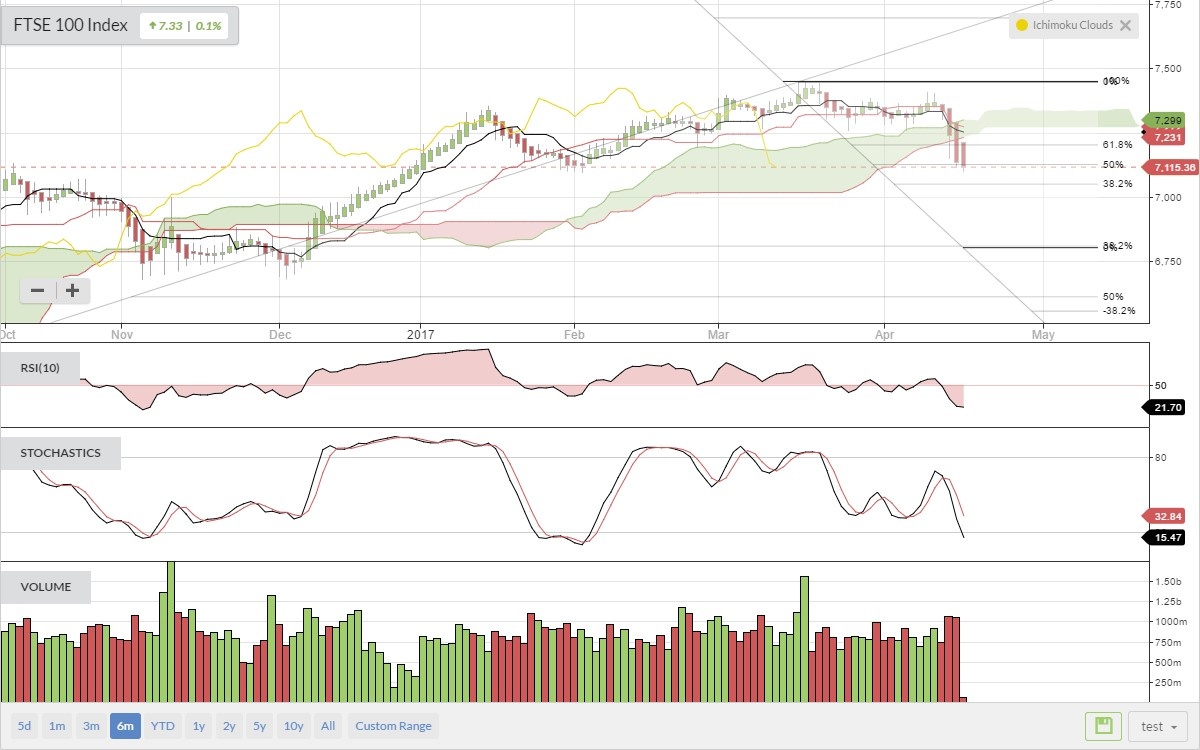 In the medium term on the weekly chart, things look less interesting. Price has only corrected in the longer term 7000 to 7400 range and remains above the cloud. Momentum is teeing itself up for more bearishness and eyes should be kept on a break below 7000 if a more significant move is to materialise. Downside resistance may be found in the 6700/6800 are just above the cloud and at key Fibonacci levels.
Medium term technical levels (based off weekly chart Fibonacci & Ichimoku levels):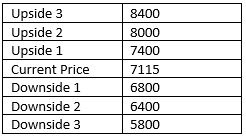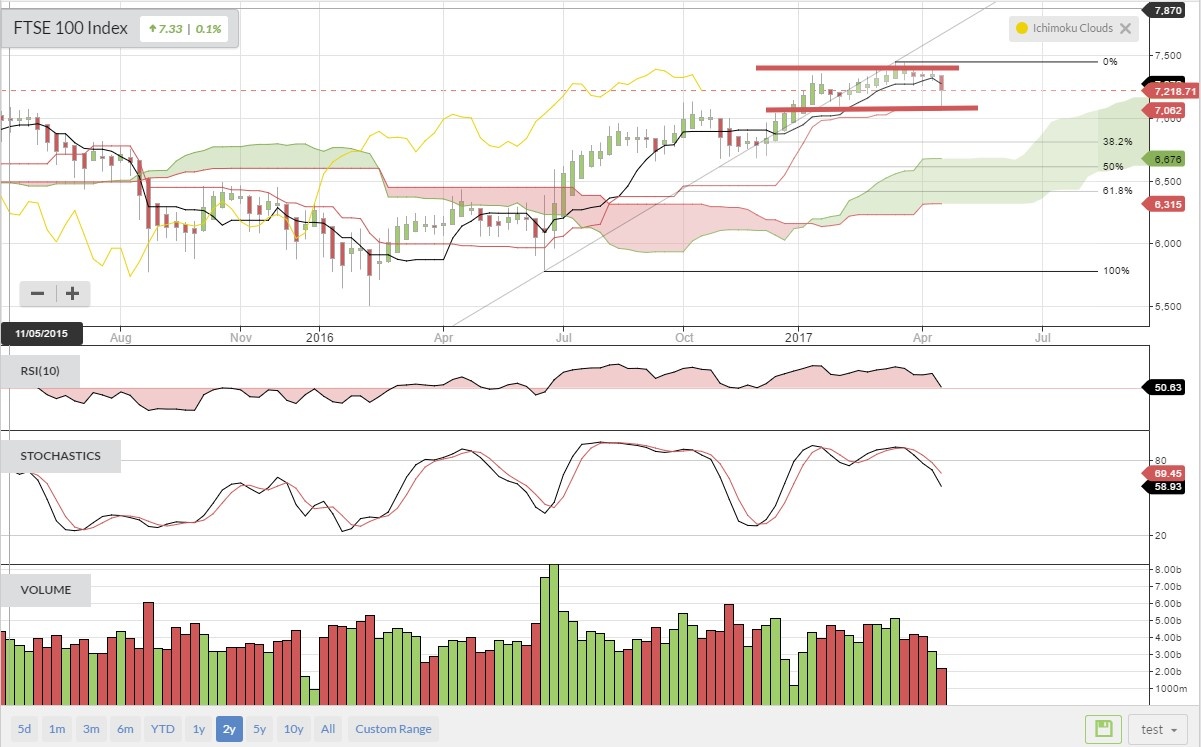 Commentaries, information, courses, content on this site or provided on any other form of social media by Stephen Hoad or THE STOP HUNTER Ltd and any other materials or services provided by Stephen Hoad or THE STOP HUNTER Ltd ARE NOT and DO NOT amount to financial or investment or trading advice upon which reliance should be placed and DO NOT fall under any matter regulated by the Financial Conduct Authority (FCA).


Unlock the rest of this article with a 14 day trial
Already have an account?
Login here