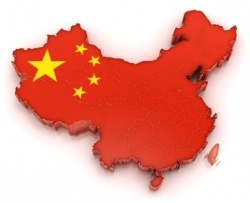 Introduction
It can feel like China has obtained 'heaven's entitlement' to succeed as it relentlessly climbs up the League of Nations.  In just twenty years China, without firing a shot, has gone from relative newcomer on the world's commercial stage to the potential conqueror of all it purveys.  How did it make this transition and why did the West concede so much so easily? The answers to these questions may lie in the nature of Chinese capitalism.  This paper attempts to present evidence of China's success and to delve into the psyche, the culture and the spirit of China's version of capitalism. 
China has spent the last twenty years building; markets for its factories, jobs and wealth.  Its factories have given hundreds of millions of Chinese citizen's employment and in doing so released them from the romantic honours of Mao's socialist rural grind.  Accessing foreign markets and acquiring foreign exchange has internally transformed China beyond all recognition.  China's prosperity has delivered it to an elevated global status and greatly increased global power and influence.  The transformation from newcomer to leader remains incomplete.  Now, as we approach the end of the year 4710 on Chinese calendar (the year of the dragon), China's economic welfare as well as it opaque political and military intentions are central to our world views.  China matters to us all.
This paper is written by a westerner, from the viewpoint of an outsider interpreting the available evidence, and may therefore not represent China as China prefers to present itself. 
Many of the ideas presented are not original.  It is hoped that the observations contained in the paper are sufficiently accurate to create construction discussion about this important subject. 
Trade Imbalances
Evidence of China's economic success is not difficult to find.  According to the US Census Bureau the US trade deficit with China has been growing as illustrated in Figure 1.  (http://www.census.gov/foreign-trade/balance/c5700.html)
Figure 1- US Trade in Goods Exports, Imports, Deficits with China 1985 – 2011 ($B) This chart shows that exports to the US have grown virtually every year since 1985.  This chart also shows that Chinese imports from the USA have only been 20-25% of the value of exports.  In 2011 I estimate that the goods trade deficit will be approximately $300b.  These Chinese surpluses are offset by deficits that result from the import of…

Unlock this article instantly by logging into your account
Don't have an account? Register for free and we'll get out your way
Disclaimer:
As per our Terms of Use, Stockopedia is a financial news & data site, discussion forum and content aggregator. Our site should be used for educational & informational purposes only. We do not provide investment advice, recommendations or views as to whether an investment or strategy is suited to the investment needs of a specific individual. You should make your own decisions and seek independent professional advice before doing so. The author may own shares in any companies discussed, all opinions are his/her own & are general/impersonal. Remember: Shares can go down as well as up. Past performance is not a guide to future performance & investors may not get back the amount invested.
---
---