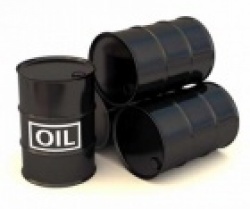 Coastal Energy (LON:CEO) 's  current 2P reserves are 55 mmbo, production is 12.5kbopd, market cap is about £500 million. Drilling results have been announced this morning from Bua Ban North. (see rns). In response the share price has fallen 5%. I'm just revisiting the situation in an attempt to get my thoughts straight. The recent corporate presentation stated in January that the BBN target comprised 3 separate geological structures and gave the pre-drill estimated sizes as follows:- Lower Oligocene 15 mmbbl, Miocene 15 mmbbl & Eocene 45 mmbbl). It appears that these structures are split into quite small separated elements. The current drilling campaign includes 6 wells in different locations with most wells targeting multiple structures/elements.
Today's RNS says:
"The Bua Ban North A-01 exploration well encountered 32 feet of net pay in the Miocene interval and 27 feet of net pay in the Upper Oligocene interval, both with 25% average porosity. 

CEO's CEO said:
"We are very pleased with the results of the first well at Bua Ban North. We have confirmed the extension of the petroleum system to the northern part of the basin. The discovery in the Miocene gives further evidence of a larger Miocene trend in the Songkhla basin. The discovery of productive Upper Oligocene sands also opens up a new potential zone in the basin for exploration and development"
So good news wrt the Oligocene and the Miocene. However, the Eocene interval was disappointing:
"It was encountered 700 feet deeper than originally prognosed and whilst it contains 70 feet of oil bearing sands they show low porosity and permeability so the oil is not expected to flow naturally."
CEO's CEO (should that be CEO2?) said":
"Although the sands in the Eocene interval are tight in the A-01 well, they were encountered deeper than we anticipated and have porosity and permeability characteristics consistent with what we would expect at that depth. We will be drilling an exploration well in an area where the Eocene is believed to be significantly shallower and exhibit higher porosity and permeability."
So, it seems disappointing but not terminal for the Eocene in other locations.

According to slide 15 of the January presentation, the Oligocene and Eocene targets at the location of this first well represented just 7 mmbo in aggregate. Today's…

Unlock this article instantly by logging into your account
Don't have an account? Register for free and we'll get out your way
Disclaimer:
The author may hold shares in this company. All opinions are his own. You should check any statements that appear factual and seek independent professional advice before making any investment decision.
---
---

Coastal Energy Company (Coastal) is an international oil and gas exploration and development company with operations in offshore Thailand and Malaysia. The Company holds a 100% working interest in Blocks G5/43 and G5/50 in the Gulf of Thailand, as well as varying interests onshore northeast Thailand, including over 13.7% interest in the Phu Horm gas field. The combined area of the blocks is approximately 4,926 square kilometers (1.22 million acres), which is across the Songkhla, Nakhon and Ko Kra basins. The Company holds a net of over 13.7% working interest in the Hess-operated Sinphuhorm gas field located in northeastern Thailand. The Company's KBM Cluster fields are located within 20 kilometers of each other in a water depth of 60 meters. more »

Price