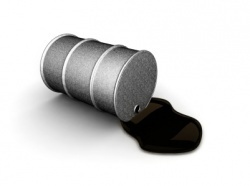 Outperformance of WTI vs. Brent continued this week as the spread between the two benchmarks narrowed further to $15.5/bbl.The WTI benchmark is receiving support from the start-up of the expanded Seaway pipeline, with the market factoring in this recent expansion in takeaway capacity (150 thousand b/d to 400 thousand b/d) as a precursor for a reduction of surplus crude oil inventories at Cushing over the coming weeks.It is important to note however, that in the meantime crude stocks continue to climb to new record highs.
Weakness in coal continues, unaffected even by cold weather that is providing support to natural gas prices. Weak Asian demand remains largely focused on low-quality sub-bituminous volumes of Indonesia, leaving the global coal market in oversupply. Prices are coming back to a level where production from Russia and the US become challenging, which may provide a floor for prices.

UK natural gas price had two factors working in its favour: cold weather and the hostage crisis in Algeria, which has shut-down a 30bcm/y production from the In Amenas facility. However, prices were still soft this week, -0.5%, as the system remained well supplied due to increased volumes from Norway and the inter-connectors  Moreover, it is important to note that despite the cold spell, y/y power demand is still down. From a long-term perspective, Russian press reported that Statoil has been successful in winning more market share in Europe from Gazprom, largely by offering a higher proportion of spot sales (spot sales reportedly made 50% of Statoil's total sales).

US natural gas prices had a strong week, helped by cold weather as well as a bullish storage figures (-148bcf vs. -137bcf expected). For the week in reference, temperatures across the country were 17% colder than last year despite being slightly warmer compared with the 10-year normal. What also helped to paint this tightening picture was production shut-ins due to freeze offs in the western region of the country. Production curtailment due to freeze-offs is estimated to be as large as 1bcf/d. Furthermore, y/y nuclear generation shortfalls continued to contribute to the strength of natural gas power burn by about 600mcf/d y/y, much less than the 2bcf/d in  November 2012.

CO2 collapsed 13.7% this week. While all remains quiet on the regulatory front, prices remain vulnerable to the ongoing auctions. From the regulatory perspective, the next event to watch will be…

Unlock this article instantly by logging into your account
Don't have an account? Register for free and we'll get out your way
Disclaimer:
Daniel Lacalle's views expressed in this blog are personal and should not be taken as buy or sell recommendations.
---
---