Conroy Gold and Natural Resources: Ireland's World Class Gold Potential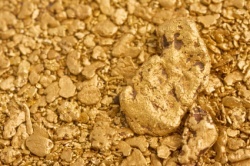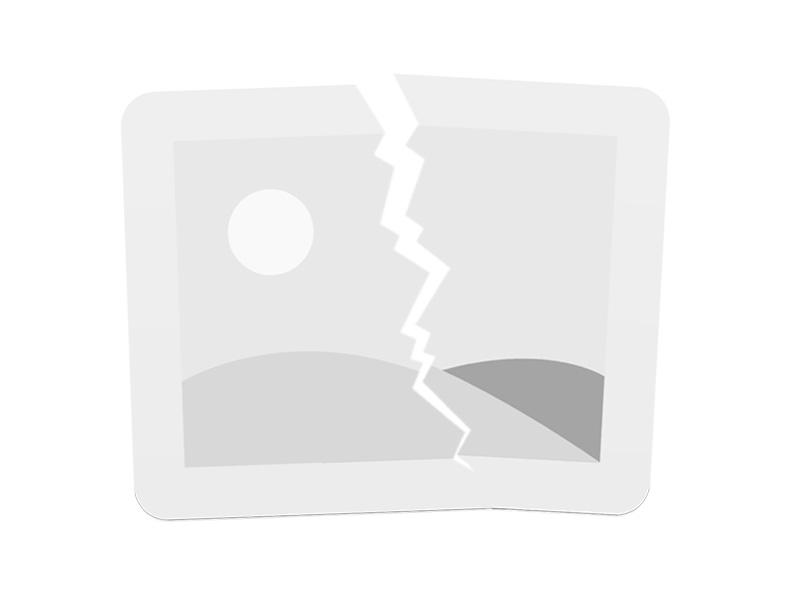 When we first came across Conroy Gold & Natural Resource (LON:CGNR), we were extremely cautious. Exploration is a risky business at the best of times and history is littered with countless stories of explorers with grandiose plans, very few of which ever amount to more than a hill of beans. But when it comes to speculation, this sector is irrepressible. That's the excitement and that's what draws us. The hard part and certainly where the skill comes in, is separating the genuine opportunities from the pipe dreams – and then embracing the risk for what it is before aligning our money with our mouths!
It's never an easy process. Explorers are optimists: they have to be. And therein lies the danger as many an investor will become mesmerised by the potential and "gold fever" takes hold!  So a cool head and a disciplined approach to research are essential.
Welcome to the world of High Risk/High Reward "Gold Plays" - and we wouldn't have it any other way!  If we were looking for a mere 10% ROI we would be cosying up with our Financial Advisors instead of trudging around the Irish countryside, tripping over rocks and side-stepping livestock!
The Interview
 To complement our Value Proposition, we also conducted an exclusive audio interview with Conroy's Management, which you can listen to here. We trust will assist you with your research.
Click on the link below to listen to the Podcast
The Company
Conroy Gold and Natural Resources is an AIM listed gold explorer with a resource in excess of one million ounces in the JORC indicated and inferred categories. The company has completed an internal conceptual study highlighting the potential for 15-20million ounces of gold within its licences along a 30 mile gold trend. It has now taken the strategic decision to move from gold explorer to gold producer.  A decision validated by the positive results of a scoping study conducted by Wardrop Engineering.
The combination of existing JORC ounces, massive potential upside and recognition by management of the need to drive the business into production, would ordinarily invite a significant rating and market cap; certainly not the tiny capitalisation of under £10million currently afforded to the company by the market. So why is the company so undervalued?
We met the Chairman and Managing Director in London to talk about the business.  They were very calm and confident, and appeared to be equally baffled and frustrated by the share price performance.
Russian writer Leo Nikolaevic Tolstoy once said "truth, like gold, is not to be obtained by its growth, but by washing away from it all that is not gold".   
So following Tolstoy's doctrine, we needed to know, when you peeled away the Company façade and all the information relied on by the company advisors and the markets, what lay beneath. What real work was being done by the company on the ground? 
We first alerted our readers to the story on 14th March with our article "A thirty mile gold trend" which was intended to outline our initial thoughts. As alluded to therein, we planned to visit the company and see their operations for ourselves. 
On 21st and 22nd of March, we flew to Dublin and spent two days touring the company's Gold licences and speaking directly with senior management and the geological team. 
Here are the specific issues we needed to address (and we didn't tell the company what these were before our visit):
Why has it taken so long to get to where we are today? How driven and enthusiastic are the team on the ground? How realistic is the internal conceptual study when it suggested up to 15-20million ounces, as this seems like an astonishing target? Just how serious is the company in moving the licences into the production phase?
We ask these questions because, as investors ourselves, we wanted an answer to the ultimate question - to use the Dragons' Den terminology - Is this an investable opportunity?
Visiting the thirty mile gold trend
The company's key assets are the licences held in the Armagh and Monaghan areas.  As the names suggest, the licences straddle the border between Northern Ireland and the Republic and cover a huge area approximating 600 square miles (about the size of Greater London). 
The three key targets within the licences are Clontibret, Clay Lake and Glenish, which each lie within a separate fault block.  There are several additional targets within an overall trend that extends for at least thirty miles.  It would take an hour or so to drive non-stop from top to bottom of the licence area, despite well-established infrastructure and tarmac roadways.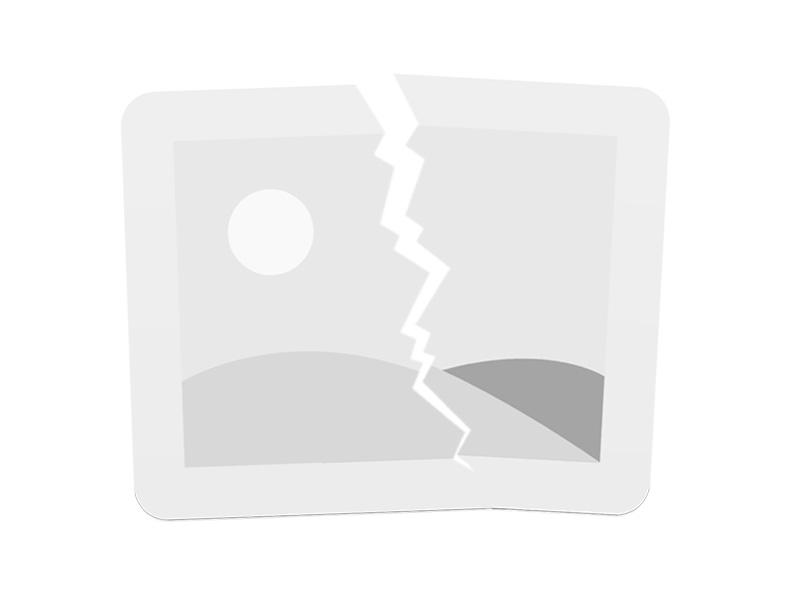 We will cover each of the targets in further detail below, but one point is clear. 
This is a substantial licence area: in fact the size and prospectivity is so substantial you could easily justify three or four separate explorers operating here.  Instead you find one – Conroy, who have been able to assemble a raft of valuable licences focused on the best areas of prospectivity. 
We were driven to the exploration office (base camp as it were).  There, in the middle of the Monaghan countryside, the company manages its exploration programme including soil and rock sample processing & storage.  The 'core-shed' is actually a very large industrial unit, with floor-to-ceiling wooden trays containing local rock core, soil and other samples, some dating back to the 1950s.  The volume of material stored is substantial (as you will note from the picture), and all samples are logged both manually and on computer.
It strikes you very quickly just how much work has actually been carried out within the licence areas.
We were shown various soil and core samples, including key Clontibret core samples, previously covered in the company's drill results which were used to calculate the current one million ounce plus resource (see video clips here and here).  This is a fascinating part of any site visit; being able to see the core and, across multiple samples, clearly see the sulphide mineralisation glistening and sparkling.  A video clip of the samples from Clay Lake can be seen here.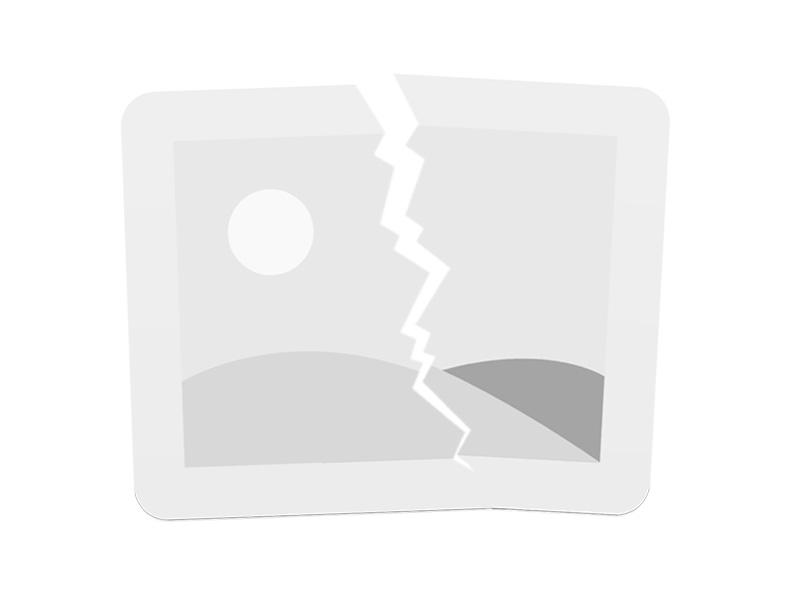 In the office we were taken through a presentation outlining the licences after which we were able to visit any area we chose.  As investors in gold exploration we naturally chose the drill sites.  There are two drills turning right now and we were taken to both of them.  One drill is located within Clontibret and the other in the Clay Lake area.  We saw the drills operating and watched the process of core drilling, extraction and logging.  The drills achieve around 20 metres per day and operate five days a week.  Given the estimated 3,500 metre programme, that suggests the drills will be operating into the summer.
This is diamond drilling which means a hollow metallic tube with diamonds studded into the bottom at one end.  Senior Geologist Kevin McNulty demonstrates the process here. The drill burrows the bit into the rock moving the drill down and the core up into the hollow.  When the drill is full the core is broken off at the bottom of the hole and then dragged to the surface.  The tube is taken apart and the core is fed into wooden trays and logged by hole and depth.  The process of removing the core can be seen here. There are operational procedures to ensure core is correctly handled and not contaminated.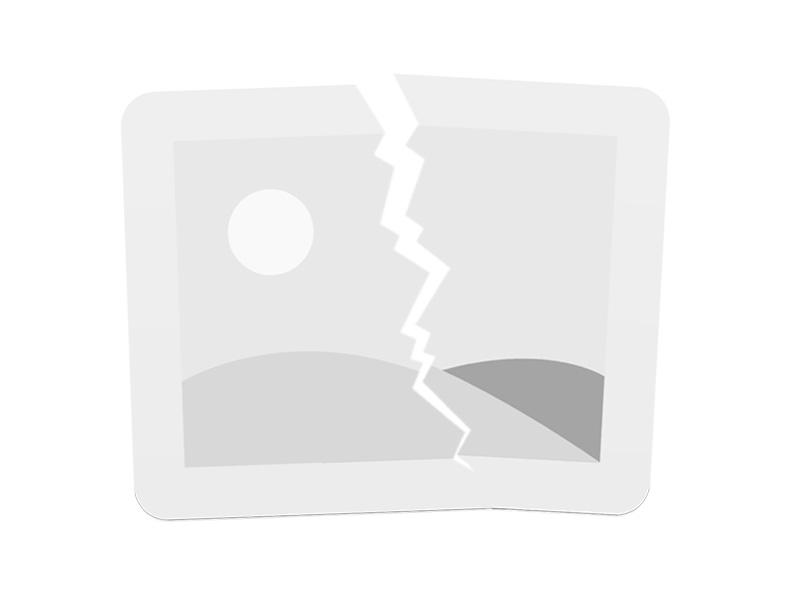 Core is taken in logged trays back to the core shed twice daily and then subject to examination, cutting (core is split into two halves one for retention and the other for analysis) and despatched to the analysis laboratories which currently operate with a turnaround of a few weeks.  The intention is to despatch core to the laboratories in batches, when prepared.
The drills are currently deployed within two farm properties. The targets are selected in focused areas within the licences, so the footprint for any mine development would only occupy a proportionately small area. 
The communities themselves appear to be very supportive of Conroy; there has been much talk over the years of the potential for gold in the region. So Conroy's work on the ground is providing a great source of optimism, which is most timely, given the underlying economic mood within the Country right now.
We met a number of locals, including the owners of the two farms where drilling was taking place.  Both were very positive and friendly.  There is, it seems, a shared understanding of the benefits that successful development could bring to the communities; for the landowners, the population through the additional jobs that would be created and for Conroy as a company.  Having staff within the Conroy team, who themselves are from local farming communities, also helps maintain good relationships.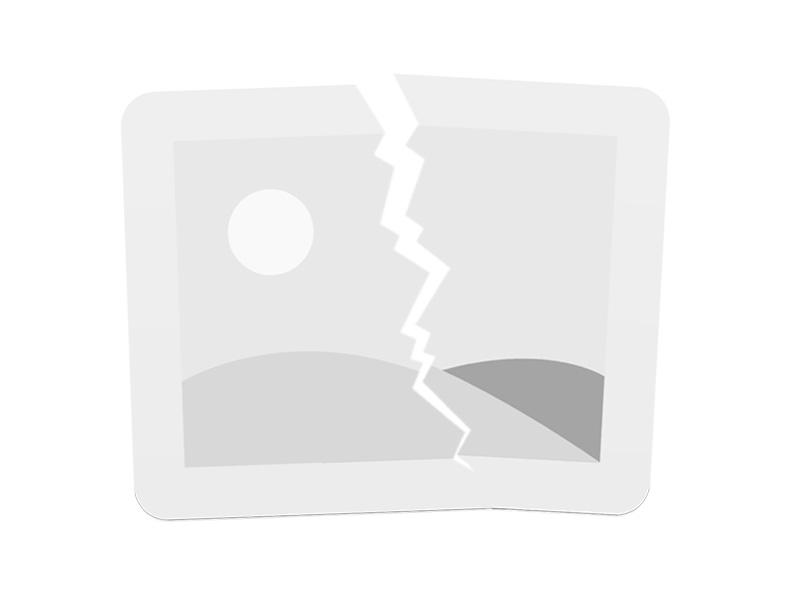 In addition to drill locations we also visited two outcrop areas, one near the Clontibret drill location and the other within the Clay Lake target.  Kevin, took us to see outcrops, where he was able to hack away at the rock and produce rock samples that bore similar visible sulphide mineralisation to what we had seen in core samples at the core shed.  You can see the video clips here and here. In simple terms, the rock glistens and sparkles when viewed from a number of angles.
With the field visits complete, we went to Conroy's Dublin head office where we conducted our interview with the company. Overall we have seen a good proportion of the licence area, visited the site office and head office and met with all the members of the team including five staff involved in field operations on a day to day basis.
So, with all that covered we thought it would be useful to provide a summary of each element of the company's operations and license areas.
It would also be useful for readers to review the company presentation which is downloadable from the home page of the company website.
The Projects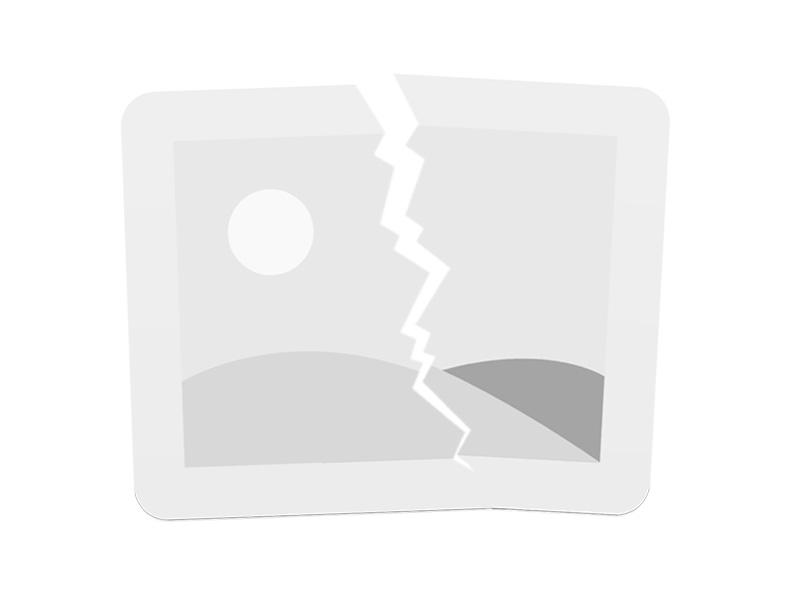 The key gold projects are located in Ireland, and there is an introductory overview of Ireland on the company and, specifically, information regarding the underlying geology of the Longford-Down Massif where the projects are located.
IRISH GOLD – Armagh & Monaghan Targets
Clontibret
Clontibret is the most advanced of the Conroy gold licences, hosting over one million ounces of JORC compliant resource.  This is split into 440,000 ounces in the indicated category and 590,000 ounces in the inferred category.  As we mentioned in our earlier note, this gives us the security regarding value under-pinning the current share price.  Using the Edison Investment Research 2010 Gold Sector Report  benchmark for the comparison of gold companies, at $159 and $34 average global market capitalisations for indicated and inferred, respectively, this implies a potential value of $90million or £55million (24p per share – with current issued 230million shares).
Security within one's investment position is important, but it's the blue sky potential that gives us our "kicker".  In the case of Conroy the blue sky is represented by the fact the Clontibret one million ounce JORC comes from just 20% of the Clontibret target itself within the Tullybuck-Lisglassen area, leaving 80% of the target yet to be fully explored (Ballygreany, Corcaskea and Fintully). 
The company has undertaken extensive soil sampling across all its licences which, together with drilling outside the JORC area (but within Clontibret), suggests continuity of resource.  The current drilling programme will help to assess this further.
Moreover, there are drilling gaps within the JORC area that, when drilled out, should enable a further resource increase and a movement of ounces up the categories from Inferred to Indicated and Indicated to Measured.
Given the evidence available to date, there is a decent possibility that Clontibret alone hosts a multimillion ounce resource and the spring/summer drill programme underway will add additional confidence to that scenario. 
Wardrop Engineering Scoping Study
The interest and excitement around Clontibret, forged from exploration work to date, encouraged the company to move forward with this project as the basis for their first mine.  But aspirations are one thing - practicalities another.  So in 2010 the Conroy appointed Wardrop Engineering Inc. to undertake a Scoping Study to look at the potential for mine development.  The positive results of this Scoping Study were announced to market in February 2011. 
The study concentrated on the high grade lode zones greater than 2 metres wide and high grade parts of the stockwork.  Doing so, concentrated the focus on the richer areas of resource that, on processing would yield higher grade output and thus more economic operations. 
This meant focusing on 500,000 ounces rather than the entire one million ounce JORC resource, but it is to be emphasised that the remaining 500,000 ounces in the remaining rock would not be lost, rather, when mining operations commence, would be stock-piled and processed at a later date once the higher grade ore had been processed.  This makes commercial sense, as higher processed grade in early operations enables faster payback and, upfront, a more economically justifiable project.
The study was conducted on the basis of an open pit operation using a commodity baseline of $970 ounce gold, with a mine life of just over 7 years and average production of 24,000 ounces per annum.  The economic evaluation provided two Net Present Value (NPV) alternatives.  The first, with $1,144 gold providing an Internal Rate of Return (IRR) of 17.7% and an NPV, at an 8% discount rate, of $14.4million.  The second, reflecting recent gold prices, with $1,373 gold providing an IRR of 58.3% and an NPV of $77.9million.
The study also recommended infill and step out drilling on strike together with metallurgical studies.  The company has commenced the drilling as announced to the market on 4th March with results expected to flow over the coming months.
It is important to note that were a mine to be constructed on this basis, it would be an initial step only.  The company is looking to undertake a multi-deposit exploration and mining strategy meaning that the overall resource and ultimate annual production ounces could be significantly higher than current estimates.
Clay Lake
Clontibret may have a million ounce plus JORC from 20% of the target area, but as a target area Clay Lake is actually bigger (350 acres vs 310 acres), although less well drilled to date.  That should change going forward, but it is worth noting that this is a 2km by 1km anomaly where 80 soil samples have been taken and where gold in soil concentrations are double those recorded at Clontibret.
Geochemical prospecting helped identify specific targets and we would draw your attention to the drilling RNS announcement in October 2010 where the company reported the discovery of gold mineralisation in all seven holes drilled at Clay Lake, leading Chairman Richard Conroy to conclude that "Clay Lake is even more prospective than Clontibret".  
Alongside the current Clontibret drilling, the company is eager to pursue exploration at Clay Lake and has set aside some drill time to further investigate the Clay Lake mineralisation in the short term. 
The drill we encountered at Clay Lake is shortly to relocate back to Clontibret to continue JORC resource related infill drilling. It is at times like these, when the potential is clearly visible, one recognises that a more extensive cross licence drilling campaign would be justified. However with Small Cap exploration budgets, there are always financial restrictions. 
But for now we have the current campaign drill results to look forward to and thereafter details of how the company intend to move this exciting target prospect forward.
For starters it was pleasing to see the first announcement on 31st March confirming positive results from the early assays taken from drilling at Clay Lake.
Glenish
Some 7 km South West of Clontibret is the Glenish target, which is an extensive gold geochemical anomaly.  You begin to feel some sympathy for Clontibret which, although hosting at least a million ounces, is smaller than Clay Lake and, per geochemical analysis, smaller than Glenish.
The size and positioning of Glenish make this an exciting yet underexplored area within the licences. 
Central Structural Zone
About 20 km South West of the Armagh and Monaghan licence areas lies the Central Structural Zone Targets .  The company has undertaken Lansat ETM, DTM and airborne geophysical surveys over this area and found a complex structural zone conducive to circulation of mineralised fluids.
Further work is required to develop these prospects.
Slieve Glah Targets
Soil geochemistry surveys at Slieve Glah Targets showed a series of in-soil anomalies driving the company to conduct infill sampling which led to the discovery of an extensive gold anomaly some 1700 metres in length. Again, work is continuing to evaluate and develop these prospects. 
IRISH ZINC DISCOVERY
Casting the net for gold can sometimes throw up other surprises.  In the case of Conroy's exploration programme this meant that in the summer of 2009, the company released news confirming a new Zinc discovery.  Perhaps this wasn't too surprising given Longford-Down's history of base metals mining but, nevertheless, a nice additional element to throw into the mix.
What is exciting however is the extent of mineralisation, over several square kilometres in an area where, from the 1,500 shallow soil samples collected, the average for all samples was well in excess of background levels.
Of course, Conroy's focus remains on gold, but it is an added bonus to have a zinc discovery of this scale in ones back pocket.  In fact it inspired the company to undertake additional sampling, the results from which were also positive, so it's certainly a case of 'watch this space'.
FINNISH GOLD PROJECTS
We remain firmly focused on the Irish Gold projects which, we feel, represent value significantly in excess of that which the current share price reflects.  
That said, alongside the Irish zinc discovery, attention must also be drawn to the Finnish Gold exploration licences which hold much potential and further information on which can be found on the company website.
VALUE PROPOSITION
Overall, considering all the Irish gold licences it says something of the prospectivity when 20% of just one target (Clontibret) hosts a current JORC in excess of one million ounces, leaving a veritable ruck of remaining targets, in many cases of greater size, awaiting further exploration and evaluation.
Fortunately, the Irish licensing system enables Conroy to maintain its licences in good order subject to pre-agreed exploration work schedules, which the company remains attentive to at all times. 
"As the Conroy story reaches a wider audience, which looks like it's starting to happen, and as its share price increases to reflect this, one would expect Management to become more aggressive with their exploration programme. At which point the real potential should become more apparent to the market.
But right now, investors who can accept a little extra risk will retain front-line exposure to that potential upside.  This is how we see it; and whilst the risk is there, being early at the table and being right can prove to be an extremely profitable combination."
This potential was outlined within the results of an Internal Conceptual Study, published in 2009 which highlighted a potential for the licence areas to host up to 15-20 million ounces of gold.  This, if it came to fruition, would amount to no less than a world class discovery.
It is a common criticism of exploration companies that they take too long to reach key stages in the exploration and development project lifecycle.  We empathise with investors here because Conroy has been steadily exploring for many years.  That said the enormous size of their licences, coupled with the numerous targets identified and evidently substantial gold in situ, make this a task that could never have been completed in just a couple of years.
The team certainly appear hugely enthused by the potential scale of the Irish gold discovery and when quizzed about the feasibility of the internal conceptual study, referring to potential 15-20million ounces, they remain confident and note there has been nothing in the exploration work carried out over the last year or so, that would suggest this was an unreasonable target.  If anything, you actually get the feeling they view it as conservative!
So are they serious about building a mine?  The Chairman has seen all stages of the exploration and mine development business, through his involvement with the Galmoy Zinc Mine and he has the team in house, with third party support, to do this.  The Scoping Study is one stage in that process.
As Warren Buffet said "the rear view mirror is always clearer than the windshield" and for Conroy, having created substantial value, we believe they could now be on the cusp of market recognition.
To Download a PDF Version of this report click here
Copyright © MiningMaven 2011
Disclosure: The Authors hold shares in Conroy Gold & Natural Resources 
PLEASE DO NOT "CUT AND PASTE" THIS COPYRIGHT PROTECTED CONTENT ONTO BULLETIN BOARDS! DOING SO BREACHES TERMS OF USEAGE POLICIES AND MAY RESULT IN DIRECT ACTION BEING TAKEN BY BULLETIN BOARD OPERATORS. IF YOU WOULD LIKE OTHERS TO VIEW THIS ARTICLE THEN PLEASE POST THE LINK TO IT. 
For free subscription to MiningMaven updates go to our website at:  http://www.miningmaven.com 
All figures quoted have been obtained from the respective Company websites with links provided where available. Errors & omissions excepted.
---
Disclaimer:
This summary represents the views and opinions of Miningmaven, has been prepared for information and educational purposes only and should not be considered as investment advice or a recommendation. All opinions expressed are those of the author and should not be construed as being made on behalf of any featured Company. Readers are advised to do their own extensive research before buying shares which, as with all small cap exploration stocks, should be viewed as high risk. Investors should also seek the advice of their investment adviser or stockbroker, as they deem appropriate. All rights reserved. Users may print extracts of content from this blog for their own personal and non-commercial use only. Republication or redistribution of Miningmaven content, is expressly prohibited without the prior written consent of miningmaven. However, linking directly to the Miningmaven blog is permitted and encouraged.
---
---

Conroy Gold and Natural Resources Plc is a gold exploration and development company focused on Ireland and Finland. The company's exploration program in Ireland is focused on the Longford-Down Massif. It is engaged in active exploration in Ireland, which has already led to the discovery of a series of gold targets along a 30-mile (50 kilometer) area stretching from County Armagh across Counties Monaghan and Cavan. The Company's primary focus is on its 100% owned licenses (approximately 100,000 hectares (Ha)) in Ireland, which are within the prospective Longford-Down Massif. Its projects include Clay Lake Gold Target, Clontibret Gold Target, Slieve Glah Gold Targets, Glenish Gold Target, Other Gold Targets in Massif, Other Gold Targets in Ireland, Base Metal Targets and Longford-Down Massif. Its other gold targets projects include Cargalisgorran gold target and Central Structural Zone Gold Targets. It operates in Ireland and Finland. more »

LSE Price