Conygar Results Podcast - Property Market Opportunities in 2012 and Beyond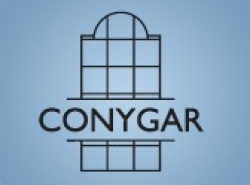 As the debt crisis continues to unfold across the Eurozone, we took the chance to meet again with Robert Ware and Preston Rabl of the Conygar Investment Company (LON:CIC) to discuss their recent set of  results and how they further plan on taking advantage of pressured vendors in the property market.  The attached 20 minute podcast and transcript includes a discussion of many of the key factors driving the management team's decisions including comments on the steep discount of NAV to the share price (35%+), the state of the property and banking sector and what dealflow they have been seeing in 2011.  
The pair had indicated to us in a previous meeting that in spite of the £85m in cash and facilities they had available to them, they planned on waiting patiently for the right opportunities to arise.  Some investors have blamed the large discount to NAV on the fact that the company has held such a large cash balance for so long, so they will have been relieved to have seen the news earlier this week that Conygar snapped up nine freehold and long leasehold properties in an off-market cash deal worth £39.9 million.  The deal was announced after we had completed our discussion but brings a portfolio of properties across the Midlands, the north of England and Scotland into the group to provide an annual rent roll totalling £4.22 million and a net initial yield of 10.56%.  The company stated the purchase represented "an excellent off-market opportunity",  consistent with its strategy of acquiring assets and development opportunities where it could add further value.
The podcast is 20 minutes long and is also transcribed below.
Click on the link below to listen to the Podcast
---
Transcript of Interview on 7th December 2011
We're back in Conygar's offices in London to talk to Robert Ware and Preston Rabl about the company's annual results, which were released last week.  So,  you've increased asset value per share in a difficult market; perhaps you'd like to start by briefly telling us about the last year and how you've managed to do that.
Robert Ware: I think generally last year for us was pretty frustrating.  We explained to our shareholders over the last couple of years that we felt the market actually was still over-valued generally and that one is going to be very careful how we spend the shareholders' money, it had to be a deal that actually guaranteed we could add value to.  We probably bid for 30 odd portfolios last year and didn't win any of them; most of those potential transactions are actually still swanning around there in the undergrowth and very few of them have actually exchanged or completed with anybody.
Is that still the buyer and seller disparity?
That's the buyer and seller disparity and particularly the financial institutions who were backing whoever the vendor was still not being quite up to where we are on the market.  I think if one stands back from it we've sort of got three property markets now in the UK, or have done this year, two in London.  We've seen an awful lot of foreign investors coming in using London as a safe haven.  We've had non-monopoly board style locations within London, particularly in the City, where actually there's not a lot of new tenants for - although there's a lot of new build it's difficult to see where those tenants are coming from.  And then we've got anywhere outside London, which has been, quite honestly, quite difficult both in rental values and the level of transactions that are occurring.  On top of all of that it's quite clear there's been very limited banking available and we saw one of the largest lenders to our sector in the last few weeks, Eurohypo, pull out.  So it's difficult actually to see where the new players or existing banks are actually lending within our sector.
So bearing all that in mind one has to consider that although one can buy something relatively cheaply, or at least cheaper than it was, how does one then add value to it and who on earth's going to buy it from you?   If that new prospective purchaser can't get any bank lending then maybe it's going to take some time before one can turn it on - when you've actually re-let it or refurbished or do whatever you're going to do to it.  So we actually take the view that everything we buy we buy on the basis that we are going to hold it for five years -  we're going to hold it for a reasonable period of time before we can actually then turn it on, otherwise I think it's most unwise thinking that one can flip things over pretty quickly.
The year we've actually put to good effect even though it's been frustrating and we haven't bought lots of portfolios. We've spent the year actually working on our development programme and, as one can see in the results, we've had quite a few successes and significant progress has been made throughout the year.  One of the highlights we were able to announce that, effectively, a farm that we bought last year in Haverfordwest, purchased under £14 million, we've now announced that Sainsbury's, subject to planning, will actually buy nine acres from us and that will kick start that project without a doubt, we'll still have planning for over 800 houses there.
It seems like Haverfordwest is quite the focus right now, it certainly seems to be in communications and so on.  What can we expect in 2012?
Well I think we're going to be very upset if we don't get the planning for Sainsbury's in the first half of this year and then the project will start, so that's pretty exciting for us.  There's no doubt that an awful lot of house builders put in an additional premium to having Sainsbury's as an attraction for their prospective customers - so discussions are already going on with house builders.  From our point of view we're not going to complete any of those until we know we've got Sainsbury's because obviously that's a pricing difference.  So on that one, no doubt about it, we're anticipating some good news this year.
What's in the pipeline with some of your other developments? 
They're all inching forwards.  I think next year, 2012, we will see significant progress on our development projects.  We're nearly there with the planners and all the interested parties up at Holyhead Waterfront, in order to get the planning, again in the first half, and that will be signed off, we believe, early next year.  
We've got Pembroke Dock, we're talking to various people pre-let so now we can do the project on a phased basis; that's looking very interesting and we should be able to announce something, again, next year.  
Fishguard, the planning only went in a couple of months ago but we anticipate by Easter getting the planning for the marina there   
On top of all of that we've got the two lorry park style sites, one at Fishguard, which is quite small, and Parc Cybi, which is just outside the port at Holyhead; both of those projects have made significant progress.  Fishguard has now got the planning for its lorry park; we're talking to interested parties there.  Parc Cybi, we've got all the politicians and interested parties up there behind us now, so not only we anticipate adding to our logistics planning with a big lorry park. Holyhead's a huge, huge port and actually the facilities aren't there for the operators and we intend to put those in place.  Both of those projects will actually ensure that significant jobs are created, which is key obviously up there.
And, of course, all these projects are on your books at cost aren't they?
They're all at cost, just under £30 million we've spent to date, and the key for us, as far as we're concerned on the development front, taking those projects forward we would only do on the back of pre-selling or pre-letting something.  So, for example, the obvious one, Haverfordwest, we're not going to do anything more there really until Sainsbury's have actually completed.  So we're trying to de-risk any prospective development to the programme.
So you can't get an outside valuer to start valuing them until you get to that point?
We need all the planning, yes, and then obviously not only do you need the planning you obviously then need some interest from prospective tenants to make sure you really have added value.  I think what we've tried to do is do it under option or very small monies out so that actually we're not gambling the balance sheet on trying to get planning or trying to build something.
Preston Rabl: There is a temptation to actually be a bit premature and actually value things, what you think they're worth; actually it's a little bit too early.  The fact is we don't do that, we actually wait until we've created value where valuers can actually genuinely see precisely what the value will be, so our shareholders know exactly where they are.  People take different views about this but that's the one we take.
Maybe we can talk a bit about value.  We talked about it last time and a running theme is this discount to NAV of the share price, which is obviously very frustrating.  In fact, this morning I looked and it was creeping up towards 40%.  I know you've made some significant steps to address that this year with the buy-back.  Maybe you want to comment on that.
RW: We decided as there weren't a whole host of portfolios queuing up for us to buy at what we considered to be good value last year the share price was weak and we took advantage of some shareholders at the time who were just trying to get out of our company, and lots of others as well, because they were just desperate for cash.  So how far we take it going forward?  Not sure.  There's obviously the balance between buying our own shares at a significant discount but actually we could then become so small that we become irrelevant.  Therefore one's got to get the balance and although it's on our agenda I think we'll be quite selective going forward as to how we buy in shares, you're not going to see us crash the share capital of the business.
So you don't anticipate buying back as aggressively next year as you did this year?
Well we'll see. If we stand back a bit,  in the last four or five weeks I think the financial element of the property market  has changed significantly.  So in the last four or five weeks we've undoubtedly seen changes in the banking side, more transactions, potential transactions coming to the market, more of them a lot more sensibly valued and I think that it's obviously all linked to the European hiatus. There is no doubt that with the temporary write-down in property values that lots of people haven't made and all the new rules that they've got as to where Tier 1 and Tier 2 capital should be that basically I think we're going to see a lot more transactions happening next year without a doubt. Therefore, if in six months' time we still haven't bought various portfolios then it will come back higher up on the agenda.  It's always on the agenda but I don't think we'll be doing it aggressively over the next six months anyway.
PR: When we raised money, which was September '09, we genuinely felt, as did others, that the banks would be sorting out their property problems by throwing up portfolios at realistic values and the fact is,  everybody will say,  this they have not done.  Why haven't they done it?  Because the auditors had allowed them to actually value things on the basis of temporary impairment; temporary impairment actually means that because the market is unusually different to what it would normally be and, effectively, they can value things at a certain level.  Temporary obviously only lasts for so long and with the Autumn Statement that came out last week, and with what's going on in Europe, I think the banks are now becoming considerably more realistic as to what these values are.  They've brought portfolios onto the market which they couldn't sell at the price they wanted to sell them at and now we think 2012 will be quite an interesting year.  But when we're talking about the buy-back - when there are not things coming onto the market at prices that you think are realistic for you to buy them at,  and your shares are standing at a substantial discount,  then it's just good management to actually buy more shares.
So temporary impairment is a euphemism for over-optimistic then?
I wouldn't know.
Maybe you want to talk a bit more about this. I know the Government has now offloaded Northern Rock and you'd spoken previously about the banking issues coming to a head.  Obviously they are significantly coming to a head in terms of sovereign debt across Europe.  How is this going to pan out? 
RW: Well we're not quite sure is the quick answer but it seems to us that there's a little bit of momentum there.  The Chancellor's confirmed what most of us really knew that we've got four or five years of pretty horrid lifestyles for an awful lot of people in this country.  Cash flows are going to have to be put right, and that's from governments to companies to whatever, including some of the people who borrowed from the banks.  There's no doubt that an awful lot more properties will come out of their portfolios that they've got.  Now, the next question is how are you going to fund it?  We've got cash, there is a little bit of banking out there, not much, so one's just got to be careful that, as I said earlier, if you buy something cheaply there is normally a good reason for that and that one has got to be practical as to how you can turn it on then to new prospective purchasers.  
I think that it's going to be pretty unpleasant next year for an awful lot of people and I think that we haven't really seen Government cutbacks really cutting in yet, it'll be next year.   I think the private sector's been holding on, we've seen an awful lot of redundancies now coming out of the City and associated businesses, the level of unemployment amongst the young people, without sounding too political, is appalling, so it's going to be pretty awful out there.  
So I think one of the things we're going to have to see, which is what we thought would happen two years ago, is that the banks are actually going to have to staple debt to the assets, so they're going to have to say to people 'Look, if we give this sort of debt these sort of rates on this sort of portfolio how much equity can you put in?' and then negotiate.  That is starting to happen now and I think actually there'll be some momentum because people are going to have to clear things out, which means there'll be some ghastly headlines and there'll be all sorts of losses, you know we've seen DTZ go bust, you will start to see some more people going bust.  Actually I think it could be quite traumatic.  I don't know how it's going to go other than it's going to be absolutely awful but we think we're well placed, as we thought some time ago, to take advantage of this mayhem.
So you have the £35 million or so in cash, I think you've got, with facilities, up to £80 million or so?
£85 million, yes.
Is that enough fire power?
Well we'll see.  You know if we spend it very quickly and wisely and our share price reflects where we think we are then perhaps we can go back to our shareholders; we've considered talking to joint ventures with some pretty large institutions.  I think we'll see when we get there.
What I do know about you guys is that you tend to be very patient and then when it's the time to strike you strike.
Yes we would hope the track record proves that when we actually do buy something we do it very well and people can see that it's to great advantage to our shareholders.
I notice in your portfolio the vacancy rate had dropped to 11%.  How have you been finding the letting market?
The letting market's very difficult.  We, as you highlight, have reduced the voids and we've got new lettings and lease extensions, whatever.  It's basic hard work and asset management; you know when one's got a tenant you've got to keep them and make sure you're working with them to ensure that they carry on using your property.  We've still a lot of work to do on the voids and the hardest bit of the portfolio, when one's doing any due diligence on bidding for a portfolio that's on the market, is understanding what those tenants want to do, how long they're going to stay, what it will cost to keep them -  whether the properties need refurbishment and all those. They're actually vital elements to a property company and it's going to be tough out there.  Sometimes it doesn't matter what the rent is, there are no tenants.  So then [you have] some pretty awful decisions.  I won't tell you which towns you wouldn't look at but there's an awful lot there and when one does the due diligence you've just got to do it line by line.  Now our existing portfolio's quite small, we've got very little in the High Street; we seem to be more protected than perhaps some other portfolios.
You've been offloading less property this year, as you said, those you can't do much more to or for.
We only sold £13.5 million; I suppose we would have sold more if we could have.  One of the issues that we've all got is you put a property on the market and have one of the big firms advertise it with all the NAMA   properties and all the other properties, anybody looking at it then just whacks it out.  So what we've tried to do is place the properties in this market that we wish to sell, so it may be an existing tenant, it may be the owner next door or a particular institution or fund that will approach us and say 'Look, we're looking for a property with this sort of profile in this sort of area' and then maybe we can place it.  So it's that sort of approach that we will carry on completing.  We've got about three properties in solicitors' hands at the moment, all over the book figure, valuation figure, and we'll see whether they complete or not.
Some shareholders might want to clarify details of the profit share plan.  Could you comment on that?
PR: When it was last paid out, which was two years ago, we had very sensible discussions with our major shareholders who went through it in some detail.  I think some individual shareholders have some questions.  I think the person to talk to would be the Chairman of the Remuneration Committee, who's Nigel Hamway, and he's delighted to talk to people but I think if you would like to come to the AGM and talk about it that would be fantastic.  We encourage all our shareholders to come to the AGM and it will be very good to see them.
And the AGM's in January isn't it?
PR: The AGM's in January.
So - outlook for 2012, just to wrap up?
RW: Well I think Conygar's in a very, very strong position, significant progress will come through on our development pipeline and the shareholders will then see the benefits coming through on that.  We've got a lot of money in the bank and we've got a lot of potential portfolios and assets we're actually looking for and bidding for now, so hopefully some of these will come home.  I think generally it's going to be a pretty torrid year for an awful lot of people out there but we hope to benefit from it.
PR: I'll just add one more thing and that is that I think there are three things that we need to do;   One is we need to spend the money that we presently have, which we've been, we think, quite sensibly sitting on because we think values will come our way.   We've been out on a limb saying so but I think we've sort of been proved right.  We need to spend that, then we need to decide how we get more funds to actually do that with joint ventures or whatever else.  
Secondly, we need to make certain that some of these planning permissions have gone through in Wales.  We need to demonstrate, as I said earlier, that we have created real value and once we've created that people will realise that Wales is a very, very valuable proposition, it isn't just something which is somewhere out to the West, they're not quite certain where it is, we can create real cash for our shareholders.  
Thirdly, once those two things have been done, we hope that our discount will reduce because what really annoys us is that we think our discount is one, too big, and second, that we're one of the few companies whose net asset value, we think, is understated rather than overstated, and we would like to see that gap narrow and we hope that it will and that's what we have to do this year.
Okay, well good luck with that.  Good to speak to you.
Thank you.
---
Disclaimer:
As per our Terms of Use, Stockopedia is a financial news & data site, discussion forum and content aggregator. Our site should be used for educational & informational purposes only. We do not provide investment advice, recommendations or views as to whether an investment or strategy is suited to the investment needs of a specific individual. You should make your own decisions and seek independent professional advice before doing so. Remember: Shares can go down as well as up. Past performance is not a guide to future performance & investors may not get back the amount invested. Conygar Investment Co is a corporate sponsor of Stockopedia and, while we always endeavour to be objective, any views expressed above may not be impartial.
---
---

The Conygar Investment Company PLC is a property investment and development company dealing primarily in the United Kingdom property. The Company's principal activity is property trading, property investment, acquiring property assets with development and investment potential, and investing in companies with property assets. Its segments include Investment properties and Development properties. Its Investment properties are owned or leased by it for long-term income and for capital appreciation, and its trading properties are owned or leased with the intention to sell. Its Development properties include sites, developments in the course of construction and sites available for sale. Its investment property portfolio includes industrial properties, which are located in Blantyre, Kettering, Stratford Upon Avon and Witham; leisure property in Dundee; offices in Aberdeen, Ashby de la Zouch, Dundee, Warrington and Wolverhampton, and retail warehouses at Birmingham and Coventry. more »

LSE Price