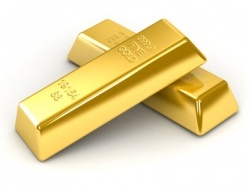 Jim Rickards' new book, 'Currency Wars', has been getting plenty of attention recently as its launch has seen it rocket up the best sellers lists, and not just in the financial and economic world. Jim has also had an interesting spat with Nouriel Roubini recently on Twitter, which still seems to be rumbling on. The title of Jim's book seems to be rather prescient at this time as we look across the Eurozone and watch the markets generally. Jim advises that we are in the middle of the third great currency war, we find his arguments compelling, and the release of his book is perhaps timely.

Market attention is still largely focused on the Euro zone and a currency at considerable risk. Pressure is building on a wider range of constituent parts of the European currency union as notably Germany finds a debt auction a little more than half subscribed. Germany is no island of fiscal solidarity as Kyle Bass points out in an excellent interview with the BBC's 'Hard Talk' (part 1 + part 2) (many will have no doubt seen this after ZeroHedge helped kick it viral[ish]). Bass cites Germany's 81% debt to GDP ratio and the fact that, as Professor Peter Bernholz finds in his book 'Monetary Regimes and Inflation', Germany has defaulted twice in the last 100 years. We would join Bass and others in believing that the German balance sheet is not strong enough to backstop the Eurozone's problems. We also think it less than likely that Germany will opt to act as such a backstop anyway.
Surely Angela Merkel's continued refusal to even table a Eurobond initiative is evidence of this. Even if Merkel were willing to pursue a Eurobond, this solution could be mal-adaptive anyway. The European currency union's structure allowed certain debt imbalances to build up in its prior guise, and such a collective pooling fiscal sovereignty and liability required to issue a Eurobond would once again open an agency issue. Andrew Lillico of Europe Economics refers us to previous research by Gneezy et al, published a few years ago in the Economic Journal, which found going to dinner with friends on the basis that the bill would be split equally (as opposed to paying for what one consumes) lead to an average bill that is 36% higher. We…

Unlock this article instantly by logging into your account
Don't have an account? Register for free and we'll get out your way
Disclaimer:
All articles and information published by executives of The Real Asset Company are to inform and aid your thinking and investment decisions, not lead them. Information or data included here within may already be out of date or touch, and must be verified by you elsewhere, should you choose to act on it. 
---
---