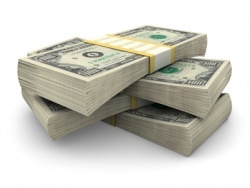 The recent announcement that the Korea National Oil Company (KNOC) has entered into early stage discussions over a possible takeover of Dana Petroleum Plc (LON:DNX) has come after ongoing speculation and has been enthusiastically greeted by the market.  
Looking at Dana's assets, the reasons behind KNOC's interest soon become apparent.  The group had 223 million barrels of oil equivalent (boe) at the end of 2009 across 36 fields in the UK, Norway and Netherlands as well as further a field in Egypt. During 2009 the company saw revenue of £397 million and pre-tax profits of £56 million.
The strong exploration performance during the year meant that the reserves replacement ratio was 304% i.e. during that year the company replaced much more than the oil it produced. Looking at production, oil and gas output came in at 38,700 boe per day (boepd). There were 17 exploration wells drilled during the year and significant discoveries in the UK, Norway and Morocco.

In 2010, 18 drill wells are expected and the production year to date has averaged 38,700 boepd, in line with guidance.  In addition, the company has recently been awarded two further blocks in the Southern North Sea and has bid for licenses in the UK 26th round (results are expected in Q3 2010). Bids are being evaluated in Norway and the group is also pursuing exploration opportunities in Egypt.

Dana has also recently been involved in its own bid drama with a £270 million agreement to acquire Petro Canada Netherlands (PCN). Should it go ahead, the deal would be Dana's biggest acquisition to date providing Dana with an additional 31 million boe and incremental production of 12,136 boepd, achieved in the year to April. This would increase Dana's production guidance by 20-25%.

Dana's financial position is also robust.  As of mid May, the group has cash resources exceeding net debt by about £5 million. As with all companies of this type, exploration remains pivotal.  On the 24th June exploration results were reported for two wells in Egypt. The first well produced an initial flow rate of 4,714 barrels of oil per day, exceeding expectations.  The second produced a flow rate of 600 boepd, a disappointment for investors.  Disappointments such as these are par for the course for explorers and are soon forgotten in light of such positive finds.  
For shareholders…

Unlock this article instantly by logging into your account
Don't have an account? Register for free and we'll get out your way
Disclaimer:
Fat Prophets has made every effort to ensure the reliability of the views and recommendations expressed in its reports. Fat Prophets research is based upon information known to us or which was obtained from sources which we believed to be reliable and accurate at time of publication. However, like the markets, we are not perfect. This report is prepared for general information only, and as such, the specific needs, investment objectives or financial situation of any particular user have not been taken into consideration. Individuals should therefore discuss, with their financial planner or advisor, the merits of each recommendation for their own specific circumstances and realise that not all investments will be appropriate for all subscribers. To the extent permitted by law, Fat Prophets and its employees, agents and authorised representatives exclude all liability for any loss or damage (including indirect, special or consequential loss or damage) arising from the use of, or reliance on, any information within the report whether or not caused by any negligent act or omission. If the law prohibits the exclusion of such liability, Fat Prophets hereby limits its liability, to the extent permitted by law, to the resupply of the said information or the cost of the said resupply. 
---
---