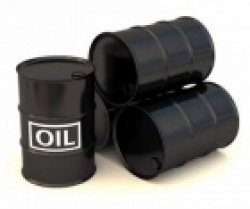 According to this morning's FT, Dana Petroleum Plc (LON:DNX) has neatly out-manouevred KNOC to give itself more time to mount its defence. KNOC was given confidential information about Dana's imminent deal to acquire a parcel of assets from Suncor. That made KNOC insiders and blocked KNOC from buying shares in the open market. Dana is scheduled to issue its half year results today (Friday) and had promised to provide what amounts to a defence document at the same time. It had been widely assumed that this would include details of the latest planned acquisition from Suncor. Once that news was released KNOC would no longer be restricted by possession of price sensitive info and was expected to launch an aggressive raid - buying shares in the open market which might have led to a quick victory.

However, in an ill judged move, KNOC posted its offer document direct to shareholders earlier this week - an aggressive gesture designed to ratchet up the pressure on Dana's management. That clumsy move has given Dana the right to issue a formal defence document and given them until September 8th to do so. Until then KNOC is barred from taking further action. According to the article in today's FT Dana is using the extra time to commission an independent 3rd party CPR on the quality and value of its assets. And is also holding off releasing the news of the Suncor deal until then. So KNOC can't do anything but wait. This breathing space will allow Dana time to engineer the best possible defence document. It might still not be enough to preserve Dana's independence, but it should certainly allow Dana to squeeze a higher price out of its leaden footed would-be suitor.

It's still all to play for.

Unlock this article instantly by logging into your account
Don't have an account? Register for free and we'll get out your way
Disclaimer:
The author may hold shares in this company. All opinions are his own. You should check any statements that appear factual and seek independent professional advice before making any investment decision.
---
---