Definitively showing you if Abcams a buy or sell
Abcam. Their share price has jumped about 20% over the last couple of months! Question is. Should you be getting in to get a piece of the action or should you be staying clear.
So who is Abcam?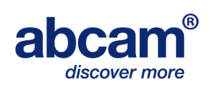 According to my favourite info source, Wikipedia, Abcam is a biotech company with a global presence. There based in Cambridge, but they've got offices in all over the world.
Abcam breaks up their product lines into three part. Plus a sort of fourth catch-all for stuff that doesn't fit in nicely with the other categories.
Core Primary Antibodies. The core business of Abcam. The one they started with when they founded back in 98.
RabMab Primary Antibodies. A newer business, but with very high growth potential. About 15-20% each year.
Non-primary Antibody Products. Again one of the newer businesses. The target for growth is even higher, at 25-30% per annum.
The "other revenue." The catch-all category, which contains all the other products. It's much more unreliable income.
Their latest results were out for end Dec 2014. They showed some fairly healthy stats;
Revenue growth up about 7%
Profit after tax up again about 7%
They met both the RabMab and Non-primary Antibody products growth target.
So onto the main questions, should we be a buyer or a seller.
The Positives
Momentum
The momentum behind the share price is looking good. Over the last six months, the price increased about 42%, whilst over twelve months it's up about 40%. Clearly the stock's in at the moment, it's a popular choice.
CFO
One great thing about the company is that it pumps out cash. The CFO (cash flow from operations) was around 100% of operating income. So for every pound their making of operating income, all of it is coming in cash.
Growth
Abcam has been doing pretty darn well on the growth front over the last six years. On average they've increased revenue by about 18% per year and they've increased profit even more, by about 24% per year.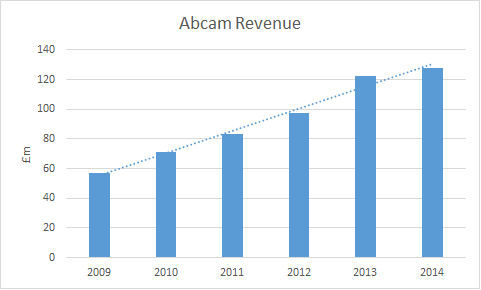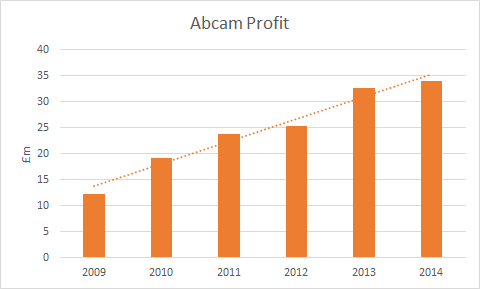 The two charts show quite a trend for growth over those years. The one worrying thing, 2014 is below trend for both profit and revenue. Both only grew at about 4-5% for 2014. It could be a warning sign for things to come.
Managements got a clear plan of how to grow for the future, using RabMab and Non-primary products to drive that growth. They see 15 to 20% growth in…

Unlock the rest of this Article in 15 seconds