Diageo's spirits improve
The takeover of SAB Miller is set to leave only one beverages company left in the FTSE 100. Diageo should, though, be more than capable of holding the fort given its portfolio of global brands. The company is the world's largest producer of spirits and saw volume growth return in the six months to December 2015.
In the fable of The Tortoise and the Hare the overconfident hare takes a nap during the race and fails to wake up on time. This enables the plodding tortoise to win despite being much slower than its competitor.
The consumer staples sector – tobacco, food, beverages, home & personal care – matches the performance of the tortoise. Volume growth for these everyday consumer items is modest but they continued to be bought in difficult times.
Over the long-term the consumer staples sector has outperformed the other nine sectors (What Works on Wall Street). Racier areas - such as banking, mining and energy - have occasionally suffered from significant value destruction.
Within this context it is notable that the six FTSE 100 consumer staple groups have all outperformed the index. Clearly it pays to invest in companies that "plod along" and hold their own over the long-term.
Diageo is one of the UK's leading consumer staple companies and is globally diversified. The bulk of revenue comes from spirits with a quarter of net sales in the first half from Scotch – whiskey made in Scotland.
Scotch makes up a quarter of Diageo's net sales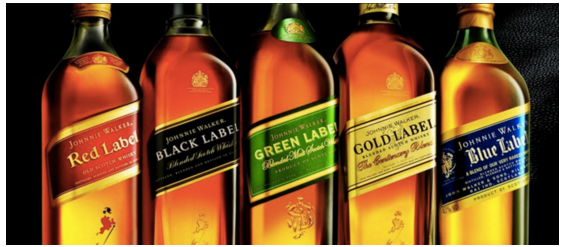 Source: Diageo investor presentation

The trouble for Diageo is that organic volumes fell back in the two years to June 2015. However, the group returned to organic volume growth in the six months to December 2015 on the back of emerging market demand.
Selling Scotch to China, India and Latin America should be a winning formula over the long-term. Diageo's key brand should also serve it well and include Smirnoff, Captain Morgan, Baileys, Tanqueray and Guinness.
Diageo profile
The most important market for Diageo is North America with it generating 45% of operating profit in the first half. This was followed by Europe, Russia & Turkey at 25% while Asia Pacific was only 13%.
Diageo's profile: six months to December 2015


Source: Diageo investor presentation

There is therefore plenty of scope for Diageo to grow its presence in key…

Unlock the rest of this Article in 15 seconds
Already have an account?
Login here