Dignity plc - Vertically Challenged with Flat Death Rates!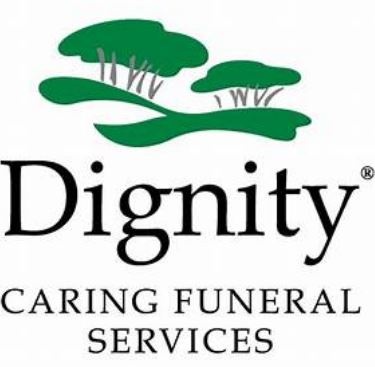 Share Price 980.25p (+14.92%)         Bid/Offer 978p/982p      Normal Market Size 500
Market Cap £488m
Enterprise Value £946.5m
Revenue £324m

About the Company
The UK's largest provider of funeral-related services with circa 11% share of UK funeral services. There are circa 590,000 deaths each year, where the deceased needs a funeral service by cremation or a traditional grave plot.  Dignity is the only funeral service provider with a national network of funeral and crematoria locations operating from 816 different locations.


2017 Final Results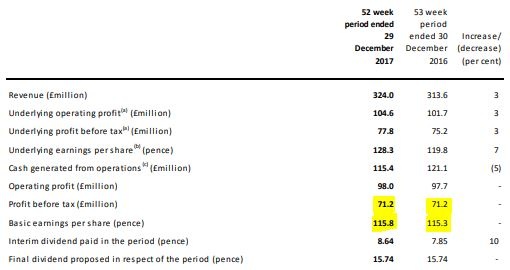 The extra revenue even with extra funeral parlours acquired did not convert to additional profits. The number of funerals in each funeral location is reducing slightly rather than increasing. Fewer funerals make it harder to cover fixed overheads.
How Does 2018 Funeral Market Look?
Tough price competition facing the funeral business sector.   Online websites for the grieving often link to price-comparison sites.  Dignity is not the cheapest and had for years been increasing profits by raising prices. The £2 million, Dignity will spend on digital and other promotional activities is the main driver for growth in funeral service numbers.  Price freezes alone may not do enough.
The company has felt the need to reduce its Simple Funeral service by circa 25% to £1,995 in England and Wales and to £1,695 in Scotland. Dignity has implemented a price freeze for the Group's more expensive traditional funerals.  
The company has been busy on the acquisition trail during the year. Dignity during the year has acquired 24 funeral locations and 1 small crematorium for an investment of £26.3 million and opened 14 satellite locations.  Given current market difficulties, any of these funeral service acquisitions should be bought out a lot cheaper than years ago with attention to future ROI.
Active pre-arranged funeral plans in 2017 increasing to 450,000 (2016: 404,000). A higher death rate is anticipated in 2019. This provides future revenue visibility as these funerals have been pre-paid.
The new cheaper "Simple" funeral offer is likely to increase three-fold the volume of funerals done in this way. The volume growth which is negative for profits will come from their traditional funeral services which are twice the price and obviously higher gross margins. All going well, they may also change the marketing mix…

Finish reading with a 14 day trial
Already have an account?
Login here