Director Dealings – 10 Interesting Findings
"There are three ways to make a living in this business: be first, be smarter, or cheat. Well, I don't cheat. And although I like to think we have some pretty smart people here in this room, it sure is a hell of lot easier to just be first." -- Margin Call

Last year an investment manager asked me, "Surely you can beat the market by just following the buying activity of management teams?" Following my superficial answer of "yes", I decided to scour the internet for some facts. There have been reams of academic studies since the 1960s which have aimed to figure out precisely how best to profit from insider trades. While information on Director Dealings is widely available, not all purchases are meaningful. Studies have found that investors often make poor investment decisions by misunderstanding Director Dealings. Being surprised by the lack of meaningful & consistent conclusions, I decided to extract the data and conduct my own analysis.

I compiled buying data from CEOs, FDs and MDs of all UK listed companies over various time frames. Believing it to be a substantial amount, I choose open market purchases above £30k. I also wanted to ignore the high occurrence of management teams that buy less than £10k for tax reasons or to show "good support" for the board & shareholders. Why did I choose CEOs, FDs & MDs? On the whole, I think these insiders are the best informed.
10 Interesting Findings

1. The number of material share purchases has been increasing over the last decade. 2017 saw the highest no. of transactions. Broadly, appetite over the last two years has remained the same.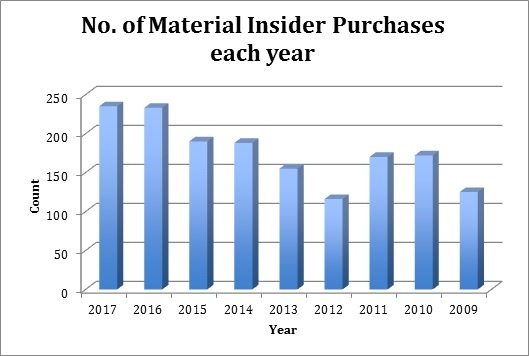 2. Over the past two years CEOs have dominated the material buying activity.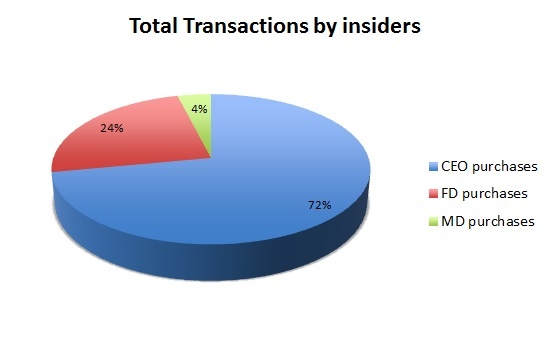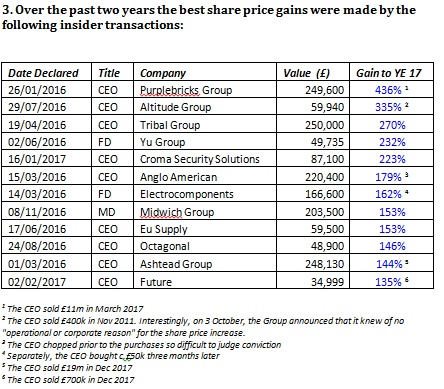 4. Over the past two years the largest share price losses were made by the following insiders: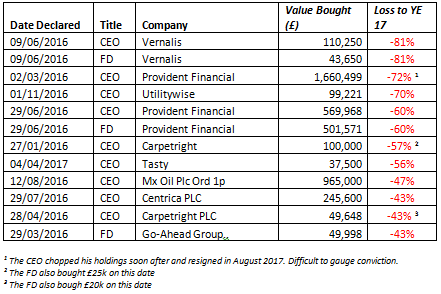 5. Only a dozen purchases from CEOs or FDs were value at over £1m. In 2017, the CEO from Bovis Homes (LON:BVS) & NEX (LON:NXG) Group topped the list with the largest purchases.
6. Examples from 2016 & 2017 tell us to be wary of blindly following management buying in clusters. Examples of…

Finish reading with a 14 day trial
Already have an account?
Login here