Dividend Growth Investing: Development of third quarter 2019
Nine month gone since I started my QDG-Portfolio. And here's my latest update. If you want to know more about my investment approach, you can look at the origin post. It can be found here: Dividend Growth Investing (DGI): Let's get it started

Third quarter was a lazy one since I did not buy any shares. All in all I am up 28,5% including the dividends I received so far. Even though I do not care much about capital appreciation it always feels good seeing all stocks in the green zone. From July to September I received 193€ in dividends after tax. That's a bit less than in the last quarter - mainly because I did not receive the annual dividend from Loomis (LOOM B) which was paid in the second quarter.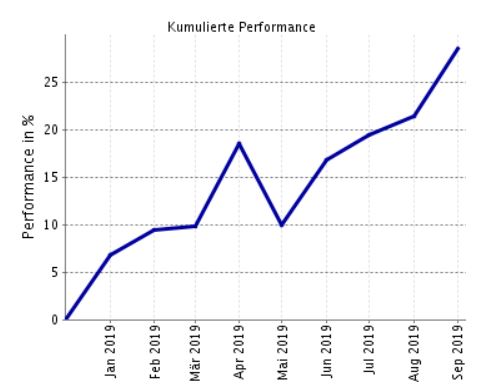 I keep collecting my monthly savings rate to gradually acquire further good quality Dividend Growth shares. In the next few days I will probably buy another stock so that I will own ten companies. And it should be an european one since they are a bit underrepresented in my portfolio. Probably it's going to be a German one - some kind of home bias approach. ;-)

Disclaimer/Disclosure: This is no investment advice. This post is just for entertainment and the exchange of experiences. I am long on all stocks mentioned above.

Unlock the rest of this article with a 14 day trial
Already have an account?
Login here