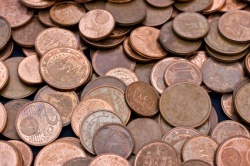 Why are dividends so important ? The academic literature suggests that dividends benefit investors over the long term in a number of different ways.
The first and perhaps most obvious is the actual regular dividend payment as a contributor to what are called shareholder returns but the magic of dividends doesn't stop there – there is some evidence that a strategy of buying the right kind of dividend payers (progressive dividend payers with a decent balance sheet) will actually delivers better returns in and of itself i.e the market itself tends to prioritise the attractions of certain dividend payers and awards their shares a premium rating. The reason for this market preference is obvious in retrospect – dividends are easy to calculate and involve simple, hard numbers made in regular payments. But dividends also tend to be much more stable over time compared to earnings – annual earnings growth has historically been 2.5 times more volatile than dividend growth according to SG – while the discipline of making the regular dividend payout encourages a more focussed management, determined to conserve the financial resources of the firm. As Lapthorne at French investment babk SocGen reminds us "the retention of a too high proportion of earnings can encourage unnecessary mergers and acquisition (and often wasteful) investment in the pursuit of higher earnings growth". As an example of this discipline and focus its worth noting that very few companies ever set their management teams a dividends target as a way of calculating their bonuses – the cynic might note how difficult it is too manipulate the dividends stats compared to earnings. 
Dividends by contrast are boring and steady. A study by French bank BNP Paribas looked at both US and European Dividend growth over the very, very long term. It found that US equities have not only risen consistently faster than inflation but have increased by a fairly steady 1.4% per annum in compound annual terms – an extra 1.4% every year, compounded makes a huge difference to returns data.
Sadly most investors don't tend to focus on the boring old dividend payout – they're much more enthused by the profits or earnings numbers. But these widely followed numbers based on cash profits are also hugely volatile - back in the middle of 2009 for instance various studies by leading investment banks pointed to a precipitous collapse in global stock market earnings…

Unlock this article instantly by logging into your account
Don't have an account? Register for free and we'll get out your way
Disclaimer:
The views given in this blog, article or product and service display are personal to the author or 3rd party and in no way represent any views or recommendations by Total Investor. The value of shares and investments can go down as well as up. The FSA does not regulate Credit Cards, Will Writing and some forms of mortgage and Inheritance Tax Planning. Information given is for general guidance only, and specific advice of any nature should be taken before acting on any suggestions made. Nothing on this site represents any form of legal, tax or investment advice (as governed by the Financial Services and Markets Act 2000). Please note, some information displayed might be date sensitive, or apply for only a period and will change over time due to legislative, legal, accounting, regulatory or other factors.
---
---