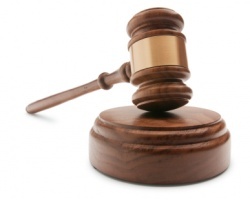 The crash of 2008 was unique. It was not triggered by a war, a shortage of raw materials, a famine or indeed any external factors. It was caused by a massive expansion of credit that was condoned by regulators and the authorities.  When cheap and readily available credit disappeared at the Minsky Moment (when consumers started to reduce debt rather than increase it) in the summer of 2007 it left everyone gasping for money. And no one could quite explain why it wasn't there anymore. One day it was there and the next day it wasn't. Why?
Bizarrely, it might have been the abundance and pervasiveness of the regulatory authorities that increased consumer appetite for debt that created the bubble in the first place. Could it be that the confidence from knowing that "some official has reviewed this product and therefore it is safe" actually put in place the conditions for a boom that had to be followed by a crash? Governments too fell into the trap that regulation was devolved and they need not concern themselves with the nuts and bolts, or even the larger impacts, of financial services. Unfortunately, it is governments, and taxpayers, who now have to cope with the consequences.
Although some fraud was committed the majority of the problems arose from activities that were legal and fully permitted by the regulators. Selling mortgages to people who clearly had no ability, or even intention, of repaying them was allowed.  Banks that were already trading on low levels of capital adequacy were permitted to buy other banks. Investment banks in the US borrowed up to $29 for every $30 they invested, and financed that on loans that could be called at one day's notice.  While IFAs were forced to ask longstanding clients for evidence that they were who they said they were banks were under no obligation to secure evidence that borrowers earned what they claimed.  
Foreign banks offered abnormally high rates of interest to UK depositors in order to fund balance sheets that dwarfed their domestic economy. No regulator seems to have questioned or prevented these or many other activities that at the time seemed odd to many. Even Warren Buffet claims he didn't spot the bubble. Though it is hard to believe he was the only man on the planet not getting junk mail offering cheap finance in 2007?
Despite the abject failure of…

Unlock this article instantly by logging into your account
Don't have an account? Register for free and we'll get out your way
Disclaimer:
Past performance is not a guide to future returns. The value of investments and the income from them may go down as well as up and is not guaranteed. An investor may not get back the amount originally invested. For risks relating to specific products, please refer to the relevant documentation for that product.
---
---