Dr, Dr, Gimme the News!
Doctor Copper is now in session and his prognosis for the world economy appears to have improved significantly!
Whilst listening to Donald & Dave's recent episode of their excellent new series of podcasts, I found myself pulling up a chart of copper futures following the discussion of Phoenix Copper (LON:PXC) , and a few things caught my eye.
As a Trader/Investor who also likes commodity plays and someone who is finding new insight via technical analysis I'd like to share my outlook on copper from a technical perspective, before subsequently making a (very) brief fundamental case to back up the bullish case for Copper.
This is a series showing the long-term futures chart below (right click and 'open in new tab' or hit the TradingView links below the images to see more clearly).

Note the structure is clearly defined into 2 sections; following a classic looking breakout around June 2005, we are now interested in the part to the right so I will focus on that.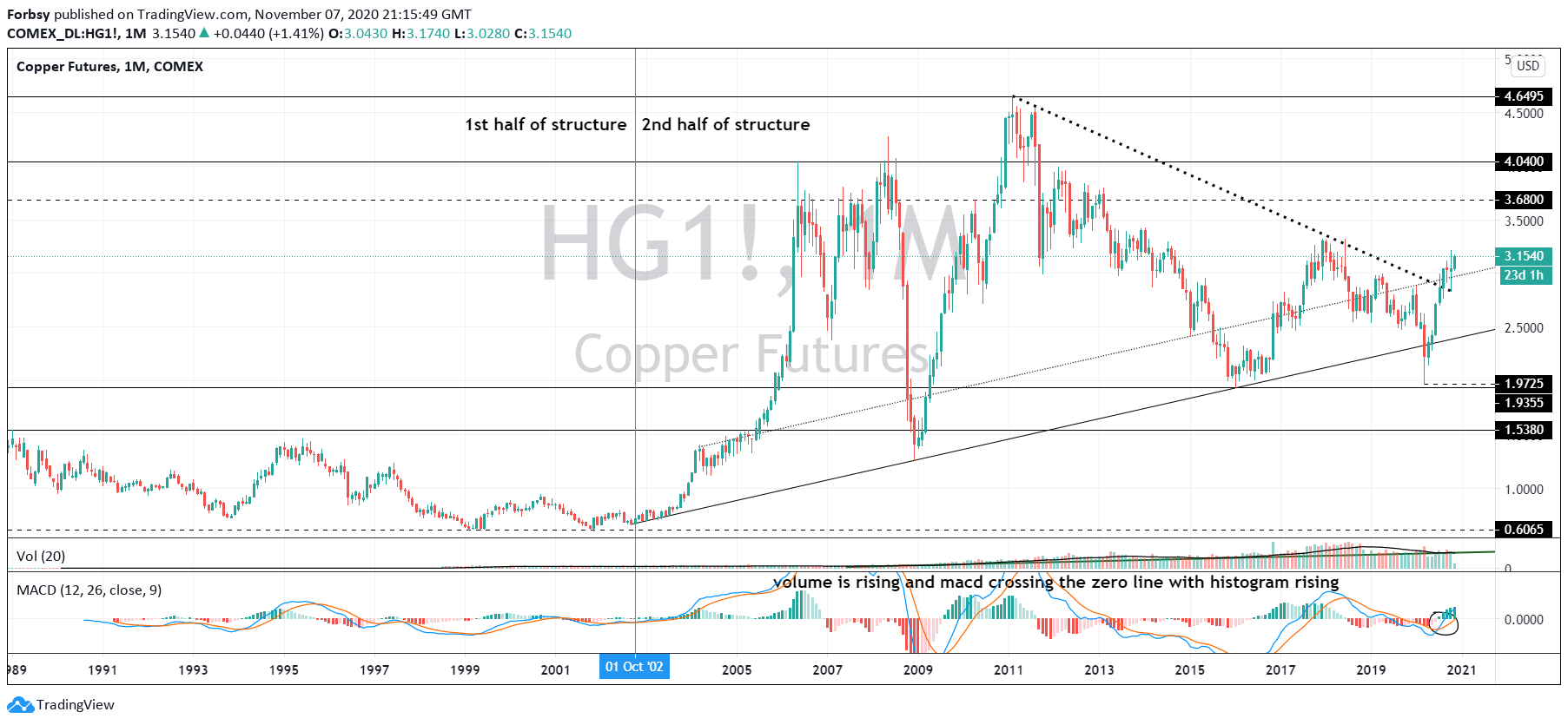 https://www.tradingview.com/x/1E1lEX3T/
From what I've seen described by Jack Corsellis in his thread, to me, this looks like it could be a Wyckoff accumulation type pattern.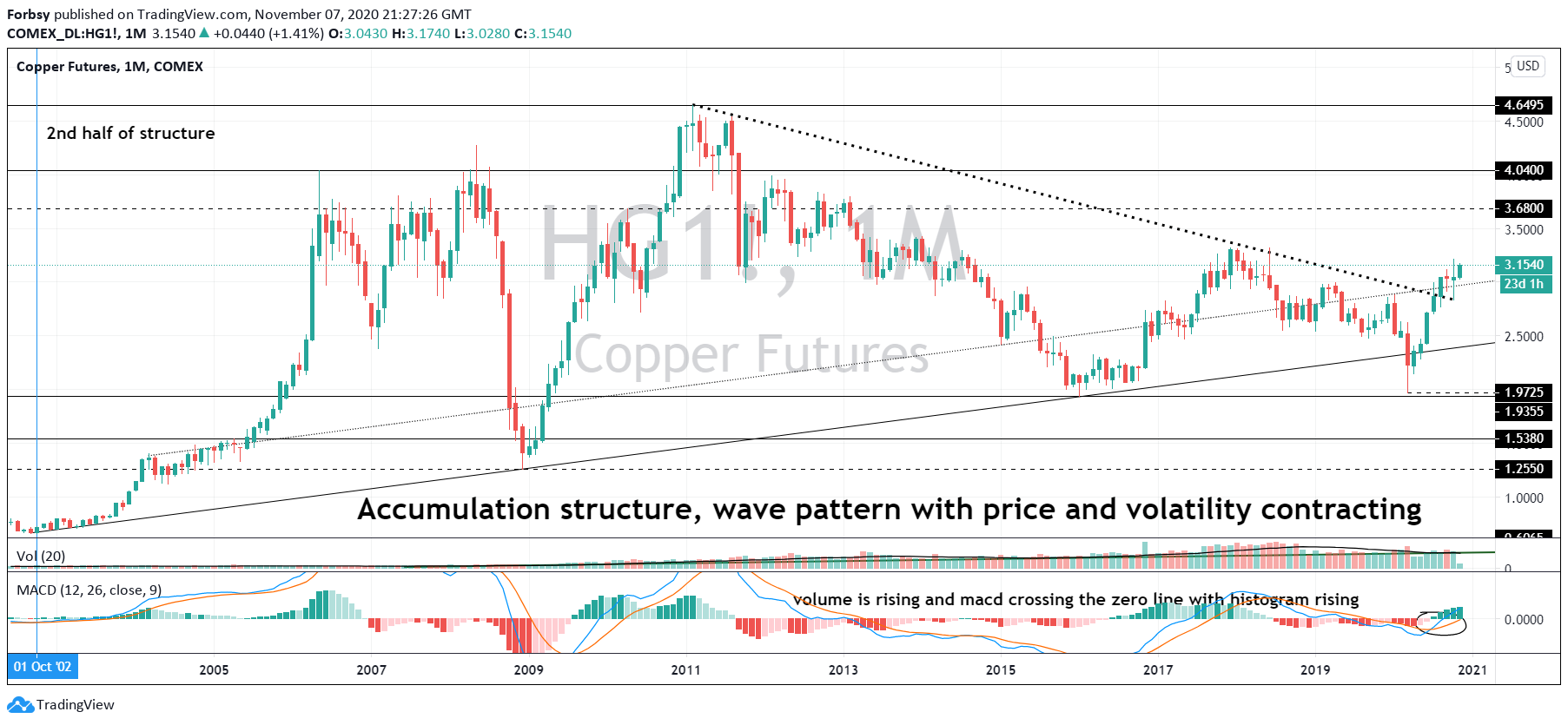 https://www.tradingview.com/x/YK2WgJUW/
Price has made higher lows x3, broken out of a wedge and has even already pulled back to test the top of it with this month's candle currently showing good potential for bullish follow through; the March 2020 bottom is potentially acting as a higher low double bottom in conjunction with the Jan 2016 low.
If we then look at the weekly chart below, we can see a nice ascending wedge structure with price threatening to break out to the upside. Closer inspection of recent price action reveals a bullish engulfing candle in an outside, outside bar formation.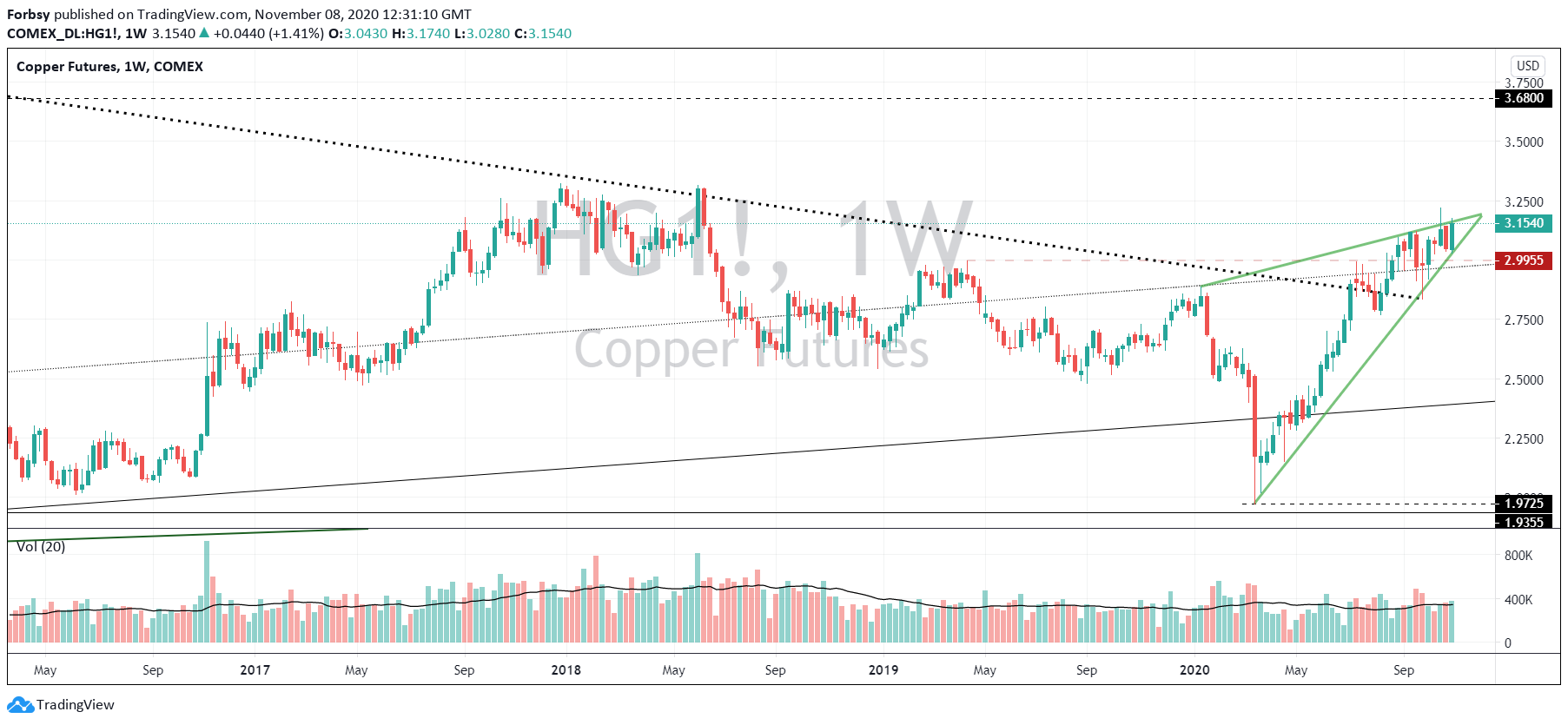 https://www.tradingview.com/x/7Uu22dvj/
On the daily chart below, we can see price looking to break out higher from the formations described previously. Furthermore, the ATR is telling us we are currently at a period of relatively low volatility. As we always move between highs and lows (in terms of relative volatility), the ATR can be a useful guide of potential price movements to come; currently it is suggesting volatility will increase over coming days which could aid the breakout…

Unlock the rest of this Article in 15 seconds
Already have an account?
Login here