EKF signs up Peruvian distributor; wins €1 m contract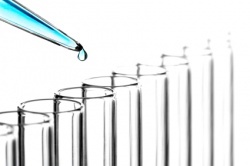 EKF Diagnostics (LON:EKF) , the Point of Care in-vitro diagnostics company, announced that it has signed a distribution agreement with Diagnostica Peruana SAC in Peru. Under the agreement, Diagnostica Peruana will distrubute and provide customer support for EKF's Hemo-Control product. Hemo-Control is a Point of Care blood haemoglobin and hematocrit test instrument designed for use in doctors' offices. The Hemo-Control system is used to screen for illnesses such as diabetes and anaemia.

EKF also received a Hemo-Control order worth over €1 million from the Peruvian Ministry of Health (MINSA). The contract is for the purchase of 3,000 Hemo-Control devices along with an initial two month supply of consumable cuvettes (transparent tubes which hold blood test samples). The Company is currently tendering for the ongoing supply of cuvettes to MINSA, and because the Hemo-Control device requires EKF's proprietary cuvettes the company is confident that this effort will be successful. Recurring sales of consumables such as the cuvettes used in Hemo-Control tests are a key component of EKF's business model.

In other news, EKF's board announced that CEO Julian Baines and Exec Chairman David Evans have been granted options on EKF Diagnostics Shares which amount to 6% each of the companies issued share capital.

Unlock this article instantly by logging into your account
Don't have an account? Register for free and we'll get out your way
Disclaimer:
This note was prepared by LCF Research Limited using information provided by the subject company's management or publically available news sources. No representations are made nor warranties given (express or implied) in relation to accuracy and completeness. This document is not an invitation to invest in the subject company and does not purport to contain all the necessary information that a prospective investor might require. LCF Research Limited recommends prospective investors to conduct their own thorough independent analysis of the subject company and the information contained in this note or referred to above.
---
---

EKF Diagnostics Holdings plc is engaged in developing, manufacturing and supplying of products and services into the in-vitro diagnostic (IVD) market place. The Company manufactures and sells diagnostic instruments, reagents and certain ancillary products. The Company's point-of-care range includes hemoglobin analyzers, HbA1c analyzers and glucose analyzers for use in the screening, monitoring and diagnosis of patients, as well as rapid tests for pregnancy and common infectious diseases. The Company's Central Laboratory division includes a range of products for use in both large and small laboratory facilities. Its subsidiary, EKF Life Sciences, provides bulk diagnostic enzyme manufacturing and fermentation services. EKF Life Sciences specializes in producing enzymes, including Salicylate Hydroxylase and Beta-Hydroxybutyrate Dehydrogenase. Its products include Quo-Test A1c, Biosen C-Line and Biosen S-Line, STAT-Site M B-HB analyzer, sTNFR1 biomarker test kits and Altair 240. more »

LSE Price