Entu - Fig leaf left for shareholders likely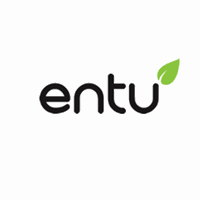 Share Price 3.12p    (down so far today 64%)
Bid/Offer 3p/3.25p          
Volume of only 83,000 shares gone through the market at time of writing.  
Shareholders looked to be left with very little to show if anything for their investment.  It looks at best a virtual wipe-out of shareholder equity.  I avoided this one, but normally I have a few stocks of my own each year when disappointment rings!

Entu plc this afternoon announced an update on its strategic review that started 6 July 2017. The company and it's banks both look in trouble as the company is relying on the same troubled bank to potentially refinanced.
The Board notes that all of the proposals received attribute little value to the equity in the Company. There is no certainty that any of these proposals, or any alternatives, will be ultimately successful.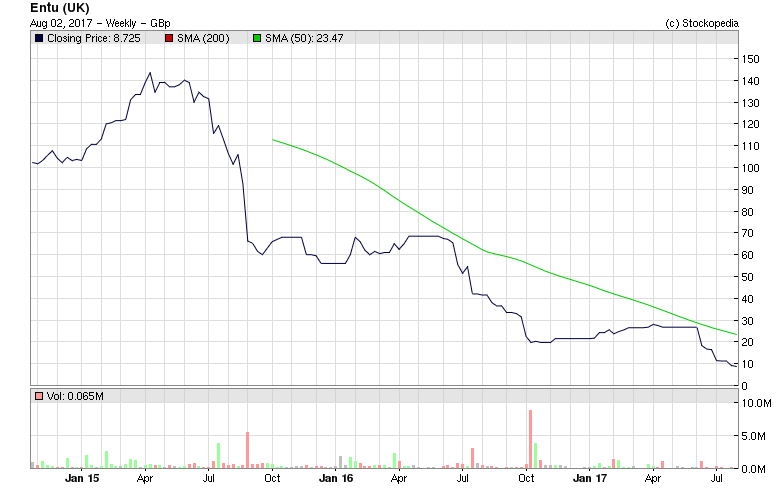 Entu had many fans. It's share price was above 140p at one stage in 2015.  I am always surprised how easy and quickly  a company to go to zero.  Entu once had a market cap of £90 million plus. The inept quality of management was long apparent to most people.  
I first wrote about Entu plc back in July 2015 highlighting some of my amateur doubts. Here is the link.  Archive 2015   This may indeed have been the first company ever I wrote about. 

Regards
Dearg Doom
                                                                @MyDeargDoom

Finish reading with a 14 day trial
Already have an account?
Login here