Firestone Diamonds - Transforming into a Major Diamond Producer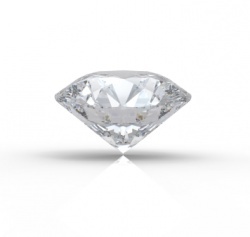 Firestone Diamonds (LON:FDI) is finally poised to transform into a major diamond producer. The path has been long, hard and at times serially disappointing but having survived an almost 100% implosion of the diamond market in 2008, Firestone has emerged as a company on the cusp of major production. In 2008, diamond prices (rough) fell from $190 to around $110 per carat. At that price mining projects were mothballed and the industry more or less shut down but not Firestone, they kept plugging away, sometimes changing direction, and at times infuriating shareholders with dilutive fund raisings. As we reach mid-2011, the news flow looks a lot better.

Firestone is one of just 3 listed kimberlite producers outside the majors. They focus on Lesotho and Botswana and have some high quality projects:
Production at Liqhobong and BK11
Evaluation of 108 kimberlites in the Orapa and Tsabong kimberlite fields
Exploration potential for discoveries at Tsabong
There have not been any significant new diamond mine finds for a long time and global reserves are falling. There could be less than 20 years of known reserves left in the world (source BHP Billiton, De Beers, Firestone estimates), so looking forward it's hard not to see a supply/demand imbalance creeping into the market at some point. And Firestone are ready to benefit from it.

Liqhobong is one of the most attractive underdeveloped kimberlite resources in the world. Situated in Lesotho, it was originally discovered in 1950's. The main pipe is estimated to contain 90 million tonnes @ 34 carats per hundred tonnes, giving a total gross value of 28.7m carats with $4B value (sources: Firestone, ACA Howe/MPH Consulting). The mine produced from 2005-2008 and Firestone bought the mine Q4 2010 with mining license in place and resumed production in Q1 2011.

Development in 2011 is funded by December 2010 financing, and steady state production has been achieved in Q2 2011 (Source: Firestone). Eventually there will be two Plants. Expansion plans for Plant 1 in 2011 see targets of 1.3 million tonnes per annum (mtpa) capacity by Q4, targeting 37,000 monthly carats with an annual revenue of $57m. Plant 2 follows 18 months on and targets 2.5mtpa and annual revenue of $110m. 12 months on from there the target is 4.2 mtpa with annual revenue of $185m. Plant 2 will be funded from…

Unlock this article instantly by logging into your account
Don't have an account? Register for free and we'll get out your way
Disclaimer:
Please keep in mind that all comments made by Susan Marmor are for educational purposes only and should not be construed as investment advice regarding the purchase or sale of securities, options, futures or any other financial instrument of any kind. Consult with your investment advisor before making an investment decision regarding any securities mentioned herein. Susan Marmor assumes no responsibility for your trading and investment results. Susan Marmor does not warrant completeness or accuracy for any observations made herein, or warrant any results from the use of the information. Susan Marmor may have a position in the securities and/or otherwise employ trading strategies that may be consistent or inconsistent with the provided strategies. There is a very high degree of risk involved in any type of trading. Past results are not indicative of future returns. Securities, options, futures and any other financial instruments can go down as well as plunge.
---
---

Firestone Diamonds plc is a United Kingdom-based company, which is engaged in diamond mining, exploration and development in southern Africa. The Company focuses on two principal geographic areas: Lesotho and Botswana. The Company's segments include Lesotho, Botswana, and United Kingdom and other. The Company has two mines, Liqhobong in Lesotho where construction of the Liqhobong Mine Development Project is nearing completion and BK11 in Botswana, which remains on care and maintenance. The Liqhobong Diamond Mine is located at the head of the Liqhobong Valley in the Maluti Mountains of northern Lesotho and is operated by Liqhobong Mining Development Company. The Liqhobong has over 11 million carats in reserve. The Company holds interest in the Lahtojoki project in Finland. Its subsidiaries include Firestone Diamonds (Botswana) (Pty) Limited, Liqhobong Mining Development Company (Pty) Limited, Monak Ventures (Pty) Limited and Ilmari Exploration OY. more »

LSE Price