Five Oil & Gas Stocks to Watch: Aminex, San Leon Energy, Ascent Resources, Range Resources & Tower Resources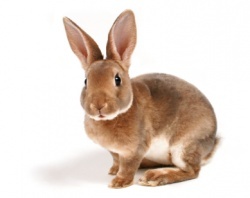 Investing in oil and gas early stage stocks is about trying to find either the next Dana Petroleum, Dragon Oil (LON:DGO), Tullow Oil (LON:TLW) or even BP, however we all know it's easier said than done! But hey it's Easter and a new financial year, and below are five stocks for the watch list operating within the oil and gas sector with potentially very interesting assets. All five stocks have planned involvement in high profile well exploration drills during 2011 or have potential production upside planned. 
Should they prove or commercialise a find, then these forthcoming events could prove transformational for the companies mentioned and their shareholders. 
As always, when looking at oil and gas exploration activity the risk element is high, and a dry or non-commercial well almost certainly results in a severe share price drop and a gut wrenching feeling for its shareholders, just look at Desire Petroleum (LON:DES) as a recent example. Oil and gas exploration activity is also very costly business, hence the future economic outlook and the ability of these companies to raise future funds also needs serious consideration, alongside factors such as oil/gas price risk, political risk, country/region stability etc.

All five stocks have some very interesting events planned for 2011 which are worth a place on the "research and watch" list in my opinion.  Without further ado, I will cut to the chase:

Aminex – 4 Wells & Production

Aminex (LON:AEX) is an oil and gas exploration, development and production company listed on the London Stock Exchange (making AEX valid for the ISA), which has a mix of oil and gas portfolio interests, mainly in the US, Egypt, North Korea and in Tanzania as well as an oilfield service and supply business called AMOSSCO.

Having recently beefed up its coffers through a fund raising exercise to the tune of around £25m, the debt free (bar low value asset-backed loans in its US operations) Aminex believes it has the financial reserves to participate in potentially high profile company defining wells during the next 12 months.

Having recently upped its stake to 65% in the Nyuni PSA which includes the Kiliwani North gas discovery in Tanzania, Aminex as the operator, is due to…

Unlock this article instantly by logging into your account
Don't have an account? Register for free and we'll get out your way
Disclaimer:
This content has been created for information purposes only, and is NOT, in any way, a recommendation to invest.  This communication is a snapshot of a certain aspect of a discussed business at a moment in time, and is merely a basic starting point for research.  The article/thread has been created with honesty and integrity in mind and is based on publically available information sourced in relation to the title, such as from, RNS announcements, published reports, management comments, analyst reports, media coverage etc.  To this extent the author who has written the piece in good faith accepts no liability for the accuracy of the information and urges all readers to verify the content independently.  Please note that the value of investments may fall or rise and you may not get back the amount originally invested, or in some cases your investment may be wiped off altogether.  When investing, bear in mind that past performance is not a guide to future performance and that qualified independent financial advice should be sought before buying or selling shares.  The Author of this article may hold shares in the companies discussed.
---
---

Aminex PLC is a United Kingdom-based gas and oil production, development and exploration company. The Company focuses on its licenses in Tanzania, including Kiliwani North Field, Ruvuma and Nyuni area acreage. The Kiliwani North Field is independently ascribed with approximately 30 billion cubic feet (BCF) gross contingent resource and focuses on producing dry clean gas under high natural pressure (over 1,600 per square inch (psi)) from the Neocomian late Cretaceous reservoir. The Ruvuma acreage includes Ntorya-1 onshore Cretaceous gas discovery, which is independently ascribed with approximately 70 BCF gross contingent resource in the Ruvuma Basin. The Nyuni Area acreage offers high impact exploration and is ascribed with approximately 4.2 trillion cubic feet (TCF) prospective resource. It also holds royalty interest in Egypt. more »

LSE Price
Range Resources Limited is an exploration and production company. The Company is engaged in oil and gas exploration, and development and production in Trinidad. It holds interests in non-core oil and gas projects in Georgia and Guatemala. It holds interest in three onshore production licenses: Morne Diablo, South Quarry and Beach Marcelle, as well as interests in two exploration blocks: St Mary's and Guayaguayare. The Company's waterflood programs include Beach Marcelle South East block and Morne Diablo Expansion project. The Company's Beach Marcelle field is located on the eastern side of Trinidad, where various operators have processing facilities, and oil and gas pipelines that pass through the field. The Company is focused on the acquisition of various projects. It focuses on constructing a water pipeline to connect the gathering and injection stations at the Morne Diablo field to a water treatment facility. Range Resources (Barbados) Limited is a subsidiary of the Company. more »

LSE Price

Ascent Resources plc is an independent oil and gas exploration and production (E&P) company. The Company's portfolio consists of European onshore projects. The Company operates through two segments: Slovenia and UK. The Slovenia segment is engaged in exploration and development work. The UK segment includes head office. It operates the Petisovci tight gas project in Slovenia. The Company's project is operated through a local entity in a joint venture. The Petisovci Tight Gas Project is located in an area covering approximately 100 square kilometers in north eastern Slovenia. The Petisovci Tight Gas Project targets the development of tight gas reservoirs, which include Miocene clastic sediments. The structure has over two sets of reservoirs, the shallower Upper Miocene and the deeper Middle Miocene. It is focused on the development of the Middle Miocene Badenian reservoirs. Its subsidiaries include Ascent Slovenia Limited, Ascent Resources doo and Ascent Resources Netherlands BV. more »

LSE Price