Five to Watch: Kalimantan, Angel, Ascent, Matra & Berkeley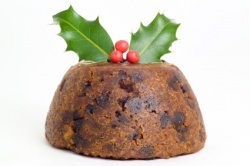 Below are five AIM listed companies that could potentially provide their shareholders with a welcome Christmas cheer, all five are currently working on key developments.  The companies listed below could potentially offer good share price appreciation, but, if it does not go to plan and the next key announcement is a disappointment, then a hefty share price drop could also be on the cards. 
As always, when looking at most AIM stocks, the risk element needs serious consideration alongside the future economic outlook and the ability of companies to raise future funds, but all five have some very interesting characteristics which are worth a place on the "research and watch" list in my opinion.    
The five stocks are in the primary sector and are concerned with natural resource exploration and production. 
Without further ado, I will cut to the chase:
Kalimantan Gold – Project Deals  
Now, I will start off with my wild card, Kalimantan Gold Corp Ltd (LON:KLG) a relatively off the radar investment with a dual listing on the AIM and TSX VENTURE exchange (making KLG valid for the ISA).  With interests based in the richly natural resourced country of Indonesia, Kalimantan is currently working towards and hoping for deals in three potentially lucrative project areas concentrating on coal, gold and copper.   The coal deposit is potentially 270 MTs of between 4,894 and 5,376 kcal/kg coal and would generate royalties on a relatively realistic lead time.  This stock has risen over 100% during the past month as the shares have been snapped up in anticipation, and is definitely one to watch in my opinion especially considering a low share issue and market capitalisation compared to the potential. 
KLG on the IBP coal concession: "The Directors remain confident that a sale of the coal concession of IBP can be completed on terms satisfactory to the shareholders of IBP and the Company."

KLG on the copper and gold: "The Directors are hopeful that agreements can be reached for both projects that will see extensive drilling of the KSK Contract of Work's massive magnetic bodies identified below existing drill holes, which have the potential to yield major porphyry copper deposits and the continued exploration and drilling on the epithermal gold project to see that project developed for gold production."

Unlock this article instantly by logging into your account
Don't have an account? Register for free and we'll get out your way
Disclaimer:
This content has been created for information purposes only, and is NOT, in any way, a recommendation to invest.  This communication is a snapshot of a certain aspect of a discussed business at a moment in time, and is merely a basic starting point for research.  The article/thread has been created with honesty and integrity in mind and is based on publically available information sourced in relation to the title, such as from, RNS announcements, published reports, management comments, analyst reports, media coverage etc.  To this extent the author who has written the piece in good faith accepts no liability for the accuracy of the information and urges all readers to verify the content independently.  Please note that the value of investments may fall or rise and you may not get back the amount originally invested, or in some cases your investment may be wiped off altogether.  When investing, bear in mind that past performance is not a guide to future performance and that qualified independent financial advice should be sought before buying or selling shares.  The Author of this article may hold shares in the companies discussed.
---
---

Asiamet Resources Limited, formerly Kalimantan Gold Corporation Limited, is a Canada-based exploration-stage company. The Company's principal business activities include the acquisition, exploration and development of mineral properties in Indonesia. The Company operates through mineral exploration and development segment. The Company has over three principal areas of interest, which include the KSK Contract of Work (KSK CoW) in Central Kalimantan with multiple copper and gold prospects, including the BKM Deposit that has mineral resources; the Beutong Izin Usaha Pertambangan (Beutong IUP) on the island of Sumatra, Indonesia, which covers approximately two porphyry copper-gold-molybdenum prospects (West and East Porphyries) and the Beutong Skarn (copper-gold) prospect, and the Jelai Izin Usaha Pertambangan (Jelai IUP) epithermal gold prospect in North Eastern Kalimantan, Indonesia. The Company's subsidiaries include Indokal Limited and PT Pancaran Cahaya Kahaya, among others. more »

LSE Price

Ascent Resources plc is an independent oil and gas exploration and production (E&P) company. The Company's portfolio consists of European onshore projects. The Company operates through two segments: Slovenia and UK. The Slovenia segment is engaged in exploration and development work. The UK segment includes head office. It operates the Petisovci tight gas project in Slovenia. The Company's project is operated through a local entity in a joint venture. The Petisovci Tight Gas Project is located in an area covering approximately 100 square kilometers in north eastern Slovenia. The Petisovci Tight Gas Project targets the development of tight gas reservoirs, which include Miocene clastic sediments. The structure has over two sets of reservoirs, the shallower Upper Miocene and the deeper Middle Miocene. It is focused on the development of the Middle Miocene Badenian reservoirs. Its subsidiaries include Ascent Slovenia Limited, Ascent Resources doo and Ascent Resources Netherlands BV. more »

LSE Price