Four UK shares showing bumper numbers of broker upgrades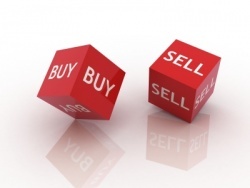 I've been writing in recent weeks about stock-picking models that look for earnings surprises and earnings upgrades as a source of superior returns. So far this year the returns have been stellar. But there are other ways of reading between the lines of smart money analysis and one of them is to look for shares that are attracting the highest number of upgraded earnings forecasts over the past month.  
The advantage of looking at the net number of improved forecasts is that it offers a view of shares where the broker consensus could be changing its opinion. Updated 'buy' and 'sell' notes generally emerge ahead of, or just after, trading updates and results news and inevitably there has been research into their impact and whether there is space to profit from them. 
Studies by Womack (1996) and Barber (2001) both found that companies with high levels of upgraded recommendations witness rapid rises in share price followed by a short period of upward drift – something commonly known as price momentum. But unlike other momentum strategies which can run for several months, this short, sharp price rise means that holding periods can be equally short, making the trading costs potentially high. But for investors who may have been considering buying the stock anyway, bumper upgrades could be an ideal entry point. 
Understanding broker notes 
While tracking the market for companies that are winning the hearts of large numbers of analysts sounds like a straightforward plan, there is a need for caution. On a structural level, of all the thousands of stock recommendations made each year, only around 10% of them advise selling shares. This rather ridiculous imbalance is matched by research showing that analysts are predisposed to making bullish recommendations for all sorts of reasons. After all, upsetting clients and encouraging investors to sell shares is hardly a recipe for a successful career in the City. In part, this screening strategy compensates for that problem by looking for high numbers of EPS upgrades rather than just one or two potentially rogue revisions. It's also worth noting that looking for bumper levels of recommendation upgrades is a strategy that gravitates towards companies with large broker followings; so small-caps rarely get a look-in with these tactics. Over the past month, betting group Betfair (LON:BET)…

Unlock this article instantly by logging into your account
Don't have an account? Register for free and we'll get out your way
Disclaimer:
As per our Terms of Use, Stockopedia is a financial news & data site, discussion forum and content aggregator. Our site should be used for educational & informational purposes only. We do not provide investment advice, recommendations or views as to whether an investment or strategy is suited to the investment needs of a specific individual. You should make your own decisions and seek independent professional advice before doing so. Remember: Shares can go down as well as up. Past performance is not a guide to future performance & investors may not get back the amount invested. ?>
---
---

Johnson Matthey Plc is a specialty chemicals company. The Company operates in five divisions: Emission Control Technologies, which is a manufacturer of catalysts and catalyst systems for vehicles and industry; Process Technologies, which is a supplier of catalysts, licensing technologies and other services to the syngas, oleo/biochemical, petrochemical, oil refining and gas processing industries; Precious Metal Products, which is organized into its Services businesses, which include management, distribution, refining and recycling of precious metals, and its Manufacturing businesses, which fabricates products using precious metals or related materials, platinum group metal catalysts and platinum group metal chemicals; Fine Chemicals, which is a supplier of active pharmaceutical ingredients (API), custom services and catalyst technologies, and New Businesses, which focuses on its Battery Technologies, Atmosphere Control Technologies and Fuel Cells Businesses. more »

LSE Price

WS Atkins plc is engaged in providing design, engineering and project management consultancy services. The Company operates through five segments: UK and Europe, North America, Middle East, Asia Pacific and Energy. In the UK and Europe segment, the Company's focus is on planning, designing and enabling its clients' capital programs and projects in and around infrastructure and transportation, as well as providing engineering consultancy services to other markets. In the North America segment, it focuses on transportation business, and develops federal offering and targets infrastructure programs. In the Middle East segment, it focuses on transportation infrastructure and property in the United Arab Emirates, Qatar and the Kingdom of Saudi Arabia. In the Asia Pacific segment, the Company offers its clients a range of services throughout the entire cycle of urban development. In the Energy segment, it focuses on nuclear, oil and gas, conventional power generation and renewables. more »

LSE Price