Fox Davies Capital Update featuring Altona Energy, Anglo Asian Mining, Hunting, Kentz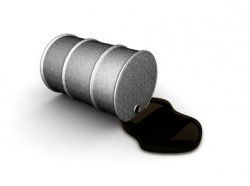 Oil & Gas News
Europa Oil & Gas (EOG LN, 9.63p, ? 0.0%) today announced the resumption of production at the West Firsby 7 well in the East Midlands, UK. As reported in the announcement of 16 December 2011, the West Firsby 7 well had been shut in due to a suspected hole in a section of the tubing. The workover programme confirmed and rectified the problem and production at the well restarted on 18 January 2012. Prior to the shut in at West Firsby 7, Europa's average daily production had been running at approximately 200 barrels of oil per day (`bopd'). Following the unscheduled downtime, the Company is pleased to confirm that it remains on course to produce an average of approximately 185 bopd for the six months to 31 January 2012 in line with the range provided in the announcement of 16 December 2011, and representing a 22% improvement on the 151 bopd achieved in the equivalent period the previous year.
In addition, following a review of the Company's assets by the new management, the Company announces its decision to relinquish its 28.75% working interest in the Brodina concession in Romania in order to focus on the Company's other assets including the Berenx gas appraisal project in onshore France. An extensive review of the EIII-1 Brodina concession in northern Romania both in isolation as well as within the context of the portfolio as a whole was undertaken. The result of this analysis has led to the Company's decision to notify its partners of its intention to withdraw from the Joint Operating Agreement (`JOA') in the EIII-1 Brodina licence in which it holds a 28.75% interest. The end of Phase 1 of the four year extension of the Initial Exploration Period for the Brodina licence is 22 March 2012. A minimum 60 day notice period leading up to the anniversary date is required to be given by any participating party wishing to relinquish an interest in the JOA. As a result, 22 January 2012 is the final date for an existing participant to withdraw from the Brodina JOA. Exploration costs of £2.7million previously incurred by the Company on the Voitinel and Horodnic wells at Brodina will be written off. The Company continues to actively manage its asset base and remains focused on developing its highly prospective exploration projects in the UK, Ireland, France and Romania.
Mining News
Altona Energy (LON:ANR) Plc (ANR LN, 5.38p, ? 0.0%) announced that it has entered into a conditional placing agreement with a high net worth Chinese investor for the placement of 20,000,000 ordinary shares at 5.0 pence per share to raise gross proceeds of GBP1,000,000. The funds will provide additional working capital for the Company. The Placing Shares represent 4.63% of the current issued share capital of the Company and will rank pari passu with the Company's existing Ordinary Shares.
Anglo Asian Mining (LON:AAZ) plc (AAZ LN, 34.75p, ? 6.11%) provided an update for the three months to 31 December 2011 and the year ended 31 December 2011 on operations at its flagship Gedabek gold/copper mine in Azerbaijan. The company?s gold production from heap leach processing totalled 15,292 oz for Q4 2011 (Q3 2011: 13,166 oz). Production for FY 2011 totalled 57,068 oz of gold. Gold was produced at an estimated average cash operating cost of US$450 per oz of gold including the Government of Azerbaijan's share for FY 2011. Silver dore production for Q4 2011 totalled 6,841 oz and for FY 2011 totalled 39,086 oz. Copper, silver and gold production from the SART operations totalled 170 tonnes of copper, 38,392 oz of silver and 62 oz of gold. Cash in the bank as at 31 December 2011 was US$9.8 million.
Oilfield Services News
Kentz (LON:KENZ) (BUY) (KENZ LN, 477p, ? 1.60%) Kentz?s yearend trading statement read most positively. In terms of outlook the company stated ?Overall, the outlook is very positive, underpinned by the solid project pipeline of our core clients, which gives us confidence for 2012 and beyond.?
Revenues and profits for the full year 2011 were marginally ahead of consensus expectations. The group has a record backlog of US$2.40Bn at 31/12/ 11, up 50% from 31/12/10, underpinned by further new awards and natural growth on existing contracts. This backlog included 60% of reimbursable service contracts with significant opportunity for continued natural growth during 2012. In addition, the pipeline of prospects is just over US$10Bn. The cash position remains strong at around US$223m, which supports continued growth, both organically and through acquisition. Furthermore, Kentz also announced that Christian Brown is the successor to Hugh O?Donnell following his 12 years as Chief Executive.
Hunting (LON:HTG) (BUY) (HTG LN, 833p, ? 0.40%); Schoeller Bleckmann (BUY) (SBO, EUR65, ? 3.5%)
According to Spears & Associates, leading industry consultants, the worldwide market for hydraulic fracturing is expected to expand 19% in 2012 to a record $37 billion, one-third the pace of expansion in 2011. In North America, which accounted for 87% of the fracking market last year, spending on the technique used to extract oil and natural gas from shale will top $30Bn in 2012. (The global fracking market grew by 63% in 2011 to $31Bn Fracturing has grown at a rate much faster than drilling because frack intensity -- the number of stages fracked per new well -- is rising). In the U.S., horizontal drilling, the precursor to most fracking activity, is expected to rise to almost 19,000 new wells this year, breaking 2011?s record of 16,000. Overall, this is encouraging news for both Hunting and Schoeller Bleckmann.
--
To unsubscribe, visit: http://research.fdcap.com/_act/get_rcr.php?J8443596807296277738476394019
{~J8443596807296277738476394019~}
---
---
---

Altona Energy Plc is a United Kingdom-based company, which is engaged in the evaluation and development of the Company's coal resources in the Arckaringa Basin of South Australia. The Company holds interest in Arckaringa Project, which consists of coal resources of approximately 7.8 billion tons. The Company operates through the segment of evaluation of the Arckaringa coal to chemicals project in South Australia. The Company operates in Australia, China and the United Kingdom. The Company, through its subsidiary, Arckaringa Energy Pty Ltd, owns interest in three exploration licenses covering approximately 2,500 square kilometers in the northern portion of the Permian Arckaringa Basin in South Australia. The Company has three coal deposits, including Westfield (EL4511), Wintinna (EL4512) and Murloocoppie (EL4513), which lie close to the Adelaide to Darwin railroad and the Stuart Highway. The Company has no revenues. more »

LSE Price

Anglo Asian Mining PLC is a United Kingdom based holding company. The Company is a provider of support and management services to its operating subsidiary R.V. Investment Group Services LLC (RVIG). The Company together with its subsidiaries is involved in the exploration and development of gold and copper projects in the Republic of Azerbaijan and the operation of the Flagship project Gedabek gold/copper mine in the Republic of Azerbaijan, located in 300 square kilometers produced 52,068 ounces of gold. It operates in two segments: mining operations and exploration sites. Both segments are located within the Republic of Azerbaijan. It has a 1,962 square kilometers prospective portfolio of gold/copper assets at various stages of the development. Its 462 square kilometers Ordubad Contract Area is located in the Republic of Nakhchivan region of Azerbaijan. The 300 square kilometers Gosha Contract Area is located in western Azerbaijan, 50 kilometers north-west of Gedabek. more »

LSE Price

Hunting PLC is an international energy services provider to upstream oil and gas companies. The Company's segments include Well Construction, Well Completion, Well Intervention, and Exploration and Production. The Well Construction segment provides products and services used by customers during the drilling phase of oil and gas wells, along with associated equipment used by the underground construction industry for telecommunication infrastructure build-out and precision machining services for the energy, aviation and power generation sectors. The Well Completion segment provides products and services used by customers during the completion phase of oil and gas wells. The Well Intervention segment provides products and services used by customers during the production, maintenance and restoration of existing oil and gas wells. The Exploration and Production segment includes its oil and gas exploration and production activities in the Southern United States and offshore Gulf of Mexico. more »

LSE Price