Fox Davies Capital Update featuring ATH Resources, Aurum Mining, Minera IRL, Lamprell, San Leon Energy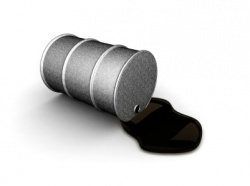 Mining News
ATH Resources (LON:ATH) PLC (ATH LN, 33.50p, ? 3.08%) announced that it has renegotiated the terms of a second legacy contract. Under the new terms of the contract which are effective from 2 January 2012, there will be an increase in the selling price per tonne in consideration for additional options being granted over future coal supply beyond the end of the current contract. The third and final legacy contract will be fulfilled at the end of March 2012.
Aurum Mining (LON:AUR) PLC (AUR LN, 3.25p, ? 4.00%) provided an update on the ongoing drilling campaign on the "El Facho" structure of its Zamora gold project through its Spanish joint venture with Ormonde Mining plc. Best results include 23 m at 1.1 g/t Au, 12 m at 3.4 g/t Au, 3 m at 3.6 g/t Au, and 6 m at 3.7 g/t Au.
Minera IRL (LON:MIRL) Limited (MIRL LN, 71.50p, ? 0.0%) announced the results of a Feasibility Study for the Don Nicolas Project located in Santa Cruz Province, Argentina. The Don Nicolas Project will become Minera IRL's second producing mine with commercial production targeted to commence in Q4 2013. Ore treatment will be at a rate of 350,000 tonnes per annum to produce a steady-state average of 52,400 ounces of gold and 56,000 ounces of silver per year over an initial mine life of 3.6 years. The life-of-mine cash operating cost, after silver credit, is expected to be US$528 per ounce gold. Recoveries of 92.1% of gold and 47.4% of silver are expected. Capital cost is expected to be $55.5 M. Based on a gold price of US$1,250 per ounce, an NPV @ 5% of US$44.7 million (pre-tax) and an IRR of 34.6% (pre-tax) is expected.
Tri-Star Resources PLC (TSTR LN, 0.78p, ? 4.70%) provided an update to its drilling programme on its Goynuk Project, Turkey, which has recently been completed. Best results include an intercept of 7.10% Sb over 4.70m and 2.7 m at 2.3% Sb.
Oil and Gas News
San Leon Energy (LON:SLE) (BUY 60p), (SLE LN, 12.25p, ? 2.00%). Four potential zones for gas production. The Company is analysing the final technical results of the Siciny-2 well located in the SW Carboniferous Basin of Poland. The Siciny-2 well, 100% held by San Leon and comprising of 880,000 acres was recently completed. The initial goal of collecting core and down hole geophysical data focused on understanding the unconventional gas potential of the Carboniferous section has been achieved. The Carboniferous is known to be the source rock for the significant gas production in the overlying Permian Rotliegendes formation in Poland. Penetrating more than 1,000 metres of Carboniferous section, the stratigraphic test well reached target depth of 3,520 metres, and more than 265 meters of continuous core were collected across three prospective intervals identified in the Siciny-1 well. A previously unseen fourth potential Carboniferous shale section and a fractured tight gas sandstone was also encountered below 3,200 meters in the well. Tight rock analysis will be performed on the core to evaluate the potential for commercial shale gas and tight gas sand production. Valuable drilling data was also obtained in drilling the complex structure of the Carboniferous section, allowing the Company to reduce the time and cost of drilling future wells. Analysis and interpretation of the core and logs is expected to take about three to four months in preparation for future production testing operations. With the flurry of drillbit success, the next six to twelve months should be exciting for San Leon Energy.
Aurelian (AUL LN, 16.50p, ? 1.49%). Will the company bask in the glow of San Leon?s sunshine? On the 1st of February this year, management have effectively put the company up for sale. At that time Aurelian?s update pointed towards a significant amount of frustration and disillusionment with the market, with the market valuing their gas portfolio at £30mm. Today?s news from San Leon will focus attention on just what the company has in its portfolio, and whether fresh eyes can unlock more value. With cash accounting for a significant proportion of Aurelian?s share price, and today?s announcement from San Leon that there are ways of making Polish shale gas work, Aurelian?s ?for sale? tag may now start to attract some interest.
Oilfield Services News
Lamprell (LON:LAM) (HOLD), (LAM LN, 329p, ? 0.70%) announced yesterday the award by Leighton Offshore Pte Ltd, a Singapore based company, of a contract for the fabrication of two topsides and jackets in connection with the Iraq crude oil export facility reconstruction. The contract value is $62m. The works will be performed at Lamprell?s Sharjah facility and are due for delivery in Q4 2012.
Saipem (Monitored Coverage): Saipem?s 2011 results were broadly in line with market expectations with revenues at ?12.6Bn, EBITDA at ?2.13Bn and adjusted net profit at ?921m. The group?s outlook statement reads positively for both the industry and the company itself. The group?s backlog at ?20.4bln is close to record levels.
{~J8443596807323165338476392319~}
---
---
---

ATH Resources plc is a holding company. The Company is engaged in the operation of surface coal mines and the subsequent sale of coal to the United Kingdom electricity generators, industrial and domestic customers. The Company operates under the title of ATH Resources. The Company operates in one segment Surface Mining. Throughout the development and operation of its projects, the Company focuses on the restoration and rehabilitation of the sites and land is returned to a range of uses, including agriculture, forestry, nature conservation and other forms of development. In addition to its operating mines, it also has a range of other coal mining projects in Scotland and two through its subsidiary, Societe des Ressources Minieres du Massif Central (SRMMC), including a series of six existing coal concessions in south-central France. The Company's wholly owned subsidiaries include Aardvark TMC Limited, ATH Garleffan Limited, ATH Regeneration Limited and Northumbrian Power Limited. more »

Price

Shearwater Group Plc, formerly Aurum Mining Plc, is a United Kingdom-based company focused on providing digital resilience solutions. The Company seeks to acquire and develop information security and cyber security companies with a product, solution or service capability. more »

LSE Price

Minera IRL Ltd is a Peru-based company engaged in the precious metals mining, development and exploration. The Company's principal activity is the exploration for and development of mines for the extraction of metals. The Company operates and owns 100% interest in the Corihuarmi Gold Mine, which is located approximately 160 kilometers southeast of Lima, Peru, and is advancing its flagship project Ollachea Gold Project towards production, which is located in southern Peru. The Company also has a number of other gold exploration prospects in Peru. The Company's Bethania project is located about 10 kilometers southeast of its Corihuarmi Gold Mine in the high Andes of central Peru. more »

Price