Fox Davies Capital Update featuring Baobab Resources, Conroy Gold And Natural Resources, Ormonde Mining, Petra Diamonds, Circle Oil, Hummingbird Resources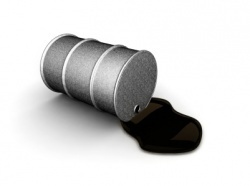 Mining News
Baobab Resources (LON:BAO) (BAO LN, 13.9p, ? 0.91%) released an operational update on its Tete iron-vanadium-titanium project and its Monte Muande magnetitie-phosphate JV project in Mozambique. Results have now been received for the 26 hole resource drilling programme targeting the eastern most prospect at Tete, Tenge. The average head grade of all Tenge significant drill intercepts has been calculated at 36% Fe with concentrate grades reporting weighted averages of 59% Fe, 0.8% V2O5 and 12% Ti at mass recovery of 45%. Future newsflow from the Company will be a resource estimate for Tenge and the results from the Monte Muande drilling campaign, which are currently being processed.
Conroy Gold And Natural Resources (LON:CGNR) (CGNR LN, 3.88p, ? 6.9%) released its half yearly results this morning. The Company highlighted its updated resource for the Clontibret gold project, which increased contained gold to 600koz of gold, 250koz of which falls in the Indicated category. This has made the future economics of the project more attractive, reducing operating costs and increasing mine life to 11 yrs.
Hummingbird Resources (LON:HUM) (HUM LN, 150.0p, ? 0.33%) has conditionally agreed to acquire the remaining 20% interest in the Joe Village licence, which hosts the Dugbe F Deposit, for 103,225 ordinary shares in the Company. This will increase the NI 43-101 compliant resource attributable to Hummingbird by 73,000oz Indicated and 15,000oz Inferred, representing an acquisition cost of under $3/oz. The Company is confident in the strategic benefits of this acquisition; the Joe Village extension of mineralization is the shallowest portion of deposit and would most likely be targeted first as part of a potential open pit mine. The acquisition also results in any future discoveries being 100% owned by Hummingbird.
Ormonde Mining (LON:ORM) (ORM LN, 12.5p, ? 4.2%) has released the results of its Definitive Feasibility Study, DFS, for its Barruecopardo Tungsten project in Salamanca, Spain. The Mineral resource is estimated at 27.4Mt @ 0.26% WO3 and an open pit mining project over 9 years to produce an average 227,000 mtus pa has been outlined. The DFS used relatively conservative economic parameters with an APT price of $350/mtu ? the current price sits at $437/mtu - which gave average annual pre-tax net operating cash flows of 29M EUR.
Petra Diamonds (LON:PDL) (PDL LN, 154.0p, ? 0.33%) Interim results for Petra Diamonds have revealed revenues to be up 13% on last year to $101.4M. However, this revenue sits alongside an impressive 64% increase in production to 953,553 carats. The Company has as of yet been unable to capitalise on its production increase because of the weak rough diamond market in the second half of last year. Its large diamond stock levels effected operating cashflow to the extent that H2 2011 saw a $3.6M outflow compared to H1 inflow of $11.9M. It is hoped the 2012 will see production and revenue aligning as carat sales are expected to be substantially higher as rough diamond prices recover and production from the Finsch mine in South Africa is also included.
Oil and Gas News
Circle Oil (LON:COP) (BUY, 90p) (COP LN, 24.88p, ? 6.44%) Set for boost with Resource Upgrade ? The Company announced that the 2012 Competent Persons Report, which was recently completed by Bayphase Ltd, has resulted in a highly significant upgrade. The Company?s extensive development activities throughout 2011 has been reflected with an upgrade of 30% to the 2P recoverable reserves of oil and gas from the 2011 estimates of ultimate recoverable resources. 2P Gross Initial Reserves for the Egyptian NW Gemsa and Moroccan Sebou onshore concessions are estimated at 53.36mm boe (23.09mm boe net to Circle) equating to a 12.18mm boe gross increase from the 2011 estimate. 2P Gross Remaining Reserves, which accounts for production to date, are estimated to be 47.60mm boe (20.69mm boe net to Circle). In the NW Gemsa Concession, Egypt where the Company has a 40% interest, , the new resource estimates take account of the results of the drilling and development activity up to the Geyad-4 and Geyad-5 wells. The new CRP yielded a 2P Gross Initial Reserves value of 48.21mm boe, which is 34% higher than the P50 estimate of 35.9mm boe of Ultimate Recoverable Resources announced in 2011. The deepening of the oil-water contact by more than 260 feet, and the improved recovery efficiency resulting from the successful water injection programme are the principal reasons for the upgrade in Egypt. In Morocco, the new reserve estimates take account of the results of the drilling and development activity up to ADD-1 well. In the Sebou concession, the 2P value of Gross Initial Gas Reserves is 29.88bcf (5.15mm boe). This is slightly less than the P50 value of 30.62bcf of Ultimate Recoverable Resources announced in 2011. Circle Oil has a 75% share in the Sebou concession with ONHYM owning the remaining 25%. This news underlines the progress that the Company has made, and management?s ability to migrate from a Resource base to a Reserve base should not be overlook either. While further work will be required, this is undoubtedly supports the management team?s approach.
Jubilant Energy (JUB LN, 27.5p, ? 0.0%) Well number six spuds. The Company has spudded its sixth development well of a seven well Phase III drilling campaign in the oil producing Kharsang field. The KPL-E well located in the southern area of the field was spudded on 26 February 2012, and is being drilled with the primary objective of appraising the lower M-00 and S-00 sands together with the secondary objective of appraising the T-00 sand. The well will be deviated by approximately 548 metres to the south from the existing plinth of well KSG#32 and drilled to a target depth of approximately 1,400 metres True Vertical Depth ("TVD"). The fifth development well, KSG62, which was spud on 13 January 2012, has been successfully drilled to a target depth of 1,480 metres TVD and was completed on 17 February 2012. Based on the results of the wireline log interpretation, mud log shows and formation pressure data, a number of sands have been encountered in the well in line with previous expectations. The sands will be tested and the first zone is expected to be on production following the completion of testing. Testing to determine flow rates should take about three weeks. These results continue to support the Company?s recoverable reserve estimates as well as providing additional information that will be incorporated into their models to help determine an even better understanding of the Kharsang area. Expect some positive movements today.
Oilfield Services News
No relevant news this morning.
{~J8443596807336336338476392719~}
---
---
---

Baobab Resources plc is an Australia-based company engaged in the investigation and analysis of geological opportunities in Mozambique. The Company has five 100% owned subsidiaries that include Maputo Minerals Limited, Mocambique Resources Limited, Capitol Resources Lda Baobab Mining Services Pty Ltd and Mayfair Mineral Exploration Lda. Its projects include Tete Pig Iron & Ferro-Vanadium Project which is located in the the Tete province of Mozambique; Muande Magnetite/Phosphate Joint Venture which comprises two exploration licenses covering an area of 338km² located approximately 25km northwest of the provincial capital of Tete and contiguous with Baobab's Tete project; Mundonguara Copper/Nickel/Gold Project; and Changara Base Metal & Manganese Project which comprises of four exploration licenses covering an area of 525km2 located approximately 100km southwest of the Provincial capital of Tete and flanking Zimbabwe's north-eastern border. more »

Price

Conroy Gold and Natural Resources Plc is a gold exploration and development company focused on Ireland and Finland. The company's exploration program in Ireland is focused on the Longford-Down Massif. It is engaged in active exploration in Ireland, which has already led to the discovery of a series of gold targets along a 30-mile (50 kilometer) area stretching from County Armagh across Counties Monaghan and Cavan. The Company's primary focus is on its 100% owned licenses (approximately 100,000 hectares (Ha)) in Ireland, which are within the prospective Longford-Down Massif. Its projects include Clay Lake Gold Target, Clontibret Gold Target, Slieve Glah Gold Targets, Glenish Gold Target, Other Gold Targets in Massif, Other Gold Targets in Ireland, Base Metal Targets and Longford-Down Massif. Its other gold targets projects include Cargalisgorran gold target and Central Structural Zone Gold Targets. It operates in Ireland and Finland. more »

LSE Price

Ormonde Mining PLC is an Ireland-based mineral resource company. The Company is engaged in acquisition, exploration and development of mineral resource projects in Spain. The Company's primary focus is the advancement of the Barruecopardo Project. The Barruecopardo project is located in the Salamanca Province, Castilla y Leon Region, Western Spain, approximately 70 kilometers west of the city of Salamanca and over 350 kilometers west-north west of Madrid. The mining concession over Barruecopardo covers an area of approximately six square kilometers. The Company owns a mining concession at La Zarza, which covers a polymetallic massive sulfide body dominated by pyrite but containing zones of copper, zinc and gold mineralization. Its gold properties are located at Salamanca and Zamora Provinces, Castilla y Leon Region, Western Spain. Its gold properties include Peralonso Gold Prospect, Cabeza de Caballo Gold Prospect and Pino de Oro Gold Project. more »

LSE Price