Fox Davies Capital Update featuring Condor Resources, Frontier Mining, Nighthawk Energy, Oilex, Sound Oil, Bellzone Mining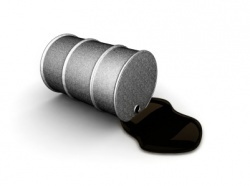 Oil & Gas Corporate News
Oilex (LON:OEX) (OEX, 27.13p, ? 0.46%) advised that the La Rocca-1 well, WA-388-P offshore Western Australia, drilled to section total depth of 2,220 metres and run and pressure tested casing. Current operation is waiting on weather. The La Rocca-1 well, the first exploration well in the permit, will drill the La Rocca prospect in the Intra Mungaroo channel zone. The well, in the south-western part of the permit, was spudded on 30 April 2011 and is being drilled with the "Ocean Patriot" drilling rig. The well is operated by Apache Northwest Pty Ltd ("Apache").
Nighthawk Energy (LON:HAWK) (HAWK, 5.5p, ? 3.77%) announced that Richard Swindells has agreed to join the Board of Directors as Chief Financial Officer to work alongside Chief Executive Tim Heeley and Executive Chairman, Mike Thomsen. Richard will join Nighthawk from Ambrian Partners Limited where he acts as broker and Nominated Adviser to a number of oil and gas and other resources companies. During his three years at Ambrian, he has been responsible for Ambrian's oil and gas investment banking activities and has been involved in raising in excess of GBP275 million in this sector.
Sound Oil (LON:SOU) (SOU, 4.82p, ? 2.12%) announce the appointment of Andrew Raymond Hockey as a non-executive director of the Company with effect from today. Mr. Hockey has worked in the energy industry for more than 25 years, both as a petroleum geologist and as an asset manager. He is currently General Manager, Joint Ventures and New Business at Fairfield Energy Limited which he joined from Eni in Milan where he worked on the Kashagan Project between 2002 and 2005. Before joining Eni, Mr. Hockey was responsible for Lasmo plc's portfolio in Algeria, Tunisia and Morocco. He was previously employed as Exploration Manager, Algeria for Monument Oil and Gas and also worked as an exploration geologist for Fina in the North Sea and internationally.
Mining Corporate News
Bellzone Mining (LON:BZM) (BZM, 63.5p, ? 0.39%) announced an initial inferred JORC oxide resource at its Kalia Mine Project in the Republic of Guinea. The resource totals 111 million tonnes grading at 38% Fe which can be beneficiated using a standard gravity process to produce a 58% Fe fines product. The oxide resource is located above the existing 3.74 Bn tonne magnetite JORC resource and must be removed prior to starting the magnetite mining operations.
Condor Resources (LON:CNR) (CNR, 7.75p, ? 0.0%) announced assay results from the first 12 diamond core drill holes on the La India Project. The 12 drill holes for a total of 1,045m of drilling were drilled to test for strike and depth extensions to the existing resource at four localities: an infill between two resource blocks on the Guapinol Vein; the eastern and western strike extension of the America-Constancia resources; and the depth and eastern strike extension of the Tatiana Vein. At Constancia, drilling has extended the strike of mineralisation by 300m to the east. Best result was 1.4m at 17.6g/t gold. At Tatiana an infill hole returned an intercept of 0.8m at 10.8g/t gold thereby extends the known strike length of the high grade shoot by 100m.
Frontier Mining (LON:FML) (FML, 3.67p, ? 8.13%) announced today that it has signed a Sale and Purchase agreement to acquire the Subsurface Use Contract for the mining deposit known as South Benkala for a total consideration of US$2.5 million. The South Benkala deposit is located approximately 10 kilometres south of the Company's existing Benkala license area. The sale is subject to the Republic of Kazakhstan declining to use its pre-emptive right to acquire. A C2 reserve estimation was done by Soviet geologists in 1979 using drilling data from holes drilled in 1978-79. The deposit is crossed by a railway line that restricts access to approximately 40-50% of the Sulphide (Primary) deposits. In order to access all deposits this railway line will need to be relocated between approximately four to seven years from commencement of mining operations at an estimated cost of approximately $12 million. The Company will now consider two options: to either extend the life of the SX-EW plant at Benkala from 7 to 11 years, or to increase the production capacity of the Benkala plant from 20,000 to 30,000 tonnes per year.
Oilfield Services Corporate News
Rig Count News. The Baker Hughes Rig Count is the key barometer for the oilfield services industry and in particular the drilling contractors. Last week?s data (week ending 06/05/11) remained overall positive for the industry. The U.S. Rig Count is up 18 from the previous week standing at 1836 ? close to its recent peak level-, up 334 year over year.
Technip (HOLD) (TEC FP, EUR70.90, ? 1.16%) has been awarded by Statoil a EUR55M contract, for the Vigdis NE field development located in the Norwegian Sea. The contract covers: welding and installation of flowlines, including a 1.5 kilometre pipe-in-pipe production flowline and a 9 kilometre plastic-lined water injection flowline and subsea equipment installation.
---
---
---

Condor Gold PLC is a gold exploration company. The Company operates projects in Nicaragua and El Salvador. The Company's interests include approximately 10 concessions in the La India Mining District in Nicaragua, and over four licenses in approximately two project areas in El Salvador. It has interest in the La India Project, which is a concession package covering over 310 square kilometers in the La India Gold Mining District. It holds interest in concessions, including La India, Espinito Mendoza, Cacao, Santa Barbara and Real de la Cruz in the La India Gold Mining District. Its other projects areas include Rio Luna Concession, which covers an area of over 40 square kilometers in the Central Highlands of Nicaragua; Estrella Concession, which covers an area of approximately 20 square kilometers located in the northeast of Nicaragua; Potrerillos Concession, which covers an area of over 10 square kilometers, and Cerro Quiroz Concession, which covers an area of 22.5 square kilometers. more »

LSE Price

Nighthawk Energy PLC is an exploration and production company. The Company, through its subsidiaries, is focused principally on the exploration and development of oil producing assets located in and around Lincoln County, Colorado, the United States. The Company is engaged in the production of, exploration for and investment in hydrocarbons in a geographical area, the United States. The Company's two primary projects, Smoky Hill and Jolly Ranch, consist of approximately 300,000 gross acres within the southeast flank of the Denver-Julesburg Basin. The Company's subsidiaries include Nighthawk Royalties LLC, Nighthawk Production LLC and OilQuest USA LLC, which are engaged in oil and gas development. more »

LSE Price