Fox Davies Capital Update featuring Copper Development, Continental Coal, Wentworth Resources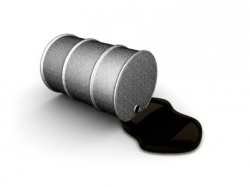 Mining News
Alexander Nubia International Inc. (BUY, C$0.35) (AAN TSX-V, C$0.09, ? 20.0%) announced results from the current surface sampling program at its Abu Marawat gold-copper-zinc-silver property. Best results include 12 m at 2.22 g/t Au, 8.7 g/t Ag, 0.14% Cu and 0.04% Zn, and 10 meters grading 1.94 g/t Au, 13.2 g/t Ag, 0.20 % Cu and 0.08% Zn.
Aura Energy (BUY, A$0.80) (AEE ASX, A$0.22, ? 4.5%) released results of the economic viability of its Haggan uranium deposit in central Sweden from an independent Scoping Study. The study concluded the project has a NPV of US$1090 M (pre-tax, 10% discount rate) with an IRR of 47%. The total life of mine capital costs of US$769m, including sustaining capital. The Payback Period is approx. 4.3 years, or less than a fifth of current project life. Operating costs of US$36/lb uranium net of by-products have been predicted and a nominal 30 Mtpa operation with a 25 year initial mine life with scope to expand. Aura's next objective is to advance the project into a pre-feasibility study this year. Planning for this has already commenced.
Colt Resources Inc (BUY, C$0.84) (GTP TSX, C$0.50, ? 0.0%) announced that it has received final analytical results for four holes from the ongoing drilling campaign on its Boa Fé gold project in southern Portugal. Best results include 29.4 m at 2.6 g/t Au, 10.85 m at 11.96 g/t Au, and 5.05 m at 3.3 g/t Au.
Continental Coal (LON:COOL) Limited (COOL LN, 16.5p, ? 8.2%) confirmed that it has executed a binding loan documentation with ABSA Capital for the previously announced approx. US$65 million of aggregate debt funding. The Company also advised that satisfaction of the remaining conditions precedent to draw down of the US$35 million, seven year project loan facility to fund the Penumbra Coal Mine development, is ongoing and scheduled to be completed later this quarter, allowing draw down of the debt funds to meet the development cost of the Penumbra Coal Mine.
Copper Development (LON:CDC) Corporation (BUY, 102p) (CDC LN, 26.5p, ? 3.9%) reported assay results from drill holes BSM023 to BSM030 at its Basay Project on Negros Island, Philippines. Hole BSM028 intersected 171 metres of 0.50% Cu, and BSM028 includes an intercept of 21 metres of 1.09% Cu. In the Southeast Deposit, BSM025 has intersected 645 metres grading 0.36% Cu equivalent. The 2012 drilling programme is underway with 44,000 metres of drilling planned for the year. The initial JORC compliant resource for Basay has been slightly delayed owing to continued delays at assay labs, but is expected to be completed in February.
Oil and Gas News
Chariot Oil & Gas (CHAR LN, 124.0p, ? 4.8%) has completed the 3500 sqkm 3D seismic acquisition programme across its Central Blocks (2312 A & B and Northern halves of 2412 A & B) offshore Namibia. The survey was acquired by the Ramform Viking using the latest GeoStreamer technology, and this operation was carried out in conjunction with Petroleum Geo-Services (PGS). The survey targeted an area in the north east section of the licence that contains 11 leads with a combined prospective resource potential of 3.972 billion barrels of oil. Processing and interpretation of the data has commenced and full results should be made public in Q2 2012.
Wentworth Resources (LON:WRL) (WRL LN, 4.6p, ? 3.16%) today announced that its subsidiary, Wentworth Power Limited has agreed to sell its 100% owned 18MW gas-fired power plant and associated assets (located in Mtwara, Tanzania) to TANESCO for the cash consideration of US$13.5 million. The sale will, upon completion, became effective as of yesterday, 7 February 2012, and is expected to close on or before 9 March 2012. Wentworth and TANESCO both believe the deal benefits both parties: power generation not being a core business for Wentworth; allows Wentworth to streamline its Tanzania operations and focus exclusively on exploring for hydrocarbons and developing and producing its known natural gas resources; provides Wentworth with non-dilutive capital for near term investment in upstream operations and gas monetisation project development; TANESCO is Tanzania's electrical power utility and is well suited to manage, develop and grow this business; and TANESCO's mandate to own and expand electrical power generation fits well with Wentworth's commitment to increase production and sales of Mnazi Bay natural gas.
Europa Oil & Gas (EOG, 10.5p, ? 9.1%) today announced a significant improvement in its UK production and revenues generated during the six month period ending 31 January 2012, compared to the equivalent period last year. Highlights: 61% increase in 1H 2012 revenues to £2.4 million compared with £1.5 million in the same period last year; Revenue improvement due to a 23% increase in volumes to 187 barrels of oil per day compared with 151 bopd during the equivalent period last year and a 39% increase in oil price to US$108.9 per barrel compared with US$82.7 in 2011; Increase in volumes due to the West Firsby WF-9 well coming on stream, and reduced downtime caused by breakdowns, drilling activities and weather conditions. Europa currently has three producing assets in the UK, all located onshore in the East Midlands, with a 100% working interest in the West Firsby and Crosby Warren fields and a 65% working interest in the Whisby 4 well.
Oilfield Services News
Rig Count News. The Baker Hughes Rig Count is the key barometer for the oilfield services industry and in particular the drilling contractors. The worldwide rig count for January 2012 was 3,751 up 139 from the 3,612 counted in December 2011 and up 315 from the 3,436 counted in January 2011. The U.S. Rig Count for January 2012 is standing at 2,003, up 292 year over year. The international rig for January 2012 was 1,171 down 9 from the 1,180 counted in December 2011 and up 10 from the 1,161 counted in January 2011. The data, despite revealing some declines still reads positively for the industry and the positive fundamentals prevailing.
Our key Buy recommendations in the UK are Kentz, Hunting, Petrofac, and Wood Group. We are also positive on Schoeller Bleckmann and Newpark Resources.
{~J8443596807316824838476393219~}
---
---
---

Life Science Developments Limited, formerly Copper Development Corporation Limited, is a life science and biotechnology investing company. The Company is seeking to invest in and/or acquire companies within bio-technology, life sciences and related technologies. The Company's interests in a proposed investment or acquisition may range from a minority position to full ownership and may comprise one investment or multiple investments. The proposed investments may be in either quoted or unquoted companies, and may be in companies, partnerships, earn-in joint ventures, debt or other loan structures, joint ventures or direct or indirect interests in companies, assets or projects. The Company's geographical focus will be North America, Asia and Europe. The Company has not generated any revenues. more »

LSE Price

Continental Coal Limited is a thermal coal production company. The Company is engaged in the exploration, operation and development of thermal coal projects in South Africa. The Company's operating mines include Penumbra, Vlakvarkfontein and Ferreira. The Company's Vlakvarkfontein project has produced over 1,190,000 tons per month run of mine (ROM) average thermal coal production. Its Vlakvarkfontein project is engaged in development and coal production with opencast truck, and shovel contract mining and Eskom supply contract. The Penumbra project has delivered over 280,000 tons ROM. In addition, the Company holds development project, De Wittekrans coal project, which is an underground export and domestic thermal coal mining project with a capacity to produce over 3.6 million metric tons per annum of ROM. The Company also holds other exploration projects in South Africa, such as Vlakplaats, Project X, Vaalbank, Leiden, Knapdaar, Wolvenfontein, Wesselton II and Mooifontein. more »

Price

Wentworth Resources Limited is an energy company with gas reserves and exploration potential in the Rovuma Basin of southern Tanzania and northern Mozambique. The Company has Rovuma Basin portfolio with producing natural gas reserves and prospective natural gas resources; gas processing and pipeline assets; multiple large-scale gas monetization projects in development, and ongoing exploration evaluation and development drilling programs. The Rovuma Onshore Block in northern Mozambique is onshore and forms part of the Rovuma Basin. Its principal assets are the Mnazi Bay Concession in Tanzania and the Rovuma Onshore Block in Mozambique. Its gas monetization projects include New Mtwara 400 megawatts (MW) Gas-Fired Power Plant and Mnazi Bay Petrochemicals Project. It has participation interest in Mnazi Bay License, which includes a surface area of over 760 square kilometers. Its wells in Mnazi Bay Concession include MS-1X, MB-2, MB-3, MB-4 and MB-1. more »

LSE Price