Fox Davies Capital Update featuring Discovery Metals, Mariana Resources, Paragon Diamonds, Hummingbird Resources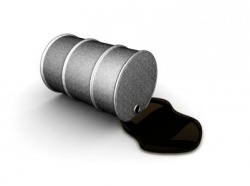 Mining News
Connemara (CON LN, 11.25p, ? 0.0%) is continuing exploration on the Stonepark zinc discovery Limerick with its JV partner, Teck Ireland (75% interest.) Three mineralized zones have been identified, Stonepark, Stonepark North and Stonepark West, and these latest released results represent expansion of the zone to the south and north-east. Intersections include 3.85m @ 5.35% Zn and 1.58% Pb from 264.15m at Hole 103.
Discovery Metals (LON:DME) (HOLD, 106p) (DML AU; DME LN, 106.5p, ? 0.5%) has released its half year financial results. Cash position at the end of 2011 was US$98.9M. The Company has reported a loss of US$6.9M in line with the ramp up of activity and associated costs as its Boseto project continues to develop.
Forte Energy (FTE LN, 4.7p, ? 2.17%) has completed its drilling campaign over the Firawa and Bohoduo projects in Guinea. 63 holes were drilled at Firawa and results indicate extensions to the east and west of existing resources. The Company is now preparing for a sampling programme as it aims for a resource upgrade for the project to be released by the end of June; current resource stands at 17.7 Mt at 296 ppm U3O8. At the Bohoduo project, 120 km from Firawa, mineralisation was encountered at 9 of the 17 holes drilled from surface down to 80m.
Paragon Diamonds (LON:PRG) (BUY, 34p) (PRG LN, 31.25p, ? 2.34%) has identified new diamond exploration targets and applied for three further Prospecting Licences in Lesotho to investigate these and consolidate its diamond portfolio. Additionally, a further dyke system has been identified in the Motete licence. The Company is commencing grade modelling over Motete and road construction to allow of bulk samples for testing.
Hummingbird Resources (LON:HUM) (HUM LN, 147.0p? 2.16%) has released its Interim Results for the period to 30 November 2011. The Company?s global resource now stands at 3.8Moz gold, representing an addition of 3Moz during 2011 at a cost of $6/oz. This global resource includes an NI 43-101 resource at its Dugbe F prospect of 1.77 Moz @ 1.28g/t of which 79% qualifies as Indicated; and a post November maiden NI 43-101 Inferred Resource of 2.05Moz @ 1.21g/t at its Turzon project.
Mariana Resources (LON:MARL) (BUY, 22p) (MARL LN, 9.25p, ? 1.37%) has completed the purchase of the remaining interest in the Sierra Blanca Gold-Silver Project in Deseado Massif from IAMGOLD Corp. Mariana now owns 100% owned of the project, subject to a 1.5% royalty to IAMGOLD on a net smelter return basis. The second equal tranche purchase option comprised a US$250,000 payment and the issue of 1,639,339 shares at 9.71p/share. Exploration to date at Sierra Blanca has confirmed target zones with the potential to host high grade gold silver mineralisation.
Oil and Gas News
Aurelian Oil & Gas (AUL LN, 22.25p, ? 5.9%) Licence extension in Poland. The Company has been granted an extension to Block 208 on the Poznan East licence by the Ministry of Environment in Poland. Block 28, which is adjacent to Block 27 (Siekierki gas field and the recent Krzesinki-1 gas discovery) has been extended by three years to 12 February 2015. The Block is prospective for Rotiegendes and Zechstein opportunities and is also adjacent to the PGNiG-operated "Fences" concessions. In 2011, the Company acquired 200 km of 2D seismic on Block 208, which is currently being interpreted. The company announced to the market some time ago that it has effectively put itself up for sale, and with the current hunger for Oil & Gas M&A, today?s update could go some way to making the Company a bit more attractive.
Oilfield Services News
Songa Offshore (SONG NO, NOK 20.7, ? 0.96%) (Monitored Coverage): Songa Offshore announced that it has received and accepted a Letter of Award from Statoil for two newbuild "cat D" semisubmersible rigs. This award follows the agreement of July 2011 between Songa Rig and Statoil for the first two cat D rigs. The contract period is for eight years with an aggregated value of USD 2.66 Billion, with options for extensions of another 12 years (4x3 years) per rig.
{~J8443596807333061538476392119~}
---
---
---

Mariana Resources Limited is a holding company. The Company is engaged in the mineral exploration in Argentina, Chile, Suriname, Turkey and Peru. The Company's segments include Argentina, Chile, Peru, Suriname, Turkey and Head Office operations. The Company's Head Office operations segment is the support function provided to the Company from Guernsey and Australia, including early stage exploration opportunities. The Company's projects include Soledad Copper-Gold-Silver project, Nassau Gold Project, Las Calandrias Project, Ergama Copper-Gold Project, Hot Maden Project, Rurimarac project, Dona Ines Gold-Silver (Au-Ag) and Exploradora East Copper-Molybdenum-Gold (Cu-Mo-Au) project. The Company's subsidiaries include Mariana Exploration Pty Ltd, Mariana Turkey Limited, Minera Mariana Argentina S.A., Minera Mariana Sierra Blanca SA, Mariana International Limited, Minera AMG Chile Limitada and Minera Mariana Peru SAC. more »

LSE Price

Paragon Diamonds Limited is a United Kingdom-based company, which is engaged in the mining, exploration and development of mineral projects, acquisition of mineral resource licenses and investment in other mineral exploration and development companies. The Company undertakes these activities through its subsidiaries. It holds interests in the Lemphane Mine and the Mothae Mine, which are located in Lesotho. The Lemphane Mine is a six hectare kimberlite mine, which hosts circa 48 million tons of kimberlite. The Mothae Mine is an eight hectare kimberlite with a resource of circa 38 million tons of kimberlite. The Company is also engaged in undertaking operations in Zambia, Botswana and Tanzania. Its subsidiaries include Paragon Diamonds Mauritius Limited, African Rock Resources Limited, ARR (Tanzania) Limited, International Diamond Consultants, Meso Diamonds (Pty) Limited, Botle Diamonds (Pty) Limited, Tamarisk Investments Limited, Kopje (Pty) Limited and Obtala Resources (SL) Limited. more »

Price