Fox Davies Capital Update featuring GGG Resources, Horizonte Minerals, Orosur Mining Inc, Sound Oil, Continental Coal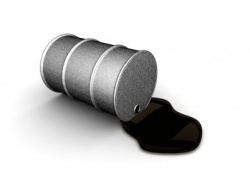 Mining News
Continental Coal (LON:COOL) Limited (COOL LN, 17.75p, ? 0.0%) announced that Ntshovelo Mining Resources Limited, the joint venture entity that operates the Vlakvarkfontein Coal Mine, has executed a Coal Supply Agreement with South Africa's state utility company, Eskom. The agreement is for the supply of 720,000 tpa of thermal coal of quality suitable for some of Eskom's power stations, over an initial 3 year period commencing 1 March 2012.
GGG Resources (LON:GGG) plc (GGG LN, 19.0p, ? 0.0%) announced that the first phase of exploration drilling for higher grade mineralisation along the regional Gibraltar trend has been completed with 14 holes drilled for a total of 2,805m. Gibraltar is located approximately 7km south-east of the Bullabulling Trend. Results have been returned for the first ten holes drilled beneath the pit at Gibraltar and best results include 13m at 2.87g/t Au, 7m at 3.12g/t Au, and 5m at 11.98g/t Au.
Horizonte Minerals (LON:HZM) plc (HZM LN, 14.6p, ? 1.7%) announced positive results from the preliminary metallurgical testwork, from both pyrometallurgical and hydrometallurgical testing for the Araguaia Nickel Project. Commercial grades of ferronickel were produced in laboratory smelting tests on two ore blends (35.3% nickel to 40.5% nickel) and high nickel recoveries were achieved (94.4% to 96.1%). The atmospheric tank leach ('ATL') tests achieved up to 89% nickel extraction and up to 93% cobalt extraction in 4 hours on ore blend samples. Acid consumption for the ATL laboratory tests ranged from 506 - 752 kg/tonne. ?Bottle roll leach ('BRL') tests achieved up to 89% nickel extraction and 92% cobalt extraction on ore blend samples. Acid consumption for the BRL laboratory tests on ore blend samples ranged from 651 - 729 kg/tonne.
Orosur Mining Inc (LON:OMI) (OMI LN, 53.3p, ? 0.5%) announced that the mining permits have been granted for exploitation of ore from the Arenal Deeps project. Production levels are ramping up and are expected to reach design capacity in the fourth quarter of fiscal 2012. Production for the quarter was 13,668 ounces of gold. A revised target range of 55,000 ounces to 57,500 ounces of production has been established for the 2012 financial year, a reduction of 4%. Target cash costs per ounce have increased to a range of US$930 to US$950 per ounce.
Oil and Gas News
Chariot Oil (CHAR LN, 166.0p, ? 3.35%) Drill Ready in Namibia. The Company has signed a drilling rig contract with A.P. Moller Maersk A/S (Maersk) for a one well drilling slot using the Maersk Deliverer ultra deep-water semi-submersible rig offshore Namibia. The exploration well on Tapir South is estimated to take approximately two months to drill and is the first well in Chariot's 4 to 5 well 2012/2013 exploration programme within its highly prospective acreage offshore Namibia. The rig is set to be on location at the end of March 2012 and spudding is expected early April 2012. The Tapir South prospect, part of the Tapir trend, is located in Chariot's Northern Block 1811A which is 100% owned and operated by the Company. The prospect has a 25% chance of success and gross un-risked mean prospective resources of 604 MMbbl. The well will be located 80km offshore Namibia in 2108 metres of water with a drilling depth of approximately 5,100 metres total vertical depth subsea (TVDss). The overall drilling programme for 2012 and 2013 will be determined by the results of the Tapir South, Chariots recently acquired 3500 sqkm 3D seismic in its Central blocks, Kabeljou-1. Kabeljou-1 is the proposed second exploration well which is expected to be drilled in Chariots Southern Block, 2714A, on the Nimrod prospect in the second half of 2012. This news, and subsequently proposed spudding date of the Tapir South well, starts the count down on what could be a game changer for the Company, and an interesting ride for the share price.
Jubilant Energy (JUB LN, 30.0p, ? 3.5%) Successful test Results. The fourth of the seven phase III Drilling Campaign in the Kharsang field has successfully tested oil and has subsequently be put into production at an initial gross rate of 70 bopd. The well which was spudded on 9 December 2011 was successfully drilled to the target depth of 1,127m Measured Depth (MD) on 5 January 2012. The primary and secondary objectives of the well were to appraise the C-50 & D-00 sands, and G-00, G-60 and H-00 sands respectively. Interpretation of the well identified two intervals for testing between 1,002.5 and 1,030m MD and 1,016.5 and 1,018.5m MD both located in the lowest most H-00 reservoir sand, and these zones have been brought into production via a Sucker Rod Pump (70 bopd of 28.84 API crude). In addition to the currently producing H-00 reservoir sands, four shallow potential oil bearing zones have also been identified totalling to about 18 metres of net pay in the G-60, D-00 and C-50 sands and these will be tested subsequently. With potentially 1 more well to drill and 3 to test, this is one for the watch list.
Sound Oil (LON:SOU) (SOU LN, 1.68p, ?6.3%) The Italian Job. The Company today provides us with an update of its Italian assets, the key highlights include: Montemarciano Permit, Marche (Sound Oil 100%): Re-entered Casa Tiberi-1 well to re-test the perforated zone at 571 ? 581m. The data obtained will help the Company to take decision on commerciality of the discovery and subsequently application for a production licence. Rapagnano Concession, Marche (Sound Oil 100%): Sound oil will make technical presentation on the Rapagnano production project to Marche regional authorities for Environmental Impact Assessment (?EIS?) approval. Badile Permit, Lombardia (Sound Oil 100%): The company estimates P50 prospective resources from 170 ? 226bcf (gas case) or 18 ? 23mm bbl (oil case) for the permit. Currently, it has completed the geological and geophysical studies and identified a well location; on- schedule for 2013 drilling. Importantly it has commenced farm-out campaign for the well. Good progress made on all three Italian blocks. Approval for Rapagnano EIS, successful farm-out of Badile Permit will be the important catalysts in the near term. We expect some positive movements today. Solo Oil (SOLO LN, 0.63p, ? 5%) Announced update on South Western Ontario block, Canada. Update includes ? Work on the pipeline between South Airport gas well and the Ausable process facility has been stopped due to wet weather; work will commence post better ground conditions. After the commissioning of pipeline, gas and liquids from South Airport will be used for re-injection at Ausable for Enhanced Oil Recovery (EOR) project. The consortium has purchased a larger inlet separator for handling the greater oil, water and natural gas at Ausable Gas Recycling. Further, cementing of the surface casing of the North Airport well has been completed; rig is now drilling on to total depth estimated to be 608 metres. We believe good progress has been made on the field to achieve targeted production of 500 bopd by end 2012. Will be following updates closely.
Oilfield Services News
Wood Group (BUY) (WG/, 763p, ? 0.0%): 2011 results were much as expected with underlying revenue up 38.7% to $5.67Bn, underlying EBITA up 56% at $341m and adjusted diluted EPS up 51.3% at $c60.2 (2010: $c39.8).
The outlook statement read positively. ?We anticipate good progress in all divisions in 2012. In our activities supporting clients' development capex, we are forecasting strong growth in Engineering driven by increased E&P capex spend and have good visibility in our Wood Group GTS Power Solutions business into 2012.
In our activities supporting clients' production opex activities, we see performance improvement in Wood Group PSN and further growth in Wood Group GTS Maintenance. Through our market leading positions in engineering, production facilities support and gas turbine services, we are well positioned to take advantage of strong growth trends in energy markets and we continue to anticipate good growth in the longer term.?
{~J8443596807341986838476393919~}
---
---
---

Bullabulling Gold Limited (BAB) is an Australia-based mining exploration company. The Company's Bullabulling Gold Project covers approximately 131 square kilometer (sq km) that is held in a series of granted mining leases, prospecting licenses and exploration licenses. The project is located in the gold mining district of Coolgardie in Western Australia. Its license area straddles the Great Eastern Highway, and lies near the south west of Kalgoorlie. The Company has identified two mineralized trends of primary orogenic gold mineralization, including the north-south striking Bullabulling Trend and the east-west to northwest-southeast striking Gibraltar Trend. The Bullabulling Trend contains the consistent gold mineralization and is traced for over 6 kilometers of strike. BAB is a wholly owned subsidiary of Norton Gold Fields Limited. more »

Price

Horizonte Minerals PLC is a United Kingdom-based nickel development company. The Company owns the advanced Araguaia nickel laterite project located to the south of the Carajas mineral district of northern Brazil. The Araguaia project area consists of approximately 20 exploration licenses totaling approximately 110,170 hectares. The Company has completed diamond drilling of approximately 45,420 meters. Its fourth phase program was designed to complete infill drilling on the grids on the Pequizeiro and Jacutinga deposits of the Araguaia nickel project. Its metallurgical test program includes a series of laboratory tests designed to establish the suitability of the ore for rotary kiln processing; smelting testing; work on agglomeration, and testing for rotary kiln operation and smelting conditions, including a range of physical and chemical laboratory tests. It has started an integrated pilot plant-testing program at Morro Azul RKEF pilot plant test work facility in Minas Gerais, Brazil. more »

LSE Price

Orosur Mining Inc. (Orosur) is a Canada-based gold producer and exploration company. The Company is focused on identifying and developing mineral opportunities. The Company operates in Uruguay, Chile and Colombia. In Uruguay, the Company operates the San Gregorio gold areas in the northern Department of Rivera. The Company is operating the Arenal Deeps underground mine and several open pits in the San Gregorio district. The Company has land holdings with active near mine and regional exploration programs. The gold is produced in the form of dore, which is shipped to refineries for final processing. In Chile, the Company conducts exploration and development activities on the Anillo property. The Company also owns the Pantanillo property, located in the Maricunga Belt and holds interests in the Talca exploration asset located close to La Serena, north of Santiago in Chile. more »

LSE Price