Fox Davies Capital Update featuring Ortac Resources, Cove Energy, Patagonia Gold, Touchstone, AMEC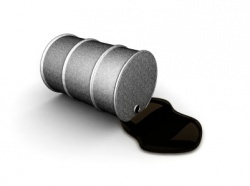 Mining News
Ortac Resources (LON:OTC) Ltd (OTC LN, 0.82p, ? 0.60% ) reported further drill results from its Turec gold-silver project located in central Slovakia. Best results include 87.9m @ 6.95g/t Au and 23.92g/t Ag from 113.0m, 66.3m @ 1.26g/t Au and 10.27g/t Ag from 126.0m, 51.3m @ 1.80g/t Au and 17.40g/t Ag from 176.0m, and 32.9m @ 1.19g/t Au and 19.60g/t Ag from 176.0m.
Patagonia Gold (LON:PGD) Plc (PGD LN, 39.75p, ? 0.63%) announced metallurgical test-work results on its Cap-Oeste gold-silver deposit in Santa Cruz province, Argentina. Two testwork programmes were completed to scoping study level for both sulphide and oxide composite samples from the Cap-Oeste project which reported recoveries of Au and Ag to concentrate from sulphide samples of up to 88.3% and 95.5% respectively. Recoveries of Au and Ag from oxide testwork reported up to 98.8% and 97.5% respectively. The testwork is ongoing and additional testing and optimisation work is required before a definitive process route and expected recovery can be determined.
Touchstone (LON:TSE) Gold Limited (TGL LN, 18.5p, ? 0.0%) announced that a new drilling programme, in a previously undrilled area of the company's Rio Pescado property in Colombia, has intersected multiple gold intercepts, principally in the 1141 Zone area. Best results include 9.13 g/t gold over 15 m, 5.84 g/t gold over 21.75 m, and 4.03 g/t gold over 23.2 metres.
Oil and Gas News
Cove Energy (LON:COV) (COV LN, 158.8p, ? 2.0%) Eighth Success Offshore Mozambique. Cover Energy, alongside operator Anadarko, today provided an operational update on the Lagosta-3 appraisal well, located about 3km west of the Lagosta-1 discovery well in the Rovuma Basin Area 1 block, offshore Mozambique. The Lagosta-3 well, which is the eighth successful well to be drilled in the world class WLBC gas complex, is also 15km south of the Camarao-1 well in the same Basin. Highlights included: the well encountering a natural gas column of 577 net feet; the gas column comprising of high quality gas sands not well imaged by seismic data thus confirming the gas accumulation to the western limits of the Windjammer, Lagosta, Barquentine and Camarao gas (WLBC) gas complex, into what was an unknown area; and pressure readings confirming vital reservoir continuity of Lagosta-3 to Lagosta-1 and 2 and to the Windjammer/Camarao wells. These results continue to support the Company?s recoverable resource estimates of 15 to 30-plus TCF of natural gas in the discovery area as well as providing additional information that will be incorporated into theirs and Anadarko?s models to help determine the optimal subsea development plans for the whole complex. Expect some strong movements today.
African Petroleum (AOQ AU, A$1.20, ? 70%) Oil Strike. The Company has made what it hopes to be a commercially viable deep-water oil discovery off Liberia with its Narina-1 well. The well in its 100% owned Block LB-09 hit a total of 32 metres of net oil pay in two zones, with a large accumulation of good quality oil found in each of the Albian and Turonian reservoirs. The well was drilled with the Maersk Deliverer rig in a water depth of 1,143 metres, taking 43 days to complete. Going forward, the Company is sourcing rigs and planning an extensive exploration and appraisal programme in Liberia during the course of this year. With this being African Petroleum?s second consecutive deep-water well off Liberia, the Company will be hoping that unlike the first probe, Apalis-1, which was a non-commercial discovery, that the Narina-1 well will meet expectations. Oilfield Services News
AMEC (LON:AMEC) (HOLD) (AMEC LN, 1108, ? 1.1%): AMEC?s 2011 results were solid. Underlying revenue increased by 3%, driven by a strong performance within the oil and gas and minerals and metals markets, offset by a decline in oil sands and US federal activities. Reported EBITA increased 12% to £299M (2010- £269M) with margins broadly in line at 9.2%. Underlying EBITA increased by 6 per cent. Adjusted profit before tax was £311M, ahead of the previous year (2010: £280M) driven by volume growth and acquisitions. The final dividend of 20.3p, which together with the interim dividend of 10.2p results in a total dividend of 30.5 pence per share (2010: 26.5 pence), represents a 15% increase. The Group has decided to commence a share buyback programme of £400M, which is expected to be completed over the next 12 months.
The outlook statement was positive with the company stating: ?AMEC is on track to deliver double-digit underlying revenue growth in 2012, despite the continued macro-economic uncertainty. The strength of the order intake during 2011, the continued demand for AMEC's services and the on-going customer investment in AMEC's core markets are driving growth expectations. However, overall margins are expected to reduce somewhat, impacted by a shift in business mix and an increase in procurement activities for strategic customers. Management remains focused on the Vision 2015 strategy and now expects to achieve earnings per share of greater than 100p ahead of 2015.?
{~J8443596807329936738476393919~}
---
---
---

Ortac Resources Limited is an exploration and development company focused on natural resource projects. The Company is engaged in the identification, evaluation, acquisition and development of natural resource projects. The Company's segments include the United Kingdom/British Virgin Islands (UK/BVI), Slovakia, Eritrea, Zambia and Democratic Republic of the Congo (DRC). The Company holds both underground and surface mining rights to the Kremnica Mining License Area, which is located in central Slovakia close to the town of Kremnica and over 17 kilometers west of Banska Bystrica. It also holds the Lutila Exploration license and holds the rights to explore an area to the south of Kremnica Mining License Area. The Company also holds Andiamo Exploration Limited, which holds the Haykota License, which covers over 252 square kilometers and has prospects for Volcanogenic Massive Sulfide (VMS) and copper-rich disseminated sulfide mineralization. more »

LSE Price

Patagonia Gold PLC is a United Kingdom-based mining company. The Company's principal business is to hold investments in mineral exploration companies involved in identifying, acquiring and developing mineral projects, either on its own or with joint venture partners. It is engaged in exploration, development and production of gold and silver projects in the southern Patagonia region of Argentina, in Chile and in Uruguay. Patagonia Gold PLC, indirectly through its subsidiaries or under option agreements, has mineral rights to over 220 properties in several provinces of Argentina, Chile and Uruguay. Its projects include the El Tranquilo block, La Paloma project and the La Manchuria project. The El Tranquilo block is located on the western margin of the Deseado Massif, Santa Cruz Province, Argentina. The La Paloma project comprises approximately 20 contiguous concessions totaling approximately 56,600 hectares. The La Manchuria project is located in the central-west of the Deseado Massif. more »

LSE Price